100 year old story ends....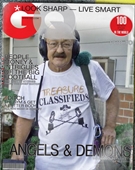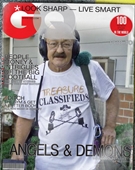 07-07-2017, 07:57 PM
Post:
#11
RE: 100 year old story ends....
(This post was last modified: 07-07-2017 07:59 PM by Ohio Dirt Fisher.)
(07-03-2017 12:21 PM)

updownup Wrote: That is a awesome story! You are truly a kind person for making the time to return such a award.
Thanks Up! I feel it's my duty as a person in this world of ours to do the right thing. That was a classic discovery and I have the photos and memory. For me, that's really enough. I kind of sewed a small piece of history of an individual back together. I imagined what he thought when he lost it. It hurt. I hope I healed the hurt. And I hope he heard me.
Ed
---
MineLab SE Pro
w/11" Pro, 12x10 SEF, 8x6 SEF, Explorer 1000
Garrett AT PRO
, w/8.5x11, 5x8, Deteknix Wireless, RnB Recharge (2).
Delta 4000
, w/8" concentric, 13" Ultimate, 5x10 DD.
Garrett PP, & Pro Pointer AT
.
Leusch, Hori Digger (2), Sampson Ball Handle Shovel.

User(s) browsing this thread: 1 Guest(s)