#12 & 13, Wading through the trash!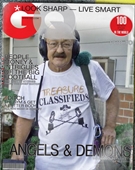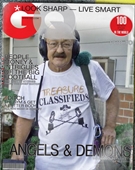 05-22-2017, 07:31 PM
Post:
#1
#12 & 13, Wading through the trash!
(This post was last modified: 05-22-2017 07:39 PM by Ohio Dirt Fisher.)
I've been to this spot about a half dozen times and have found some wheats in the past but never any silver. The place is full of beer bottle caps and pulltabs, of which I dug quite a few. Today though I mulled slowly though the edges of the overgrowth but set my detector up to mask Iron at 40 and notched out 95 -100. Iron audio off in this case otherwise the bigger Iron comes through pretty hard and makes it a noisy mess. Well I dig a few beer bottle caps and a few screw caps when I get this pretty good signal that stays steady, (Pro Zero, full power on sense, Tornado coil.), between all the noise on all sides. I'm thinking maybe a nail or concrete wire because there's that in this spot too. But the tone isn't scratchy, when I can find it, and it's a real clear high tone reading 85 through 91! So on my second plug (root city) I see that familiar rim in the hole, about 4 inches down. 57 D Washington.
Still meandering about in the thickets of maple saplings, poison ivy, and a few others I can't really name, about 12 feet away I get another real broken high tone that is giving me the same path as the quarter. I manage to pinpoint something and it turns out to be a pull tab. Rather than trying to untangle myself from the thickets, I just stay there with my pinpointer and keep digging a wider hole. On my second hit in the widened hole (minus a 2 foot tall maple sapling) I get my second 46 Rosie for the month!
Now want I really want to say about this area is
IT'S HAMMERED TO DEATH by newbies and Pros' alike
because of its location, (Which is a secret!

). And that's another reason why I never put it on my go seek list and have only hit it about a half dozen times. I think I'm going to go back there with the smaller coil just for giggles. Who knows? Maybe there's more there!
Have fun out there guys and gals and Happy Hunting!
Ed/ODF
---
MineLab SE Pro
w/11" Pro, 12x10 SEF, 8x6 SEF, Explorer 1000
Garrett AT PRO
, w/8.5x11, 5x8, Deteknix Wireless, RnB Recharge (2).
Delta 4000
, w/8" concentric, 13" Ultimate, 5x10 DD.
Garrett PP, & Pro Pointer AT
.
Leusch, Hori Digger (2), Sampson Ball Handle Shovel.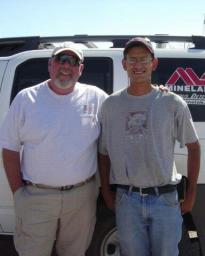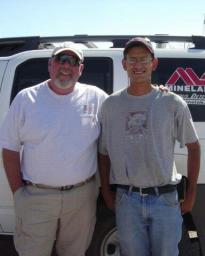 05-23-2017, 12:19 AM
Post:
#2
RE: #12 & 13, Wading through the trash!
Nice silver ODF, looks like the pros were not very pro and the newbies were too new. Congrats! Yes I'm at 20, your right behind me. The temp here today was 95 and its goin up.not too much detecting for me real soon.
---
I use a minelab SE pro!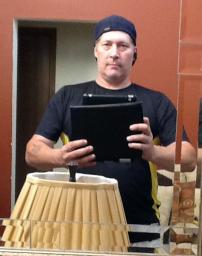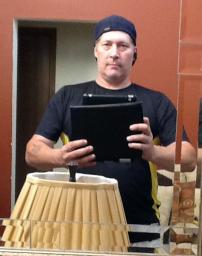 05-23-2017, 03:34 AM
Post:
#3
RE: #12 & 13, Wading through the trash!
Killin the silver Ed

---
MichiganRelicHunter, proud to be a digger since 1977


05-23-2017, 02:40 PM
Post:
#4
RE: #12 & 13, Wading through the trash!
Good job on really working the sight
---
ohioturkeyhunter, proud to be a member of Treasure Classifieds Forum since Aug 2016.

User(s) browsing this thread: 1 Guest(s)