#14, small coil but by the river!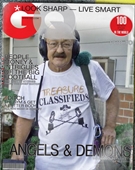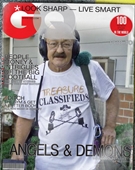 05-23-2017, 08:01 PM
Post:
#1
#14, small coil but by the river!
(This post was last modified: 05-23-2017 09:04 PM by Ohio Dirt Fisher.)
Went back to that spot and hammered it with the small coil. Nothing! Pull tabs galore. Must have dug 3 or 4 dozen of them. Wow, that 5x8 is a small coil! So I ran out of territory and decided to wander over to the river as it's down now and the sand banks were showing pretty good. Lot of trash in the river from my prior experience but I had an hour to kill so I figured what the hell. Did the upper area first then decided to go do the sand right next to the river. BAM! 83, 84 signal loud and clear! Expected a beer bottle cap but was surprised to see a crusty 44 Merc at 2 inches down!!!!! And then for the next 45 minutes NADA! And that's the way it is sometimes.

No field pics of this one because my phone battery took a dump at 4:30 pm and I didn't have the spare with me.

Have fun out there guys and gals and HAPPY HUNTING!

Ed/ODF
---
MineLab SE Pro
w/11" Pro, 12x10 SEF, 8x6 SEF, Explorer 1000
Garrett AT PRO
, w/8.5x11, 5x8, Deteknix Wireless, RnB Recharge (2).
Delta 4000
, w/8" concentric, 13" Ultimate, 5x10 DD.
Garrett PP, & Pro Pointer AT
.
Leusch, Hori Digger (2), Sampson Ball Handle Shovel.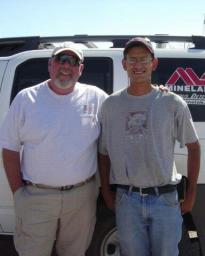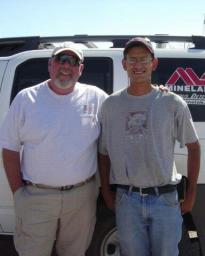 05-23-2017, 08:38 PM
Post:
#2
RE: #14, small coil but by the river!
Nice, I got out this morning and scored a 43 merc. Now at 21 FTY. Congrats!
---
I use a minelab SE pro!


05-24-2017, 07:29 PM
Post:
#3
RE: #14, small coil but by the river!
It's nice you got rewarded for your hard work. Thanks for sharing it.
Pat
---
Digsit, proud to be a member of Treasure Classifieds Forum since Feb 2016.
Remember for the good of the hobby It is better to ask for permission than to beg for forgiveness.

User(s) browsing this thread: 1 Guest(s)