#24 & 25 FTY - Swinging in the Park......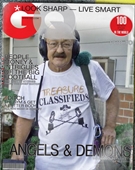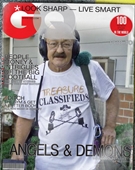 07-15-2017, 06:40 PM
Post:
#1
#24 & 25 FTY - Swinging in the Park......
.....real slow and picking out the high tones amongst a ton of trash. This is an area I've covered before numerous times. And I mean I've covered it well. Both were about 2 feet apart and at the same depth of 5 inches. They were very, very hard to make a call on whether to dig. At one point I turned my sensitivity down 3 notches to try and eliminate the side wave or halo of the Tornado coil. That worked well on the second one but not on the first. The ground is pretty mineralized too with parts of it being iron slag and other sections being plain old loam with that crushed slate. It was bottom land farm fields long ago. What made me dig them was a consistent 83 to 85 in a very, very small spot and only from one direction with a bleep of a real clear high tone that was the devil to hold onto and target. Both must have been on edge, but the ground there is kinda loamy with a lot of slate debris and the plugs had a tendency to fall apart. Now don't get me wrong, I can't tell you how many ringed pulltabs I've dug with EXACTLY the same signal and tone! For some reason today I decided to slow it down and stay pretty much in one area and carefully go over it. I also found a 1950 D wheat which is not shown as well as the usual junk and trash. It's a funny thing too that this area wasn't even opened as a picnic spot until the late 50's.
It was what I consider another beautiful day in Northern Ohio! Temps in the mid 70's, a nice cool breeze and some great overcast gray clouds at times, hiding the blistering sun, which made the experience that much more enjoyable. And I learned something today and I think I'll apply it. One is that you don't need to rush around swinging trying to cover territory. The other is even though you've been through an area many, many times, it doesn't mean there is nothing there. You have to take a calm and educated approach to the hunt. Educated from the standpoint of knowing your detector from the digging and the finds. I'm sure there is more out there. Maybe a different coil, machine or pattern. But this area is another that has been hunted to death. And yet, it's still there.
HAPPY HUNTING GUYS AND GALS!

Ed
---
MineLab SE Pro
w/11" Pro, 12x10 SEF, 8x6 SEF, Explorer 1000
Garrett AT PRO
, w/8.5x11, 5x8, Deteknix Wireless, RnB Recharge (2).
Delta 4000
, w/8" concentric, 13" Ultimate, 5x10 DD.
Garrett PP, & Pro Pointer AT
.
Leusch, Hori Digger (2), Sampson Ball Handle Shovel.


07-15-2017, 09:46 PM
Post:
#2
RE: #24 & 25 FTY - Swinging in the Park......
Great job ODF it is great that you keep the good finds coming. The slow sweep on the hunted ground has worked for me a lot in the past. Keep on showing us how it is done.
Pat
---
Digsit, proud to be a member of Treasure Classifieds Forum since Feb 2016.
Remember for the good of the hobby It is better to ask for permission than to beg for forgiveness.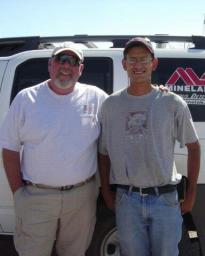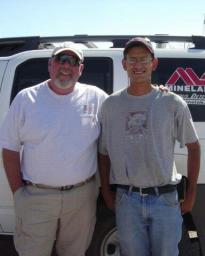 07-16-2017, 02:02 AM
Post:
#3
RE: #24 & 25 FTY - Swinging in the Park......
Nice on the rosies, your right behind me.
---
I use a minelab SE pro!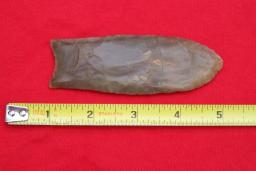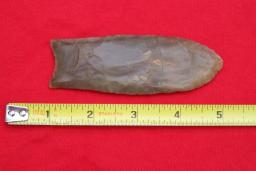 07-16-2017, 09:00 AM
Post:
#4
RE: #24 & 25 FTY - Swinging in the Park......
Nice hunt and nice lesson Professor Ed. I listen and take notes in your classes so that if I ever find myself on the hunt again I'll have some extra tools in my bag. Keep on posting friend!
---
shadeseeker, proud to be a member of Treasure Classifieds Forum since Oct 2015.

User(s) browsing this thread: 1 Guest(s)