#46 & REAL Strange Day at The Office!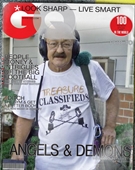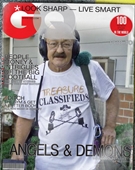 09-29-2017, 11:05 PM
Post:
#1
#46 & REAL Strange Day at The Office!
(This post was last modified: 09-29-2017 11:13 PM by Ohio Dirt Fisher.)
Off I went back to that area and included some pics of the broken Blob Top bottle as well as some of that barbed wire I found in a downed dead tree; and some Oyster Mushrooms, of which I partook just a leaf or two for scrambled eggs tomorrow!
When, after doing a complete circumference of the barbed wire, as best as I could find it, nothing. Back at point A I decided to take a dead track down the center and start doing patterns as I found stuff. 30 feet into that venue I get a great 79 - 80 clear as a bell. Ground is pretty hard so I dig a 12" diameter hole bit by bit and test with the pin pointer, getting up a few times to sweep and re-target. Get this small disc like object, about the size of a 2 center and really have no idea what it is. Brush it a bit and see it's a Pfenni?e. I say okay, I'm going to put this away and look later because it's so thin I'm afraid I'll break it. (When I got it home and had a moment of solitary I found that it may be an 1852 or 62, 3 Pfennig from Prussia, holed no less! Hey, beats me, I only find the stuff!)
Start doing pattern around that spot. 20 feet away I find this 76 solid signal and say to myself, well there's nothing else here so I better dig it, bottle cap or not. Up comes this button looking thing that's heavy as lead but not. I'm thinking pewter, but what is it???
Then a ways away I found an annoying amount of 22 bullets. (Not shown.) So, like who I am, I try and figure out where they were shooting from. Bingo! Harmonica reed and trash! NO coins!
Getting late and my clock is showing 6 p.m. . I head out. The wife is going to kill me. I haven't checked in since 3 p.m.. I take the short way out and go along the edge of the forest along the road. I figure I'm dead already so lets detect it. 5 minutes from my exit from the area I get this screamer 82, 83. Real tight signal. Dig it. A 47 Roosie!
I get home to a wonderful spinach, onion, mushroom salad with garlic vinaigrette dressing, still cold from the fridge, a huge smothered in everything baked potato, and olive oil fried with onions bratwurst! After I clean up and settle in to eat, I get a few forks of salad in and then comes the question: "Why didn't you text me your location!" Here comes the indigestion! I'm beginning to think she is a mole!
And I love her too!

But I was busy......
Have fun out there and HAPPY HUNTING!
Ed
---
MineLab SE Pro
w/11" Pro, 12x10 SEF, 8x6 SEF, Explorer 1000
Garrett AT PRO
, w/8.5x11, 5x8, Deteknix Wireless, RnB Recharge (2).
Delta 4000
, w/8" concentric, 13" Ultimate, 5x10 DD.
Garrett PP, & Pro Pointer AT
.
Leusch, Hori Digger (2), Sampson Ball Handle Shovel.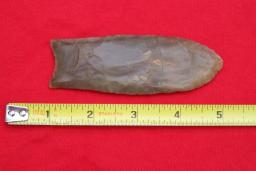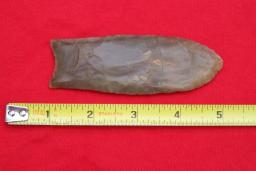 09-30-2017, 12:27 AM
Post:
#2
RE: #46 & REAL Strange Day at The Office!
Well done again Ed, and another nice narrative. Regards to your Missus--a fine lady I think. You are living a good life.
---
shadeseeker, proud to be a member of Treasure Classifieds Forum since Oct 2015.

User(s) browsing this thread: 1 Guest(s)