6-26-16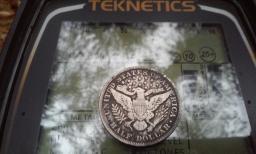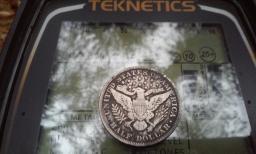 06-27-2016, 07:29 PM
Post:
#1
6-26-16
Hey guys!  Yesterday I went to the farm #1 went with my cousin who is new to the hobby.  I sold him my bh cheap, we discuss two part hunts dirt and rats. Rats are fast he got none and I got one with bb gun. Detected a bit there also didn't find much at all but I wasn't gridding or anything,  more wandering around did get this 1895ih was a fun few hours.. 
    Had to visit a aunt I haven't seen in many years, great visit,,  so I head back to the camp and want to detect just a little more before supper go up to the field still looking for gold (no luck) but did get a deep 87-90 signal did about 8inches down and I see big coin no reeded edge and slightly green.. Shocked I found a 1827 largie.. I say was a great day...  Hope you enjoyed and HAPPY HUNTING 
---
Detecting is more than a hobby, it is a passion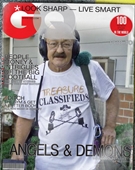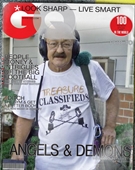 06-27-2016, 09:12 PM
Post:
#2
RE: 6-26-16
Nice catch on the 27 LC and the IH! That rat shooting down on the farm sounds like a blast!

Ed/ODF
---
MineLab SE Pro
w/11" Pro, 12x10 SEF, 8x6 SEF, Explorer 1000
Garrett AT PRO
, w/8.5x11, 5x8, Deteknix Wireless, RnB Recharge (2).
Delta 4000
, w/8" concentric, 13" Ultimate, 5x10 DD.
Garrett PP, & Pro Pointer AT
.
Leusch, Hori Digger (2), Sampson Ball Handle Shovel.


06-28-2016, 07:04 AM
Post:
#3
RE: 6-26-16
(This post was last modified: 06-28-2016 07:05 AM by Digsit.)
Great finds , the largies are like hens teeth up my way only ever found one. I know the Indians were here , found a few more of those , but they must have mostly moved to the reservation. 
   I haven't shot at rats in a long time , as long as it's not near my house that sounds like fun.
  GL & HH
Pat
---
Digsit, proud to be a member of Treasure Classifieds Forum since Feb 2016.
Remember for the good of the hobby It is better to ask for permission than to beg for forgiveness.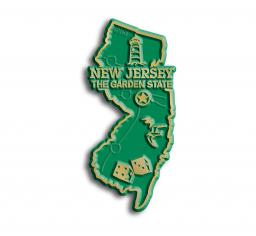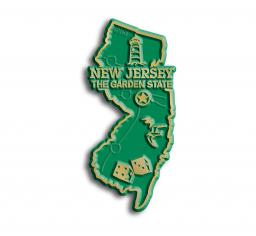 06-28-2016, 04:43 PM
Post:
#4
RE: 6-26-16
Nice digs there Scott.
---
proud to be a member of Treasure Classifieds Forum since Aug 2013.


06-28-2016, 08:51 PM
Post:
#5
RE: 6-26-16
Cool old coppers, congratulations!
---
Bigtony, member of Treasure Classifieds Forum since Jan 2015. Took some time off
but back now in 2018.

User(s) browsing this thread: 1 Guest(s)