A Fair Stance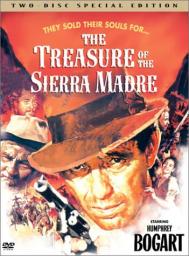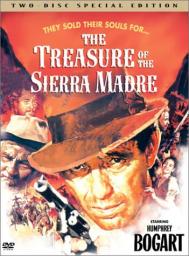 10-29-2016, 05:16 PM
Post:
#1
A Fair Stance
For an Archeologist, this fella is quite fair in his reasoning, and seems to be surprisingly amenable to working with detectorists. A breath of fresh air.
I took special note when reading this: "No research is ever done into small finds from after 1719 that are found in ploughsoil. We do not need to collect them." Interesting that they classify anything from after 1719 "small finds." We get pretty giddy here in the states finding an early 1900's coin or artifact.
http://scienceblogs.com/aardvarchaeology...-damaging/
Not sure how I would feel about a similar system here. I do believe a lot of our finds have significant historical value, and on the one hand, I wouldn't mind them at all being catalogued and/or displayed. However...
As we all know, there's a lot of work & sweat that goes into this hobby, and I don't think I would be open to the turning over of my finds, especially if something was more rare or held monetary value. But if a tradeoff was made, say, the government/municipalities opening up more places to detecting, or some other benefit to us, I think it would be a fair game.
As for permits, I wouldn't mind them at all. Matter of fact, some of my neighboring states have permit systems, and they're pretty well run. But...
What do I/we as detectorists get, in return for having to pony up for a permit? I like the idea above of gaining access to a larger pool of detecting sites, and that alone would seal the deal for me. Anything short of that, and why bother, as what's in it for us? Should I have to pay for the privilege of hunting sites that I normally do now, free of charge?
In short, would I WANT a permit system? Probably not, though, if there's going to be an upside both for us and the hobby, it's strongly worth considering.
Curious as to how many members here have permit systems in your states? What are the costs, and the benefits to you, as a permit holder?
Joe
---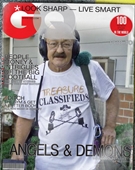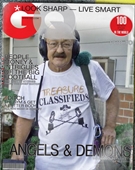 10-29-2016, 07:11 PM
Post:
#2
RE: A Fair Stance
A permit is required for the Cleveland Metroparks but it's free and just lays out some rules which are in our ethics anyway. The Cleveland city parks are no permit required. I don't know about the county properties here because there aren't really that many. And outside of our county, the four counties that border us, metal detecting is not allowed. (.) And they take it seriously too. As does the Federal Land of Cuyahoga National Forest. Those guys won't write you a ticket. They'll put you in jail! Same goes for State of Ohio parks. I like the concept of a fee permit if the areas open up. That actually sounds like a great idea so long as the fee isn't exorbitant. Like a fishing licence, $24 for the year. I could deal with that.

Ed
---
MineLab SE Pro
w/11" Pro, 12x10 SEF, 8x6 SEF, Explorer 1000
Garrett AT PRO
, w/8.5x11, 5x8, Deteknix Wireless, RnB Recharge (2).
Delta 4000
, w/8" concentric, 13" Ultimate, 5x10 DD.
Garrett PP, & Pro Pointer AT
.
Leusch, Hori Digger (2), Sampson Ball Handle Shovel.


10-30-2016, 11:44 AM
Post:
#3
RE: A Fair Stance
No permits in my neck of the woods. I hunt old house sites and parks in small towns and cities around me , I always make sure I contact the parks department in the town I am in just to make sure I don't get run out or ticketed.
   It has only not worked once , I had contacted the parks and rec department and green lighted and had only been there about an hour or so when a cop showed up and very rudely invited me to leave. They didn't want to hear about permission or anything.  
  I might be open to a permit system , if like you said it opened up more areas and it stopped the harassment from cops and busy bodies. Ok , maybe reduced it....
Pat
---
Digsit, proud to be a member of Treasure Classifieds Forum since Feb 2016.
Remember for the good of the hobby It is better to ask for permission than to beg for forgiveness.


10-30-2016, 02:32 PM
Post:
#4
RE: A Fair Stance
Joe, in NJ you need a permit to go to state park beaches and they are good after Labor Day and before Memorial Day - they are free I believe. Hunting the dirt in a state park is off limits as I remember and I hope that will change.
What is happening now in NJ is Turff fields are becoming the norm. They are topping the existing fields with fiber layer then maybe cement and then the artificial Turff. So area's are getting decreased by the day in our parks.
I really don't want a permit system, I just want to be able to detect and enjoy the outdoors.
---
Bigtony, member of Treasure Classifieds Forum since Jan 2015.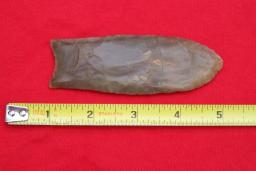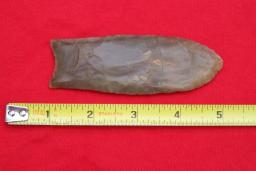 10-30-2016, 03:02 PM
Post:
#5
RE: A Fair Stance
I'm in a rural area and there are MDers here, but the competition is not extreme. Rarely encounter another hunter. No permits needed either. Police chief and town manager said go ahead, just be careful and respectful. State parks off limits altogether; no need to even ask. Corps of Engineers will let you hunt on man-made beaches, with certain guidelines, but no permits required.

I hope it doesn't come to a permitting process here. Don't think I would really like it much, but as others have said--depends on conditions.
---
shadeseeker, proud to be a member of Treasure Classifieds Forum since Oct 2015.

User(s) browsing this thread: 1 Guest(s)