A Visit To Farm Country Yesterday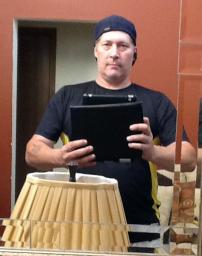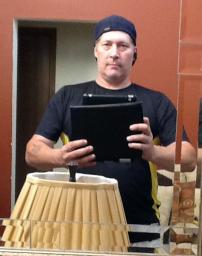 07-18-2016, 05:27 PM
Post:
#1
A Visit To Farm Country Yesterday
Hot and bone dry around here - no real rain for weeks

Not a lot of places to hunt at present time but managed to make it out to my buddies property yesterday where I once found that change purse full of old silver/etc. coins in his field.
This portion of the property once had a livery and blacksmith shop on it so not much beyond iron relics are pulled from this part of the property but I did happen to pull a nice old flat button right at the end using the FR

You wanna talk about "iron infestation" = try hunting a blacksmith shop site once!
4ft tall MINI HORSE hanging out w/me

Old Well I almost fell into

!
---
MichiganRelicHunter, proud to be a digger since 1977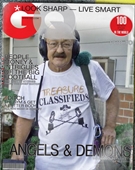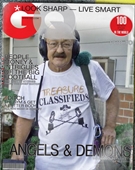 07-18-2016, 05:47 PM
Post:
#2
RE: A Visit To Farm Country Yesterday
I really feel for you in the iron areas. Man MRH, they are a nightmare. I would have found a Pony following me around as a blessing to all the bad signals. At least I would have had somebody to bitch to about it. I'm glad to see you got out. We were blessed with some rain this early Monday a.m. from around 4:30 on to 7. Hardly a squirt though at .34 inches. Lot's of thunder and lightning. We are in a rain deficit at this point for July. Our water bill for the last quarter at the soccer fields was $9K. Fields proper though, because of irrigation, green and happy. And they are telling us now, today, Monday, that Friday we'll be pushing 100F. Not unprecedented but hard to imagine when you're sweating your Quinones off at 86.

Nice catch on the button,


, and I wish you the best of luck for the next few hunts. Stay cool my friend. I'll make it up there sometime and maybe we can go for a fall leaf hunt in cool weather! You usually kill it up there and I would love to see you operate your detecting sense.
Ed
---
MineLab SE Pro
w/11" Pro, 12x10 SEF, 8x6 SEF, Explorer 1000
Garrett AT PRO
, w/8.5x11, 5x8, Deteknix Wireless, RnB Recharge (2).
Delta 4000
, w/8" concentric, 13" Ultimate, 5x10 DD.
Garrett PP, & Pro Pointer AT
.
Leusch, Hori Digger (2), Sampson Ball Handle Shovel.


07-18-2016, 07:18 PM
Post:
#3
RE: A Visit To Farm Country Yesterday
Nice button! I gotta say you are a better man than I am sticking with it at the old blacksmith site , I tried to hunt one that had been foreclosed on ( a buddy works for the bank). 
   I lasted an hour and only had bits and pieces of iron that weren't recognizable as anything and sore knees from getting up and down to "dig everything".
---
Digsit, proud to be a member of Treasure Classifieds Forum since Feb 2016.
Remember for the good of the hobby It is better to ask for permission than to beg for forgiveness.
07-18-2016, 08:04 PM
Post:
#4
RE: A Visit To Farm Country Yesterday
I can only imagine all that iron. I know a few machines I would not use. Anyway, I got thirsty looking at your pictures. Damn it's dry. Congrats on the button and the will power. Thanks for sharing.
---
updownup, proud to be a member of Treasure Classifieds Forum since Oct 2015.


07-19-2016, 02:10 PM
Post:
#5
RE: A Visit To Farm Country Yesterday
Cool button. I bet you are glad that you went because you never know.
---
Bigtony, member of Treasure Classifieds Forum since Jan 2015. Took some time off
but back now in 2018.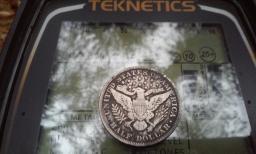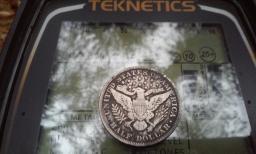 07-22-2016, 08:54 PM
Post:
#6
RE: A Visit To Farm Country Yesterday
Amazing pictures MRH  and nice save on the button in all that iron..
---
Detecting is more than a hobby, it is a passion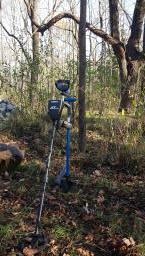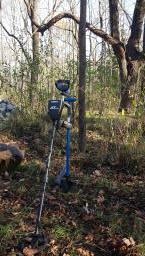 07-23-2016, 12:29 AM
Post:
#7
RE: A Visit To Farm Country Yesterday
No thanks on detecting a old black smith shop! Lol. But nice snag on the button. Hopefully you'll get some rain soon. Keep cool and watch out for hidden holes! GL & HH
---
Zachbl92, proud to be a member of Treasure Classifieds Forum and detectorist since Nov 2015.
Garret At Pro(12x13, 8.5x11, 5x8, 4.5") Garret At Pinpointer, GG original headphones, Predator Piranha/Little Eagle T shovel, Lesche hand digger.
Button Count FTY: Lost count

User(s) browsing this thread: 1 Guest(s)