? about research



08-06-2014, 07:04 PM
Post:
#1
? about research
ok I had a guy I work with just told me he lives in a house that was built in 1754 and said I could come and search it . id like to research it before I get there. he said the union tried to burn it during the civil war. there r still burn marks. what do u do to get the most info on a place before u get there
---
digger rat, proud to be a member of Treasure Classifieds Forum since Jul 2014.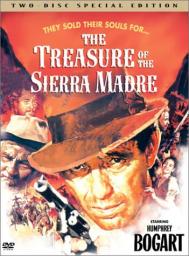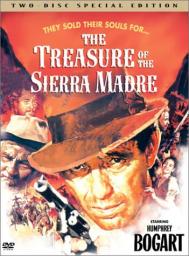 08-06-2014, 07:51 PM
Post:
#2
RE: ? about research
You can try looking on HistoricAerials.com. It's a GREAT site that will show you what a location looks like today, and then showing what it looked like up to hundreds of years ago. Perfect for cross-checking landmarks & the lay of the land.
You can also check the Sanborne Insurance Maps, old plat maps, etc. Additionally, go to the library in the town the property is located, and find any old books on the town, itself. Old newspaper articles are good, too.
Honestly, a property that old, I say just go and hunt it. You'll learn more about the property by what you dig (provided it hasn't been filled) versus anything you might get from other sources

Joe
---


08-06-2014, 07:56 PM
Post:
#3
RE: ? about research
Yep-- just go hunt it!  

Congrats on getting permission to a great site and good luck.


08-06-2014, 08:33 PM
Post:
#4
RE: ? about research
.

truefully its killing me it will be about 2 weeks before I can get there the prop owner has done a bunch of research on the prop. from the last owner that lived there from     1930  he said only one guy has been there since he has owned it and that guy covered a whole bunch of land in a short amount of time jumping around so im thinking  he mite have not taken the time he should have . thanks for all the info
---
digger rat, proud to be a member of Treasure Classifieds Forum since Jul 2014.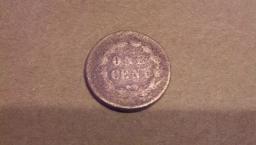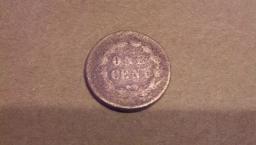 08-06-2014, 09:03 PM
Post:
#5
RE: ? about research
It would be cool to do some research to verify the guys story.  And then it will be even more fun to hunt the place and verify it with the digs.
---
PittsburghWill, proud to be a member of Treasure Classifieds Forum since Jul 2013.
"A little nonsense now and then is relished by the wisest men"  Willy Wonka

I've lived. Not always well, but long enough.
08-06-2014, 09:18 PM
Post:
#6
RE: ? about research
Research is always fun and gives a lot of insight to the possible finds a site may offer. and it gives a level of personal validation to the authenticity of your finds, it also provides a great starting point in dating the relics or items you recover .
your local library should be one of your best starting points, search for old property records,  land ownership records, maps, there are many angles you can search from, as you stated the property has known civil war history, it may help to check with any historical societies for possible info, also they often have access to old land history or zoning maps that you may not otherwise see, providing they allow you to see them.

if the place has history . put your blinders on COVER YOUR ID SCREEN
and PHUKIN DIG EVERYTHING ... 

but, above all else ... get out there hunt that place nice and slow and have a great time doing it ... 

BEST~A LUCK    H.H.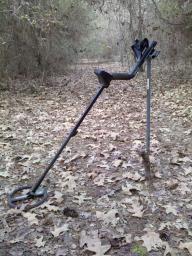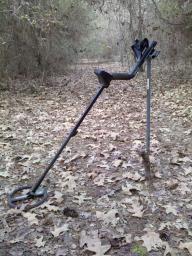 08-06-2014, 09:44 PM
Post:
#7
RE: ? about research
(This post was last modified: 08-06-2014 09:45 PM by Slowdown.)
If your looking for old maps for research, I have spent a pretty good bit of time gathering a lot of links to sites with historical maps and have links to Sanborn maps for every state
http://www.hunterdepot.com/maps/
---
Wrote a
note said be back in a minute
. Bought a boat and I sailed off in it. Don't think anybody gonna miss me anyway


08-08-2014, 02:14 PM
Post:
#8
RE: ? about research
(This post was last modified: 08-08-2014 02:17 PM by hendo0601.)
You can also go to your local city hall or county courthouse and access the public records for property deeds. You can trace back the deeds sometimes over 200 years, and if there have been "improvements" made to the property such as houses built or torn down, outbuildings, etc all of that SHOULD be on the deed, with locations for where the buildings were put on the property.  This takes some time because each time the property changed hands you have to go find that next deed, and once you get back 100 years or so the handwriting becomes tough to read. I have researched property deeds back to before the revolution, so it's entirely possible!!

*EDIT* In addition, this will give you the names of the property owners and the exact dates that they lived there, so if you find any artifacts with names or initials on them you can cross reference them and get a much more accurate time period of that particular artifact!
---
hendo0601, proud to be a member of Treasure Classifieds Forum since Aug 2014.

User(s) browsing this thread: 1 Guest(s)