ADDICTED!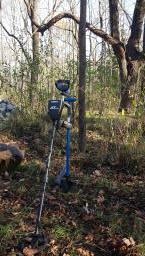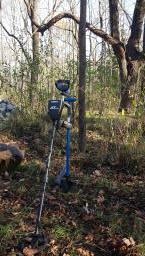 11-26-2015, 02:15 AM
Post:
#1
ADDICTED!
I'm coming up on my three month anniversary of detecting soon and I would like to inform you all...we are getting married. Your all invited. 



But on a serious note..being new and coming into this hobby it's been so filled with emotions and a up and down roller coaster at times but I for sure do enjoy it from the heart. I'm almost certain I will be doing this for years to come! I can only wish I can get more of my generation to start detecting and show them how exciting it can be. 
I can't wait to hunt new locations and find the history behind it. And obviously, continue learning the hobyy. I also can't wait to own a dozen detectors...already got my eye on 3

 but let's keep that a secret between us men. I'm not sure how the gf would think of that! Haha
But yeah, I thank you all for being such great/positive/helpful/patient and old people!

I hope you all have a happy and safe thanks giving!
Hh 
Zach
---
Zachbl92, proud to be a member of Treasure Classifieds Forum and detectorist since Nov 2015.
Garret At Pro(12x13, 8.5x11, 5x8, 4.5") Garret At Pinpointer, GG original headphones, Predator Piranha/Little Eagle T shovel, Lesche hand digger.
Button Count FTY: Lost count


11-26-2015, 04:23 AM
Post:
#2
RE: ADDICTED!
(This post was last modified: 11-26-2015 04:25 AM by Ron (CA).)
Yes the hobby is addictive and you will fall into the same trap that most of us have. Listen to us OLD people as I am guessing you are 23 and have a lot to learn!! LOL
First get a lesche digger if you don't have one. It will be the only hand digger you will ever need. Then buy a 2nd one because you don't want to be without one if you leave on in the woods!! (It happens!!) Looks like you have a good shovel already
Don't buy a bunch of machines-- focus on one good one (looks like you have the AT) so you already have a good machine. Learn that machine well and it will do you a lot more good than trying to learn 2 or 3 machines as a NOOB.
Get a good hand pinpointer (Garret pro or the orange one)
Invest is a good set of rechargeable batteries and a good charger. They will pay for themselves pretty quickly.
Accept that you will look like a geek detecting. So you might as well get a nice pouch (for goodies and JUNK) and a knee pad - Saves on the jeans
Check around for a local club. You may bump into someone who is pretty cool and someone you can detect with. It is fun to detect with a buddy!! Or if you have forum members close by, try to meet up. I don't mind hunting alone, but it is pretty fun to show off and brag to a buddy when something cool pops out! Or get the girlfriend to go!! (good luck)
Don't skip work to detect--your job is still more important--not as much fun but more important!!
Be patient-- the good finds will come but it takes time to learn the machine. You may get lucky and find some great stuff quick and then that will only hook you more.
Research pays off 10 fold!!
OK that's enough from this OLD guy!! Welcome to the hobby and I wish you all the best and this is a FANTASTIC hobby!!
I will let the other OLD guys chime in!!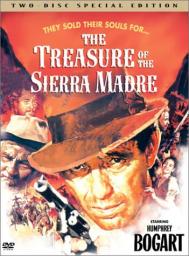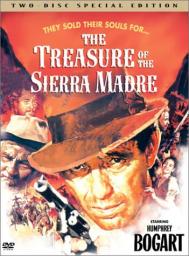 11-26-2015, 09:53 AM
Post:
#3
RE: ADDICTED!
(11-26-2015 04:23 AM)

Ron (CA) Wrote: Don't skip work to detect--your job is still more important--not as much fun but more important!!
This is the one habit I can't seem to break...and why I'm always in trouble

Joe
---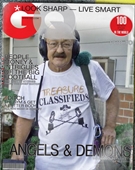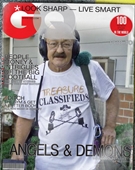 11-26-2015, 11:33 AM
Post:
#4
RE: ADDICTED!
Zach, you do exactly what Ron said!! I work part time, because I'm like half retired. I don't skip that either!
Congratulations on your upcoming wedding! If you thought work was tough, wait'll you try and skip the chores to go detecting!

And hope you're having a great Thanksgiving!
Ed/ODF
---
MineLab SE Pro
w/11" Pro, 12x10 SEF, 8x6 SEF, Explorer 1000
Garrett AT PRO
, w/8.5x11, 5x8, Deteknix Wireless, RnB Recharge (2).
Delta 4000
, w/8" concentric, 13" Ultimate, 5x10 DD.
Garrett PP, & Pro Pointer AT
.
Leusch, Hori Digger (2), Sampson Ball Handle Shovel.


11-28-2015, 07:39 PM
Post:
#5
RE: ADDICTED!
Zach, welcome to the wonderful hobby or sport of metal detecting, I wish you the best finds this year and years to come.

Yes, I am addicted and I love it! Fresh air, always get a reward after you dig, too cool

Go slow, do a good job to pin point your target and don't dig right on top of it. Y ou don't want to scratch a good coin and it happens to everyone.
Go slow, try to get a feel for where the targets are, trust the force....I have and it pays big time.
Go slow, do some research, enjoy yourself out there

Best of luck
---
Bigtony, member of Treasure Classifieds Forum since Jan 2015.

User(s) browsing this thread: 1 Guest(s)