advice on working near fences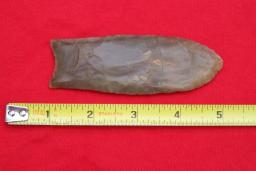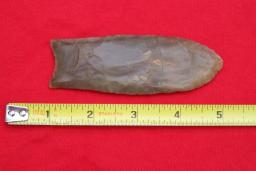 10-26-2016, 11:22 PM
Post:
#1
advice on working near fences
Looking for some advice/hints for searching near chain link fences. I have seen a few mentions of this on the TC archives but nothing extensive. There is an athletic field near me with a fence and it is hunted, but most stay in the main part where all the sports activity has taken place.  I don't think I've ever seen an MDer work the fence line, but is it because of the difficulty or the absence of targets.
 I recall hunting at a local pool many years ago and noticed that I found more coins as I got closer to the fence. It seemed logical that the man mowing would direct the grass away from the pool rather than into it, and a lot of coins, rings, etc got hurled toward the fence, where I found them. But as I got extremely close, my detector became less reliable. Haven't tried anything like this since I resumed detecting.
---
shadeseeker, proud to be a member of Treasure Classifieds Forum since Oct 2015.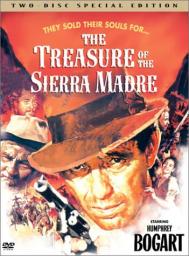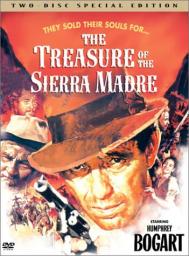 10-27-2016, 12:41 AM
Post:
#2
RE: advice on working near fences
(This post was last modified: 10-27-2016 12:42 AM by NjNyDigger.)
Can't offer any mindblowing advice myself, except for the obvious, Shade...
You're assumption is correct, many hunters stay from the fence areas, as they tend to be more trashy (people leaning against the fence dropping/throwing junk) & also due to the fact that the closer they get to the fence, the coil picks up on it.
Only 2 simple strategies: One, slow down a bit when hunting near fences to better isolate targets & Two, swap out to a smaller coil, something like the sniper sized coils or 5 or 6 inchers.
Years ago when I used to hunt tot lots, the hot spots where near the slide, monkey bars, etc., as other detectorists using the larger coils couldn't get too close to the metal apparatus with the larger stock coils.
Like hunting around the bases of trees, fence lines can be VERY productive. Good luck

Joe
---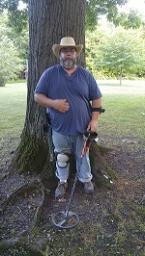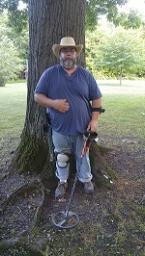 10-27-2016, 05:29 AM
Post:
#3
RE: advice on working near fences
Also try turning down the sensativity pretty low you will lose some depth but you can get up closer to the fence on the f22 with 5 inch coil I still had to turn it down from 8-10 to 5 to sneak up close to the fence and soccer poles.
---
Cladjunky From Cleveland

Makro Racer with 7x11 coil
F75 with 11 inch and 15 inch coil DST
RT6DETECTORS.COM for the best deals!
AT Pinpointer and Lesche 31 inch


10-27-2016, 10:11 PM
Post:
#4
RE: advice on working near fences
I was reading your post and thinking  exactly what Cladjunky said , so all I can do is second it . Lower sensitivity and a sniper coil is the best I've got to offer.
GL
Pat
---
Digsit, proud to be a member of Treasure Classifieds Forum since Feb 2016.
Remember for the good of the hobby It is better to ask for permission than to beg for forgiveness.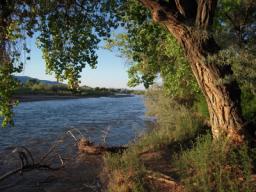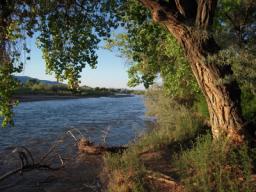 10-27-2016, 10:14 PM
Post:
#5
RE: advice on working near fences
(This post was last modified: 10-27-2016 10:16 PM by Dusty.)
I have found that recognizing the sound of the fence/structure when there is no target and when there is a target helps immensely. It may not tell you what's there but the change in tone will tell you it deserves further attention. Along that line I always like to swing parallel to the fence instead of perpendicular to it , especially with elliptical DD coils. If you use a concentric , tilt the coil "forward looking" a little and you can detect a little closer at depth. Concrete curbs are much the same problem with the rebar in the concrete but I have had some surprising success digging those odd ball signals. Detect at a sensitivity that allows you to detect close before you overload.
---
Dusty, proud to be a member of Treasure Classifieds Forum since Aug 2013.


10-27-2016, 10:54 PM
Post:
#6
RE: advice on working near fences
Dusty, those are great comments, they are exactly what I do and it has paid off for me
---
Bigtony, member of Treasure Classifieds Forum since Jan 2015. Took some time off
but back now in 2018.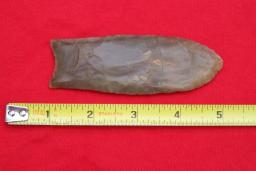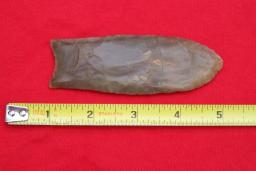 10-28-2016, 09:46 AM
Post:
#7
RE: advice on working near fences
Thanks very much for all the tips from Joe, Tony, Dusty, Pat, Clad. Don't have a clue when I'll try again, but I'm printing all these responses and familiarizing myself with them. We are lucky to have so much knowledge so readily/unselfishly shared here. In that line of thought, a quick welcome to Monte, who joined a couple of days ago. Most of the material I gleaned from the internet about my Omega originated with him, and I was hoping we were dealing with the same Monte.
---
shadeseeker, proud to be a member of Treasure Classifieds Forum since Oct 2015.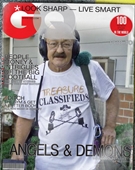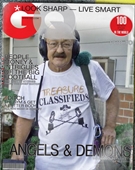 10-30-2016, 09:48 PM
Post:
#8
RE: advice on working near fences
I haven't worked near a chain link in a while. I do work around old barbed wire and square fabric fence very often. I know with the AT Pro and the SE Pro I can take a section and kind of ground balance the fence out through the settings. If the barbed wire fencing is real heavy, like it was a space that was repaired and the old piece dropped, well I have to redo the whole setting thing. But Cladjunky's suggestion is the one I most use. It really doesn't matter what the sense setting is so long at it's not too low. I run full sense most of the time but I cut it down to half or a third in those situations. The coil, DD, will still have the same reach, but the tone is the real factor. I think in most close iron situations you just have to really slow down and cut your sense by at least half. The detector will still have the ability, but the user will see and hear different. It takes some practice but it's not impossible to do. Found a lot of large and small coppers that way.

Ed
---
MineLab SE Pro
w/11" Pro, 12x10 SEF, 8x6 SEF, Explorer 1000
Garrett AT PRO
, w/8.5x11, 5x8, Deteknix Wireless, RnB Recharge (2).
Delta 4000
, w/8" concentric, 13" Ultimate, 5x10 DD.
Garrett PP, & Pro Pointer AT
.
Leusch, Hori Digger (2), Sampson Ball Handle Shovel.

User(s) browsing this thread: 1 Guest(s)