Almost threw this coin away



07-23-2017, 01:13 PM
Post:
#1
Almost threw this coin away
I was going through some of the "junk" stuff that I found at the pre-Civil War house, and almost threw this away. I decided to give it a quick toothbrush cleaning underwater and found that it was a coin. I was going to throw it away because it was so light it could not be a coin, I thought!

It's an aluminum 1943 2 francs WWII coin. Not worth a lot but glad I checked first!!
---
ohioturkeyhunter, proud to be a member of Treasure Classifieds Forum since Aug 2016.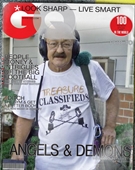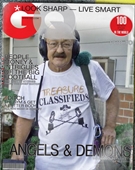 07-23-2017, 09:43 PM
Post:
#2
RE: Almost threw this coin away
Congrats on the French War coin OTH. I've found a German one a while back but it was from the 50's. I thought it was a token at first. Crazy how they had to use aluminum back during those War days. Maybe it was brought back from Europe by a soldier who fought there. Interesting find!

Ed
---
MineLab SE Pro
w/11" Pro, 12x10 SEF, 8x6 SEF, Explorer 1000
Garrett AT PRO
, w/8.5x11, 5x8, Deteknix Wireless, RnB Recharge (2).
Delta 4000
, w/8" concentric, 13" Ultimate, 5x10 DD.
Garrett PP, & Pro Pointer AT
.
Leusch, Hori Digger (2), Sampson Ball Handle Shovel.

User(s) browsing this thread: 1 Guest(s)