Annual Hunting Time?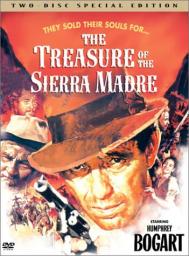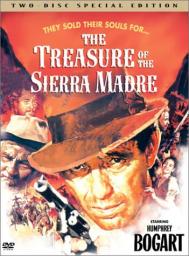 08-15-2015, 10:20 AM
Post:
#1
Annual Hunting Time?
Was doing some math the other day, trying to figure out roughly how much swing time I can get per season, and here's what I came up with...

Most years, we can probably start making it out around the middle of March, once the ground thaws. We can detect comfortably until around the middle of June, before the terrible heat & humidity kicks in. So, that give us 3 months. Then...

Figuring we take most of the summer off due to the heat, and pick up again come mid September, we are normally able to hunt until mid December until the real freezing cold hits. That gives us another 3 months of hunting time. However...

One needs to also factor in; sick time, outside constraints (work, honey do's, other hobbies, etc.), bad ground conditions, weather, and so forth.

All said and done, realistically, if I can get out 4 months out of the year (give or take), that's pretty good. Further...

During the peak seasons I mentioned above, I normally get out 2 to 3 times per week, but let's call it 2 for the sake of this example. That's 8 times per month, and 32 times per season/year.

Again, there are a LOT of outside influences, but I think if I can get out around 35 to 50 times per year, that sounds about right.

Going on an average of four hours per hunt, I'm probably putting in about 120 to 200 hours of detecting time per season.

I'm glad I did this, as I thought I was swinging a LOT more than that, but the numbers don't lie.

What about you guys? Curious as to how the weather/outside responsibilities influences your hunt times.

Joe
---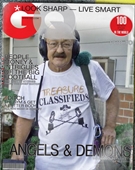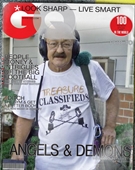 08-15-2015, 12:32 PM
Post:
#2
RE: Annual Hunting Time?
That's some pretty good math! I'm outside of the box on it though because now my Deb asks me "everyday" where I'm going hunting. Mostly so she'll know what to tell the Rangers if I don't show up back home. LOL!!! I usually send her a pic of an area via email everyday, kind of a participation sort of thing.

But if your math is correct, which I think it is, then you're a pretty damn good hunter there Joe because you get a lot of silver in short spurts. And I'm not blowing smoke! I may go for days, sometimes weeks, with nothing to show for it after being out almost every day. But I also know where not to go the next time out! I don't care about the weather! Yeah, sometimes I do, if I'm not feeling up to it physically or it's been a real crappy day at work.

I agree with the season start and stop. But summer for me slows me down a bit but I keep at it. I'd say for myself that I'd have to multiply your results by a factor of at least 4 to be realistic.

ODF
---
MineLab SE Pro
w/11" Pro, 12x10 SEF, 8x6 SEF, Explorer 1000
Garrett AT PRO
, w/8.5x11, 5x8, Deteknix Wireless, RnB Recharge (2).
Delta 4000
, w/8" concentric, 13" Ultimate, 5x10 DD.
Garrett PP, & Pro Pointer AT
.
Leusch, Hori Digger (2), Sampson Ball Handle Shovel.


08-15-2015, 10:15 PM
Post:
#3
RE: Annual Hunting Time?
Those are some good numbers Joe, I think that is close to what I do as well.

This past spring I decided to get out early and dress for it. I am glad I did - not many folks were out - no bugs and soil conditions were great - I was getting great depth too.
Summer hasn't been good for me - not much time to travel to the beaches and when I am there it is a short time frame.

I have my sights set on fall into winter. I should start researching now for at least one good spot.
---
Bigtony, member of Treasure Classifieds Forum since Jan 2015.

User(s) browsing this thread: 1 Guest(s)