another one for you, Tony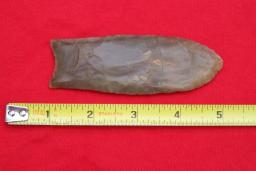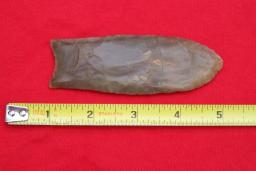 12-12-2016, 03:28 PM
Post:
#1
another one for you, Tony
Read the background on this story. It will fascinate you. Some of the same neat things we were talking about with the NY gold heist. Anything with deep sea treasure is great reading.            COLUMBUS, Ohio — A federal judge on Monday ordered a former deep-sea treasure hunter to answer questions about the location of 500 missing gold coins.
Tommy Thompson has been held in contempt of court since last December, when Judge Algenon Marbley in Columbus found he violated a plea deal by refusing to respond.
Marbley on Monday told Thompson to answer the questions within 30 days.
The judge's order came after Thompson and his attorneys spent the past month at Marbley's direction reviewing documents that might hold clues about the location of the coins and other assets worth millions.
Thompson has said he told everything he knew during depositions last year. Todd Long, an attorney for Thompson, told Marbley on Monday that nothing has changed from Thompson's perspective.
"He has nothing further to say," Long said.
The coins were minted from gold taken from the S.S. Central America, a Gold Rush-era ship that sank off South Carolina in an 1857 hurricane with thousands of pounds of gold aboard, contributing to an economic panic.
The 161 investors who paid Thompson $12.7 million to find the ship never saw any proceeds. Two sued — a now-deceased investment firm president and the company that once published The Columbus Dispatch newspaper.
A fugitive from Ohio since 2012, Thompson was apprehended in January 2015 along with his longtime female companion at a hotel where he was living near Boca Raton, Florida.
The time that's passed since Thompson's last deposition might give him an opportunity to answer the questions, Marbley suggested.
"Who knows — he might have an epiphany," the judge said. "It is the season of miracles."
Marbley has also ordered Thompson to pay $1,000 a day until he answers questions. Currently, he owes more than $350,000, said Doug Squires, an assistant U.S. attorney. Squires said he hopes the government will see the money.
"The federal government always works very hard to recover all assets," he said.      
Copyright 2016 by The Associated Press. All rights reserved. This material may not be published, broadcast, rewritten or redistributed.        
Read more at
http://www.wral.com/hearing-set-for-trea...UXpJE8m.99
---
shadeseeker, proud to be a member of Treasure Classifieds Forum since Oct 2015.


12-12-2016, 04:14 PM
Post:
#2
RE: another one for you, Tony
Thanks for sharing that cool modern day treasure story update.
I watched the film several times on the recovery of the USS Central America. It was crazy to see rolls and stacks of $20 or $50 gold pieces that were minted just before that ship left California for NYC. Also on board were miners who had their pockets filled (probably in sacks not their pockets) with gold nuggets that they themselves panned for and were returning home happy until the storm hit.
To think you invested and he scored but the stuff is stashed away or spent. If I lived in Florida I would look into this story a little deeper, you never know.
---
Bigtony, member of Treasure Classifieds Forum since Jan 2015.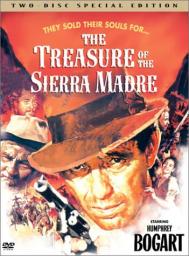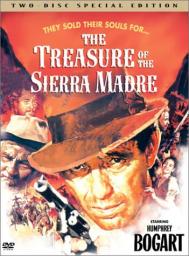 12-14-2016, 10:42 AM
Post:
#3
RE: another one for you, Tony
That Tommy Thompson is a real piece of work. I read about this some time ago, and he stiffed all of his investors out of tens of millions in profits after he hit the motherlode. I hate scabs like that. People were kind enough to believe in him, and gave him their hard earned $$$ so he can go out to play Indiana Jones. Against the odds, he strikes it rich, and then takes off with the loot. There's a special place in hell for him

---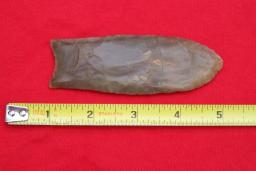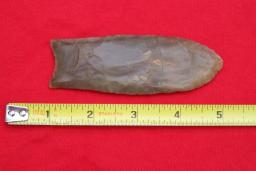 12-14-2016, 01:13 PM
Post:
#4
RE: another one for you, Tony
You are right on about your assessment of Tommy. Here's the sad part; had he played it straight, he could have been fabulously wealthy, well esteemed, and able to continue mining the riches of that ship, since he didn't get it all the first time. Plus he probably would have been in a great position to search other treasure ships. Greed is one of the 7 sins and it sure nailed him.
---
shadeseeker, proud to be a member of Treasure Classifieds Forum since Oct 2015.


12-14-2016, 01:30 PM
Post:
#5
RE: another one for you, Tony
Just to bad all around. The story was cool and the video or film was even better.
I hope those folks get their money back and then some.
---
Bigtony, member of Treasure Classifieds Forum since Jan 2015.

User(s) browsing this thread: 1 Guest(s)