Any IDea what it is ...

07-07-2014, 12:48 AM
Post:
#1
Any IDea what it is ...
pulled this up a couple weeks ago, just trying to see if anyone has an ID on it.
it has a small wire that is attached to one side of the small bowl, the wire appears to run inside the bowl, 
there are two screw holes, ( as seen in photo ), the shape itself is kinda odd as well.
i tried to lightly scrap out the bowl and noticed the wire running inside it.
i was unable to further clean out the bowl as whatever is in it is very hard and will not clean out without some hard digging or chipping, which i don`t want to do ... 
any IDeas what it may be ...
[attachment=2369][attachment=2370][attachment=2371][attachment=2372][attachment=2373][attachment=2374][attachment=2375][attachment=2376]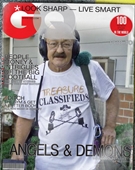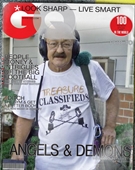 07-07-2014, 05:11 AM
Post:
#2
RE: Any IDea what it is ...
At first I thought telegraph key, but it's too small and there is no pivot arm connection. Only other idea I have is an old electrical point for an engine timing device.
---
MineLab SE Pro
w/11" Pro, 12x10 SEF, 8x6 SEF, Explorer 1000
Garrett AT PRO
, w/8.5x11, 5x8, Deteknix Wireless, RnB Recharge (2).
Delta 4000
, w/8" concentric, 13" Ultimate, 5x10 DD.
Garrett PP, & Pro Pointer AT
.
Leusch, Hori Digger (2), Sampson Ball Handle Shovel.
07-07-2014, 09:23 AM
Post:
#3
RE: Any IDea what it is ...
(This post was last modified: 11-25-2014 01:17 PM by IndianaBones.)
I had thought the same thing about the telegraph piece, i have a tattoo foot pedal
that is kinda modelled after one with a similar shape. 
but the tiny wire was throwing me off.
[attachment=2377]


07-13-2014, 10:16 PM
Post:
#4
RE: Any IDea what it is ...
Some sorta electrical contact part.
---
lboyle14, proud to be a member of Treasure Classifieds Forum since Jul 2014.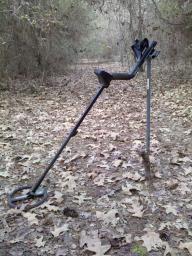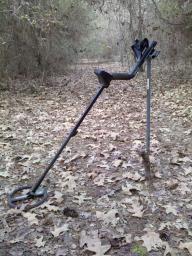 07-20-2014, 09:32 PM
Post:
#5
RE: Any IDea what it is ...
Man I have looked at that thing for a long time, knowing it looked familiar, finally hit me, we used to have an old..I mean old garden tiller that had a ground kill switch that looks just like that I was always scared it would "bite" as a kid when would go to kill it. I googled looking for a pic to see if I was right never found a perfect match but these pics kind of look like it

1405906177_KillSwitch_01.png
(Size: 179.07 KB / Downloads: 39)
and
and
this ebay link to a similar looking piece
---
Wrote a
note said be back in a minute
. Bought a boat and I sailed off in it. Don't think anybody gonna miss me anyway

User(s) browsing this thread: 1 Guest(s)