AT Pro in the cold



12-28-2016, 04:39 PM
Post:
#1
AT Pro in the cold
I got out for a half hour today the ground was mostly thawed , but in spots had an inch or two that was frozen.
   I noticed that the vdi numbers were off a little , all three of the copper pennies I dug gave a vdi of 75 or 76. Normally they would be closer to 70 , has anyone else hunted in the cold (38 degrees) with an AT Pro with a little frost in the ground? Does the frost affect the vdi or was it just me?
Thanks
Pat
---
Digsit, proud to be a member of Treasure Classifieds Forum since Feb 2016.
Remember for the good of the hobby It is better to ask for permission than to beg for forgiveness.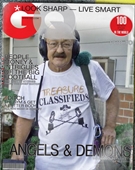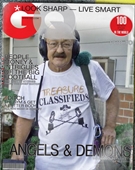 12-28-2016, 05:58 PM
Post:
#2
RE: AT Pro in the cold
Pat,

Frost shouldn't affect either the VDI or the sensitivity. Strange though that you get a vdi near 70 for copper pennies. My copper pennies, "Memorial and Wheats", hit in the 79 to 82 range, consistently with the AT Pro and either coil. Sometimes they'll even go to a bouncy 83 - 84. Now zincs hit at 75>76 and IH's 71>73 (IH's because of the bronze mix in them, but I have hit the clean ones at 74 & 75). Could be soil conditions there too. Freezing temperatures I don't know. I haven't had any problems at 25F.

Ed
---
MineLab SE Pro
w/11" Pro, 12x10 SEF, 8x6 SEF, Explorer 1000
Garrett AT PRO
, w/8.5x11, 5x8, Deteknix Wireless, RnB Recharge (2).
Delta 4000
, w/8" concentric, 13" Ultimate, 5x10 DD.
Garrett PP, & Pro Pointer AT
.
Leusch, Hori Digger (2), Sampson Ball Handle Shovel.


12-28-2016, 09:20 PM
Post:
#3
RE: AT Pro in the cold
Could be a setting on the machine. Mine allows you to dial out ferrous and that will make VDI numbers a little different.
---
Bigtony, member of Treasure Classifieds Forum since Jan 2015. Took some time off
but back now in 2018.

User(s) browsing this thread: 1 Guest(s)