AT Pro



02-09-2018, 09:38 PM
Post:
#1
AT Pro
Wife bought me a new AT Pro last Christmas and have not yet been able to get any good finds. Have always used Whites mostly and it may be I am just getting too old. Detected a 1850s house today, and found nothing over 2 inches and nothing old. Is there anyone out there who can give me a few points on the detector? Thanks.
---
robb5215, proud to be a member of Treasure Classifieds Forum since Feb 2018.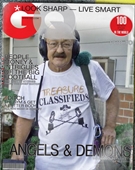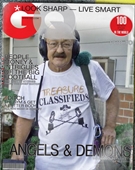 02-10-2018, 12:58 AM
Post:
#2
RE: AT Pro
(This post was last modified: 02-10-2018 01:08 AM by Ohio Dirt Fisher.)
Robb. I have an AT Pro. Been using it for about 18 months. I really haven't been to any sites that are older and can be identified as 1850's. A couple of late 1800, early 1900's, yes, I've done those.

I use the AT Pro in the following modes with the standard 8.5 x 11 stock coil. I may make some adjustments one way or another with my 5 x 8 or 12 x 13 Tornado coil depending on the situation.

Iron Mask no greater than 28 in non iron trashy spots. But generally if I'm in real iron or mineral infected areas, I will bump that up to 35 to 40 depending on the situation. That's a call you have to make in the field. Sometimes it works perfectly and sometimes it's a bust!

Pro Mode Zero. Some guys like to use the standard mode but me being used to the upper level Minelab machines I prefer the Pro mode on the AT Pro because once you get used to the sound of the tones it's way better ear or hearing discrimination for targets. You do get the hang of it after a while of searching. Last year I picked out 2 silver Roosevelt's within 2 feet of each other in one of the most trashy parks here in Cleveland, Ohio, using the Tornado coil low and slow; listening for signal and watching the iffy digital. I know that the silver is there, searching and hunting are very focused tasks. You have to train yourself.

Sensitivity I adjust depending upon the trash of the hunt and generally no less than one notch below full and I use that setting a great deal to lessen the side wave pick up of any coil, although in real trashy areas I only take it down to 2 notches below full.

You have to understand though that I'm not a relic hunter. My goal is gold and silver coins.

A lot of people I see out detecting swing the coil like they are amateur golfers trying to get the ball out of the sand trap and failing horribly. Not that you don't have to swing the coil, but swinging too fast is not something I do. Some people do it and Bravo for them. I have developed a cadence which is a treble of one, two, three covering my swing, as flat and close to the ground as I can get in a rhythmic sense of just under 2 seconds a sweep in four to five feet. That changes in the woods with all the obstructions in the way.

The machine is actually telling you everything you need to know. Using the machine helps you learn and helps you know that. A lot of people think that detecting is a walk in the park. I know that when I watch Youtube and those detecting sites, I feel that sometimes I may not be at my best because of the finds I see. But in reality detecting is a great deal of work and understanding the machine you use, the sites you are at and the effort you wish to put forth.

Here, me, I'm 67 years old. I can't wait to go detecting. I'm climbing the walls because of the weather. Not just because I like detecting, but because it's my passion. It has given me a sense of self discovery I never knew before. And whether I found anything or not, it does not matter. I went out there and I tried. There's always new territory to make a discovery, to learn the machine, and to conquer my desire to make discovery.

So put the lesson to use. Get out there and hunt. It's there. Take my word for it.

GL & HH Robb!

Ed/Ohio Dirt Fisher
---
MineLab SE Pro
w/11" Pro, 12x10 SEF, 8x6 SEF, Explorer 1000
Garrett AT PRO
, w/8.5x11, 5x8, Deteknix Wireless, RnB Recharge (2).
Delta 4000
, w/8" concentric, 13" Ultimate, 5x10 DD.
Garrett PP, & Pro Pointer AT
.
Leusch, Hori Digger (2), Sampson Ball Handle Shovel.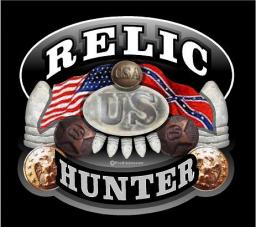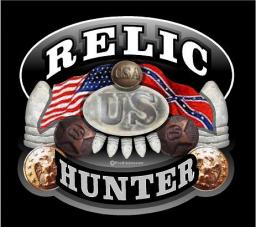 02-10-2018, 10:40 AM
Post:
#3
RE: AT Pro
Robb sounds like Ed Hit everything on the head sensitivity should be down 1 to 2 notches to smooth the machine out and to get the most depth.
One thing to remember is to set the discrimination low enough to get the targets you want. Some of the old houses the main targets are iron or brass copper pieces from
roofing. They didn't have money like they do now days and they watched it. also no pull tabs and aluminum cans. Also you have to remember if you have a good target next to a trash target it will give you a weird signal. HH
---
Steveo, proud to be a member of Treasure Classifieds Forum since Jun 2013.


02-11-2018, 10:52 AM
Post:
#4
RE: AT Pro
You got some great advice from both Ed and Steveo , if you apply what they gave you and get out there and swing that coil the finds should come. The only thing to add is location is key , if it isn't there you can't find it.
Good luck with the new machine.
Pat
---
Digsit, proud to be a member of Treasure Classifieds Forum since Feb 2016.
Remember for the good of the hobby It is better to ask for permission than to beg for forgiveness.


02-11-2018, 10:34 PM
Post:
#5
RE: AT Pro
Thanks for the info. Once weather clears and I get another day off I will try your suggestions. Again thanks.
---
robb5215, proud to be a member of Treasure Classifieds Forum since Feb 2018.


02-15-2018, 06:53 PM
Post:
#6
RE: AT Pro
(This post was last modified: 02-15-2018 07:10 PM by Bigtony.)
Don't get down on not finding good targets. It happens to us all but when we persist then they start to come.

best of luck in 2018

---
Don't get down on not finding good targets. It happens to us all but when we persist then they start to come.

best of luck in 2018

User(s) browsing this thread: 1 Guest(s)