back to the camp.

09-07-2013, 11:37 PM
Post:
#1
back to the camp.
Been jonesin to detect or prospect lately. Had to finish working on a truck...then I grabbed the gold bug pro and headed back to the camp I've been hitting. At first I was only getting the usual shallow 22 shells...then I remembered I brought the stock little 5inch coil with me. I hadn't taken the 5x10 eliptical oof since I bought it a couple months back. After I switched coils, the ground came alive. I ended up with a couple more eagle buttons, 2henry shells, a cool little boy scout pin that says one year, but my favorite is the horse. Funny thing, I held it another direction, thought it was a chicken. I showed my wife, she's like oh its a horse! Huh? Turned it, your right, lol. Ray
---
My empire of dirt.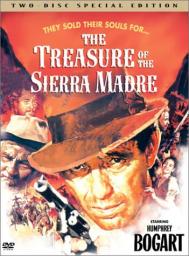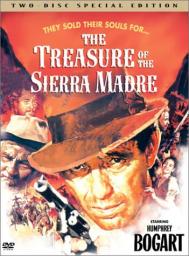 09-07-2013, 11:46 PM
Post:
#2
RE: back to the camp.
(This post was last modified: 09-07-2013 11:47 PM by NjNyDigger.)
Cool stuff! Is the horse/rooster/chicken (lol) lead, brass or tin? I like the pin 

Small coils can work wonders! It's not always about depth. Sometimes, separation is the key

Glad you got the yota fixed 

Joe
---
09-08-2013, 12:02 AM
Post:
#3
RE: back to the camp.
Rusty tin...I almost threw it in the trash pocket, then saw a chicken, lol.
---
My empire of dirt.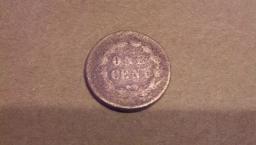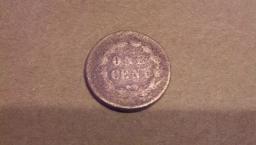 09-08-2013, 12:05 AM
Post:
#4
RE: back to the camp.
Cool finds. I like that chicken too. Makes me want to get out there.
---
PittsburghWill, proud to be a member of Treasure Classifieds Forum since Jul 2013.
"A little nonsense now and then is relished by the wisest men"  Willy Wonka

I've lived. Not always well, but long enough.

User(s) browsing this thread: 1 Guest(s)