Best detectors for the right hunt?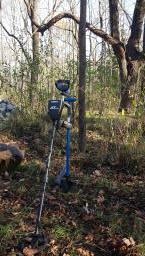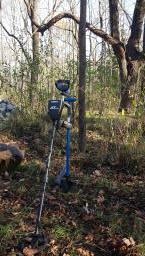 12-13-2015, 12:43 AM
Post:
#1
Best detectors for the right hunt?
Hello all! I'm making this thread out of curiosity and also for Beginner/intermediates to get a better idea when purchasing a metal detector.

Metal detectors have SO many different features and they can all do a wide range of things...SO!

I would like your Opinion on your number 1-3 choice on the following machines(VLF/PI.)

First will be a Gold prospecting machine

Second will be a Coin shooting machine

Third is going to be Relics

Fourth is jewelry

And Fifth is Best overall in every field.

P.s You do not have to choose a detector for every category. Just ones you are familiar with.

Thanks, Zach
---
Zachbl92, proud to be a member of Treasure Classifieds Forum and detectorist since Nov 2015.
Garret At Pro(12x13, 8.5x11, 5x8, 4.5") Garret At Pinpointer, GG original headphones, Predator Piranha/Little Eagle T shovel, Lesche hand digger.
Button Count FTY: Lost count
12-13-2015, 09:24 AM
Post:
#2
RE: Best detectors for the right hunt?
Your request and information received will be opinionated.

My minelab Sovereign nulls out on iron knocking out the threshold hum. This would not be a good choice for relic hunting. The iron infestation would cause this machine problems. (My opinion) However,machine does well in trashy parks with bottle cap, pull tabs, and can slaw. Really its the iron that seems to limit machine. Whats weird is it will sound off on a rusty bottle cap with a Bongy sound. This machine does very well handling saltwater and nice choice for the beach. (Jewelry!!)
---
updownup, proud to be a member of Treasure Classifieds Forum since Oct 2015.
12-13-2015, 02:29 PM
Post:
#3
RE: Best detectors for the right hunt?
Tough question everyone will have a different answer. Minelab Sov. like to null on Canadian clad.

What works for me in my soil conditions may not work for you.
There are many detectors folks rave about, and I have a bought a number of them due to this info...........for me they were terrible, couldn't wait to get rid of them and buy something else.

VLF
For me I have found the DeepTech Vista Gold beep and dig is a good compromise for all the categories.

For a target ID machine for coin and jewelry hunting. I really liked the AKA Berkut 5 with all its tuning features. I plan on getting another.  The Teknetics T2 with the NEL Sharpshooter coil was fun to use and did produce. GoldBug Pro nice machine with the 5" coil for trashy sites.

PI
I like mine as it was designed and refined into a machine that will operate and perform the way I want it to.
---
Nokta Impact, Deteknix Orig. Quest Pro, Makro M-Kruzer
Self built Mirage PI's --- they work great!!
Free Vintage Metal Detector Catalog Downloads, Tips, Mods
http://www.treasurelinx.com/home1.html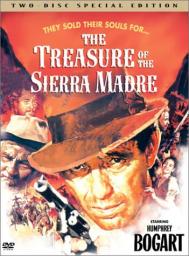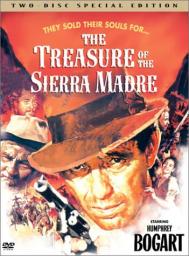 12-13-2015, 03:53 PM
Post:
#4
RE: Best detectors for the right hunt?
I don't hunt gold/nuggets, or partake in prospecting, so, no recommendations on the best machine for that application.

As far as gold jewelry, which I used to hunt for a lot, when I was heavy into beach hunting, most of the top surf machines (Sovereign, Excal, CZ's) will hit on it pretty well, IF it's larger, or if it's hit correctly. Some items like thin women's chains for example, are almost impossible for ANY unit to pick up on, unless the clasp is larger and the detector picks it up. But for the larger wedding bands, rings, gaudy chains and stuff like that, the 3 above would be the best bets. The Tesoro Sand Shark/Tiger Shark units are very good, too.

For coins, one needs depth & accuate VDI. The best 2 machines I've used have been the Minelab (Safari) and CZ3D. This is in MY dirt, and everyone's is different, which needs to be taken into account.

As far as relics, I'm under the belief almost any detector can be used, provided it's super fast and separates well; T2, F75, Gold Bug, Racer, Deus, F19, Omega, etc. There's a ton of them. It really comes down to personal preference.

Of course, there's exceptions to everything. For instance, let's say you were a hardened relic hunter going to a DIV hunt. Well, I wouldn't use ANY of the machines above. The only way to go would be a PI, as those DIV spots have been picked clean over the years, and everything is deep. Plus, the dirt is TERRIBLE down there.

But for all intents & purposes, IMO, one would be primed for success with the units mentioned above.

Joe
---

User(s) browsing this thread: 1 Guest(s)