Bonnie and clyde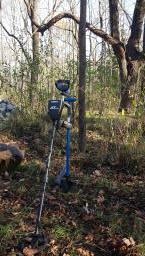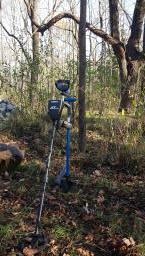 11-18-2015, 02:10 PM
Post:
#1
Bonnie and clyde
So as some of you might know, I'm fairly new to detecting(3 months.) And when I would go out, my girlfriend would come along for the hunt and do most of the digging while I found more possible targets. 

That, I would say was wonderful while it lasted. She's getting a early x-mas present this year and that's a lightly used garret Ace 350 with 2 coil (original and sniper.) 
So expect some awesome finds soon because she's one lucky lady!
---
Zachbl92, proud to be a member of Treasure Classifieds Forum and detectorist since Nov 2015.
Garret At Pro(12x13, 8.5x11, 5x8, 4.5") Garret At Pinpointer, GG original headphones, Predator Piranha/Little Eagle T shovel, Lesche hand digger.
Button Count FTY: Lost count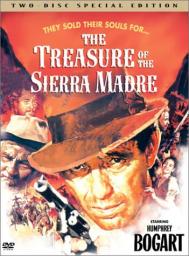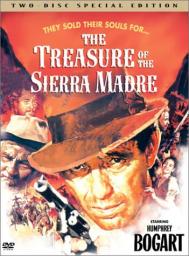 11-18-2015, 02:32 PM
Post:
#2
RE: Bonnie and clyde
Most spouses of detectorists are lukewarm to the hobby (at best, lol) as it steals a lot of their quality time together. This is certainly true in my relationship. So...
If you can find a mate who enjoys going out hunting with you, YOU'VE GOT IT MADE!

Buying that extra unit for her will get her all fired up, and should add many more hours to your detecting schedule

Joe
---
11-18-2015, 04:09 PM
Post:
#3
RE: Bonnie and clyde
Wow, you got her digging up your recovery! That is in sane. 
My wife, somehow would have the detector, and have me digging all the holes. Plus carry all the tools in and out of the area.
Hopefully she has a interest in the hobby and will swing with you. 

At the beginning my wife swung a light bounty hunter for about a hour. Matter of fact , I'll post this story in the show and tell. She found some cool things while I was out running a errand. I was like she took my toy, and is going to out hunt me.

Now, my wife supports me. But sometimes she gets aggravated I'm spending so much time detecting. I know when I should stop, (don't want too) but I have to take care of family. I know my family is most important. 

Being close, they know I love detecting and want me to enjoy this passion too. Got to learn to balance it. 

Now, my wife likes to look up this history of items I found, and I think we created a rule without even discussing it. All ladies jewelry she has the first right of refusal. Lol, I know if she gets a keeper, I can hunt longer and more often without getting the feeling I'm over doing it. 

Good luck, hope both of you can enjoy the hobby. My wife does through my eyes and finds.
---
updownup, proud to be a member of Treasure Classifieds Forum since Oct 2015.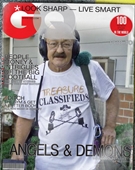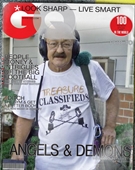 11-18-2015, 08:38 PM
Post:
#4
RE: Bonnie and clyde
That is great Zach! My wife goes with me about once a year with the Delta as a sidekick but I end up digging most all of her finds! First time out she found a 1964 Rosie!!! Pretty much in the first ten minutes! From then on she just let's me go because she thinks, "It's all over the place, so go find it!!" She knows now that it's just not a walk in the park, but she's my little helper on relics and stuff. She loves the research and really heavy into antiques and such!

Have fun, it's a great way to stay close to someone you love! I hope she's really surprised with the gift!

Ed/ODF
---
MineLab SE Pro
w/11" Pro, 12x10 SEF, 8x6 SEF, Explorer 1000
Garrett AT PRO
, w/8.5x11, 5x8, Deteknix Wireless, RnB Recharge (2).
Delta 4000
, w/8" concentric, 13" Ultimate, 5x10 DD.
Garrett PP, & Pro Pointer AT
.
Leusch, Hori Digger (2), Sampson Ball Handle Shovel.


11-18-2015, 08:55 PM
Post:
#5
RE: Bonnie and clyde
Good luck with that - two fellas in the club will tell you that their wives do better then them
---
Bigtony, member of Treasure Classifieds Forum since Jan 2015. Took some time off
but back now in 2018.

User(s) browsing this thread: 1 Guest(s)