Broken But Rare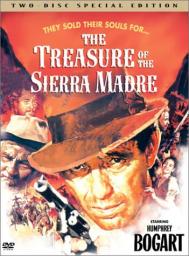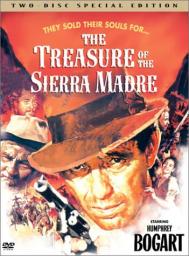 12-18-2015, 09:54 PM
Post:
#11
RE: Broken But Rare
Wow! Though I dig a fair amount of relics here & there, I wouldn't consider myself a true "relic hunter" by any stretch. But, it doesn't take an Einstein to appreciate the sheer historical magnitude of a buckle like that. And you guys on the left coast seem to dig them like they're gum balls in a candy machine. I only wish.
Can you please explain a bit more about the background of the piece, for both myself and others, Cap?
I think that most definitely deserves a place on the banner, sir

Joe
---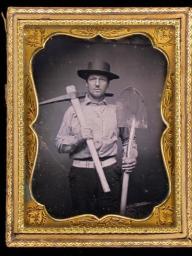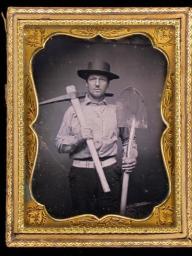 12-18-2015, 10:14 PM
Post:
#12
RE: Broken But Rare
(This post was last modified: 12-18-2015 10:15 PM by caprock.)
Joe
Glad to supply some more info. The picture I included in my post of the miner wearing the buckle was taken around 1857. According to the book by Max Bell, "California Gold Rush Belt Buckles and the Men That Wore Them" the buckle was manufactured between 1850-55. It is considered to be rare by Bell. And, as I stated earlier they are very thin stamped brass and usually broken, Supposedly only a handful of unbroken examples have been found. I personally know of a few, both broken and unbroken, that have turned up at Civil War sites (probably lost by men returning to East after being in the mines), but by far most examples have come from the foothills of the Sierra Nevada in Calif. I have included a pic of the complete buckle with wreath from Bell's book.
---
caprock, proud to be a member of Treasure Classifieds Forum since Sep 2013.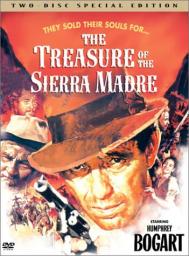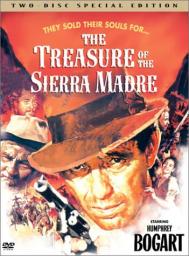 12-18-2015, 10:39 PM
Post:
#13
RE: Broken But Rare
Stunning

Being since it's a very intricate, ornate piece, would that have been worn more by the mine owners/higher up's, or even by the workaday laborers? I'm no buckle expert, but I've seen many posted here, and on other forums over the years, yet, never seen one like that before.
I really enjoy when people pull great stuff like that, as I know what it's like to strive for a personal best in this hobby, and I'm sure you had a big shit-eating grin after finding that

Not everyday we get to find a 160+ year old piece of history like yours, especially with that kind of rarity.
Killer, Cap

Joe
---

User(s) browsing this thread: 1 Guest(s)