Buddy finds 42 Meteorites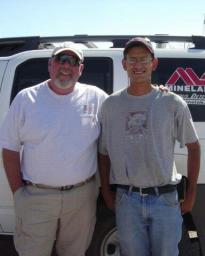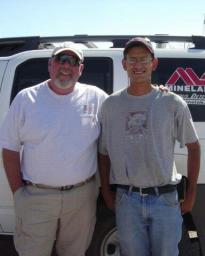 09-06-2015, 05:25 PM
Post:
#1
Buddy finds 42 Meteorites
My friend Dave went last week to the Tungsten Mountains in mid Nevada for two days on a meteorite hunt, last year he found a 17LBer up there worth about $5000. I was supposed to go with him, but i started a new job and could'nt make it. he told me if he found more than 5 he would give me the biggest one. He found 42. so he gave me this 94.4 gram monster meteorite. He has been hunting meteorites for twenty years, so I have no doubt its the real deal. Thanks for lookin!
---
I use a minelab SE pro!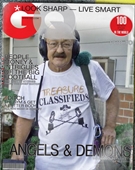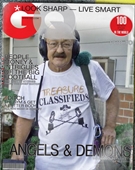 09-06-2015, 06:28 PM
Post:
#2
RE: Buddy finds 42 Meteorites
(This post was last modified: 09-06-2015 06:31 PM by Ohio Dirt Fisher.)
Cool Beans Leo! Those suckers can bring a high price from collectors. You should have it tested. It's the nickel iron ration that can classify it. That also verifies their worthiness. See if you can get some pictures from him of the others. I'd love to see them. I find stuff like that in the woods too but always think it's slag. Ain't no slag out there in Nevada!

ODF
---
MineLab SE Pro
w/11" Pro, 12x10 SEF, 8x6 SEF, Explorer 1000
Garrett AT PRO
, w/8.5x11, 5x8, Deteknix Wireless, RnB Recharge (2).
Delta 4000
, w/8" concentric, 13" Ultimate, 5x10 DD.
Garrett PP, & Pro Pointer AT
.
Leusch, Hori Digger (2), Sampson Ball Handle Shovel.


09-08-2015, 01:53 PM
Post:
#3
RE: Buddy finds 42 Meteorites
Hello Leo, you certainly have a good buddy there, terrific of him to share -
I always wanted to find a Meteorite but nada so far in all this time.
---
Bigtony, member of Treasure Classifieds Forum since Jan 2015.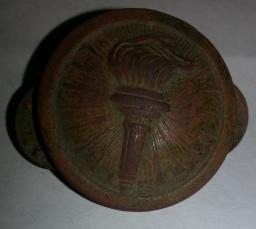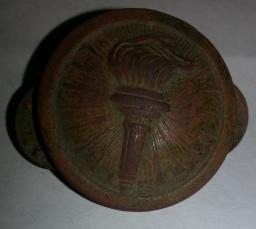 09-09-2015, 07:50 AM
Post:
#4
RE: Buddy finds 42 Meteorites
What makes a meteorite so valuable ? I see people discuss them and I see they are worth a lot but why ?
---
I have 3 best friends. Their names are Ace 350 , AT Pro ,  and a Fisher F 75 but I like people too.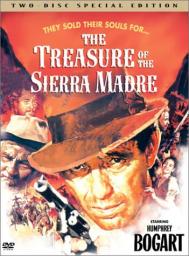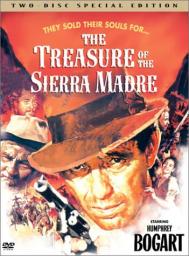 09-10-2015, 06:49 AM
Post:
#5
RE: Buddy finds 42 Meteorites
That's a big sucker. Nice buddy you got

I used to watch Meteorite Men, a couple years back, very interesting show. Space relics!
Joe
---

User(s) browsing this thread: 1 Guest(s)