Buff #1 & 9 Wheats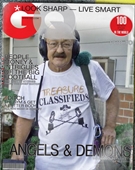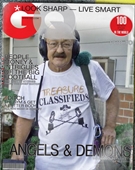 09-06-2014, 09:47 PM
Post:
#1
Buff #1 & 9 Wheats
Went out this afternoon for a woods hunt after quite a bit of overnight and morning rain and found my first ever Buff!! It was in a spill of three other wheats all no more than 3 inches down about four inches apart in wet leafed over humus and then hard dry clay with roots aplenty. Found the knife about 2 feet from that spill. Found the remaining wheats and sewing machine bobbin about the woods with 3 wheats bunched together in a two foot radius where I also found what appears to be melted balls of tin foil from a campfire.

The remainder of the coinage came from near the parking area as well as the watch which was about 8 inches down.

Good Luck to all and Happy Hunting!!!

Ed
---
MineLab SE Pro
w/11" Pro, 12x10 SEF, 8x6 SEF, Explorer 1000
Garrett AT PRO
, w/8.5x11, 5x8, Deteknix Wireless, RnB Recharge (2).
Delta 4000
, w/8" concentric, 13" Ultimate, 5x10 DD.
Garrett PP, & Pro Pointer AT
.
Leusch, Hori Digger (2), Sampson Ball Handle Shovel.
09-06-2014, 11:05 PM
Post:
#2
RE: Buff #1 & 9 Wheats
nice catch on the first buff.
but that knife is bad ass, that had to be a fun find.
the woods always hide some great stuff, that`s why i love to hunt them ...
great hunt and really nice finds ...

BONES ...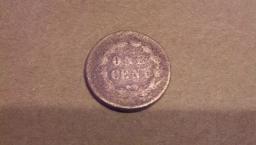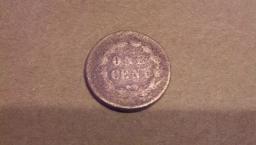 09-06-2014, 11:09 PM
Post:
#3
RE: Buff #1 & 9 Wheats
Nice find on that buffalo.  I've only found one of those too.  That knife is sick.
---
PittsburghWill, proud to be a member of Treasure Classifieds Forum since Jul 2013.
"A little nonsense now and then is relished by the wisest men"  Willy Wonka

I've lived. Not always well, but long enough.

Possibly Related Threads...
Thread:
Author
Replies:
Views:
Last Post
#40, Silver ID Bracelet, Wheats & a Buff!!!
Ohio Dirt Fisher
3
296
09-16-2017 09:30 AM
Last Post: Digsit
Buff, Jeff, Rosie, Bottle and a Bell!
Ohio Dirt Fisher
7
608
10-13-2016 07:59 PM
Last Post: Ohio Dirt Fisher
#51, Buff and Bullets Galore!
Ohio Dirt Fisher
6
861
09-26-2016 04:13 PM
Last Post: Zachbl92
Wheats, V, Buff, Tokens
Ohio Dirt Fisher
9
1,320
03-29-2016 09:48 PM
Last Post: Kajunman
#83>85!! Mercs, V, Buff!
Ohio Dirt Fisher
12
803
11-25-2015 11:58 PM
Last Post: Bigtony
User(s) browsing this thread: 1 Guest(s)