Buff #8 and Silver #58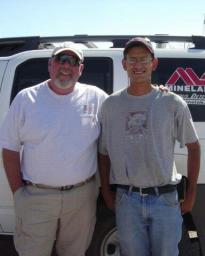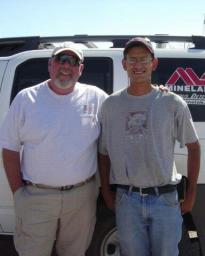 08-05-2014, 09:35 AM
Post:
#1
Buff #8 and Silver #58
Went out on one of the old trails south of Vegas for a few hours,till it was just too hot. Found 2 wheats - 19-s and 21-s,20-s buff and a 23 merc. Thanks for lookin!
---
I use a minelab SE pro!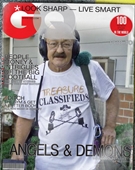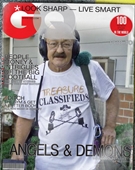 08-05-2014, 07:09 PM
Post:
#2
RE: Buff #8 and Silver #58
A Buff is a Buff in my book. And that Merc (I love Mercs) is in great shape for a 23. Man leo, that's some pretty desolate territory you're out detecting. It's a miracle you find anything. I hit a big cliff bluff area near here and got a bunch of clad up top but am thinking of making my way slowly to the river one of these weekends in case all the silver washed down there. Good luck with your attempts out there in the desert. I know you do your research so you should do pretty good!

HH

Ed
---
MineLab SE Pro
w/11" Pro, 12x10 SEF, 8x6 SEF, Explorer 1000
Garrett AT PRO
, w/8.5x11, 5x8, Deteknix Wireless, RnB Recharge (2).
Delta 4000
, w/8" concentric, 13" Ultimate, 5x10 DD.
Garrett PP, & Pro Pointer AT
.
Leusch, Hori Digger (2), Sampson Ball Handle Shovel.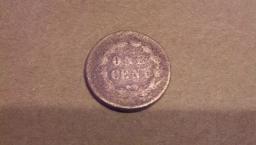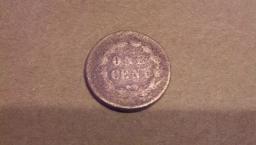 08-05-2014, 09:08 PM
Post:
#3
RE: Buff #8 and Silver #58
Nice hunt Leo.  That is a pretty merc.
---
PittsburghWill, proud to be a member of Treasure Classifieds Forum since Jul 2013.
"A little nonsense now and then is relished by the wisest men"  Willy Wonka

I've lived. Not always well, but long enough.
08-06-2014, 05:56 PM
Post:
#4
RE: Buff #8 and Silver #58
Nice hunt. 
you sure are sniffing out the good spots out there.
looks like an interesting area to explore and hunt ... 
really cool ....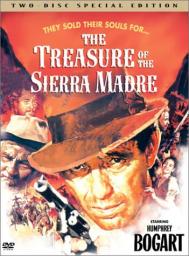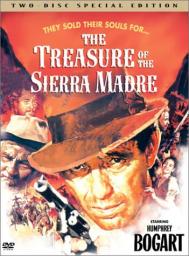 08-06-2014, 09:31 PM
Post:
#5
RE: Buff #8 and Silver #58
Leo, now you're raping Vegas of all the silver, too!!! How do you like it out there, so far? Are there a lot of detectorists there? Congrats on the silver & buff

Joe
---

Possibly Related Threads...
Thread:
Author
Replies:
Views:
Last Post
#40, Silver ID Bracelet, Wheats & a Buff!!!
Ohio Dirt Fisher
3
292
09-16-2017 09:30 AM
Last Post: Digsit
Buff, Jeff, Rosie, Bottle and a Bell!
Ohio Dirt Fisher
7
606
10-13-2016 07:59 PM
Last Post: Ohio Dirt Fisher
#51, Buff and Bullets Galore!
Ohio Dirt Fisher
6
860
09-26-2016 04:13 PM
Last Post: Zachbl92
Wheats, V, Buff, Tokens
Ohio Dirt Fisher
9
1,314
03-29-2016 09:48 PM
Last Post: Kajunman
#83>85!! Mercs, V, Buff!
Ohio Dirt Fisher
12
802
11-25-2015 11:58 PM
Last Post: Bigtony
User(s) browsing this thread: 1 Guest(s)