buff #8 for the year.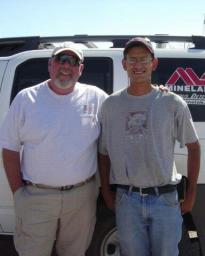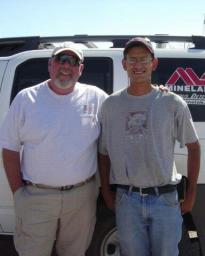 11-05-2013, 10:38 PM
Post:
#1
buff #8 for the year.
(This post was last modified: 11-05-2013 10:41 PM by leo aranza.)
Got out for a little while on Saturday with four of my friends, thay all kicked my behind. I was still bernt from digging all day in moreno valley. My friend lorie, his son forest, found a 1892 barber quarter,brad found a 1919-s merc and 4 wheats,lorie got a 1901-s barber dime and then a 1918-s merc and a 1918-d buff, I found a 1923 buff, an old la railway token,good for one fare. An old lock and a 1940s seaman-nash auto body tag. I was hopeing for another silver,but it just didn't happen. I also dug 2 old rusted skeleton keys. Thanks for lookin. Hh
---
I use a minelab SE pro!

Possibly Related Threads...
Thread:
Author
Replies:
Views:
Last Post
#40, Silver ID Bracelet, Wheats & a Buff!!!
Ohio Dirt Fisher
3
285
09-16-2017 09:30 AM
Last Post: Digsit
Buff, Jeff, Rosie, Bottle and a Bell!
Ohio Dirt Fisher
7
603
10-13-2016 07:59 PM
Last Post: Ohio Dirt Fisher
#51, Buff and Bullets Galore!
Ohio Dirt Fisher
6
853
09-26-2016 04:13 PM
Last Post: Zachbl92
Wheats, V, Buff, Tokens
Ohio Dirt Fisher
9
1,308
03-29-2016 09:48 PM
Last Post: Kajunman
#83>85!! Mercs, V, Buff!
Ohio Dirt Fisher
12
789
11-25-2015 11:58 PM
Last Post: Bigtony
User(s) browsing this thread: 1 Guest(s)