Cellar hole produces silver



04-22-2016, 08:02 PM
Post:
#1
Cellar hole produces silver
Went to a cellar hole with a friend today and I gotta say, we had a blast. Not a whole lot of keepers, but at least what we did get was quality. My buddy dug a ships colonies and commerce token after about 5 minutes, then some Wheaties and a Victorian Newfoundland large cent. My first coin was a 1917 large cent, followed by a stupid amount of trash. Right up behind the cellar hole, about 15' from the lip, I dug the silver chain. It's pretty damn old I think. Upwards of 100 years based on the markings. There was a brass cross attached to it but it disintegrated when I picked it up. I moved over to the corner of the foundation and had a nice little squeaker. Out popped the silver pipe band (date stamp 1910). Got a WWII general service button as well, but it's hiding in my pouch somewhere. Thanks for looking and HH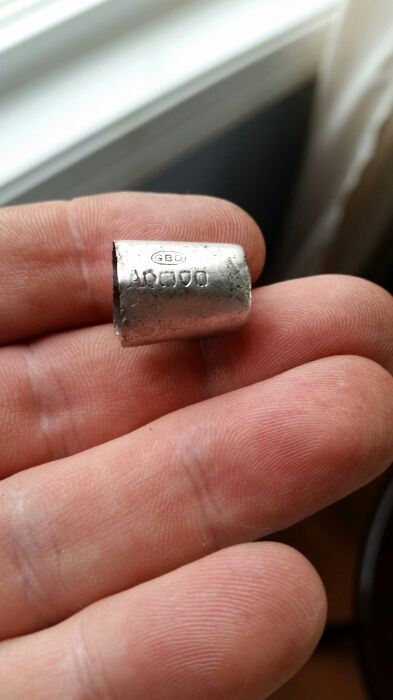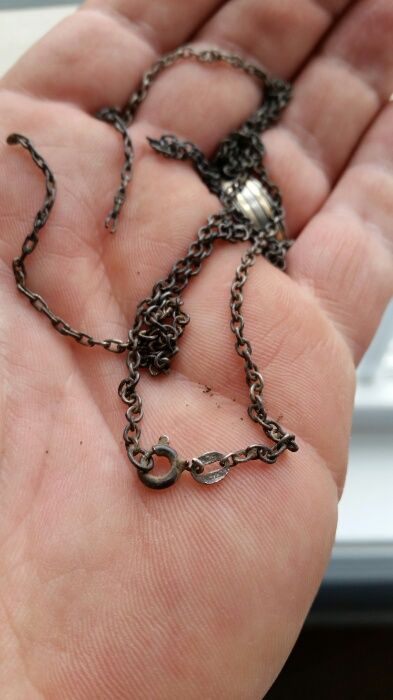 ---
RelicMedic, proud to be a member of Treasure Classifieds Forum since Nov 2014.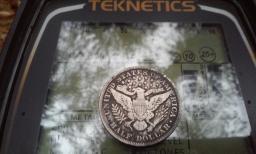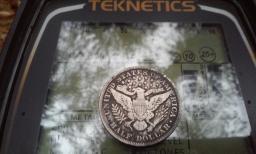 04-22-2016, 09:04 PM
Post:
#2
RE: Cellar hole produces silver
Soundhutre you had a great time. And for certain have some real nice keepers. 

 I really enjoy seeing those vintage Canadian coins. Great hunt Medic thank you for sharing 

---
Detecting is more than a hobby, it is a passion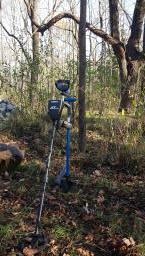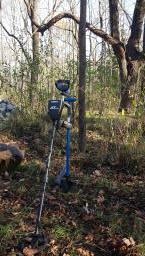 04-22-2016, 10:47 PM
Post:
#3
RE: Cellar hole produces silver
Glad you and your buddy were able to snag some goodies! The silver chain is my favorite. But I love me some coins! Best of luck when ya get out there next! Keep it up!
---
Zachbl92, proud to be a member of Treasure Classifieds Forum and detectorist since Nov 2015.
Garret At Pro(12x13, 8.5x11, 5x8, 4.5") Garret At Pinpointer, GG original headphones, Predator Piranha/Little Eagle T shovel, Lesche hand digger.
Button Count FTY: Lost count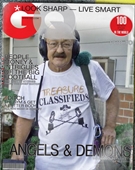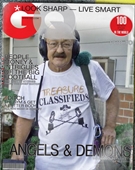 04-23-2016, 10:32 PM
Post:
#4
RE: Cellar hole produces silver
Astounding hunt for the both of you! I've never done a cellar hole but your results are making my mouth water! Love the chain and that 1917 CDN LC! Didn't even know they existed! WTG Relic!

Ed
---
MineLab SE Pro
w/11" Pro, 12x10 SEF, 8x6 SEF, Explorer 1000
Garrett AT PRO
, w/8.5x11, 5x8, Deteknix Wireless, RnB Recharge (2).
Delta 4000
, w/8" concentric, 13" Ultimate, 5x10 DD.
Garrett PP, & Pro Pointer AT
.
Leusch, Hori Digger (2), Sampson Ball Handle Shovel.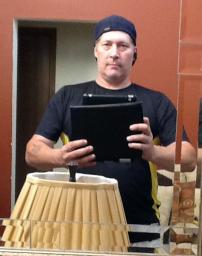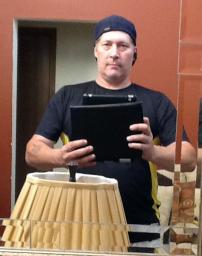 04-24-2016, 01:18 AM
Post:
#5
RE: Cellar hole produces silver
Nice digs Relic
love finding unique stuff like that silver band thing



---
MichiganRelicHunter, proud to be a digger since 1977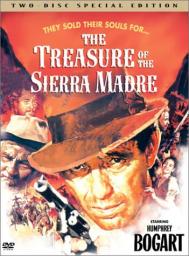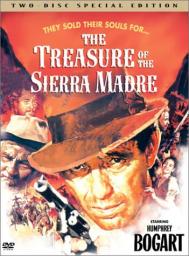 04-24-2016, 12:09 PM
Post:
#6
RE: Cellar hole produces silver
Killer, RM! I've found a few of the Canadian LC's here, and it always astounds me how in the hell they made their way here, as back then, transportation was obviously a lot more difficult. Amazing that I can find a Canadian coin (or ANY foreign coin/relic) thousands of miles from their home countries. We take traveling kinda for granted now, but traversing thousands, or even hundreds of miles, back around the turn of the 20th century was no easy feat.

Joe
---

User(s) browsing this thread: 1 Guest(s)