Class ring returned.



09-09-2015, 09:31 PM
Post:
#1
Class ring returned.
I took my newly acquired MXT with the 9.5 Eclipse coil to an older soccer field this past Sunday to get a acquainted with it. I ran with gain at preset, 0 disc with multitones. For the first hour I dug the usual clad and junk, but, I was digging everything that read above 4-6 on the VDI just to see what everything was reading and sounding like. On my last pass while headed to my car I got a nice repeatable tone, but bouncing VDI's, I almost walked away from it, but I thought, what the heck. I cut a 4" deep plug and stuck my pinpointer in the hole, at the bottom was the target. I pulled some dirt out and saw that nice glint of gold mixed in with the dirt, a sight we all love to see. I cleaned it enough to see that it was a small 10K class ring from the class of 1972. I decided to call it a day and head home to clean the ring to see if a name was on the inside. Cleaned her up with some water and a toothbrush and could see a name inscribed inside.
Now the detective work began, first place was Facebook, first name that popped up was a lady who lived about 100 miles from me. Only thing was, she hadn't been on Facebook since May, but, I left her a message anyway. I decided to take a look at her friend list to see if she had any friends where I lived that I might be able to contact. Low and behold, she had a friend who just happened to be my accountant
I also found what I thought was her daughter listed as well. I left a message with her daughter explaining the circumstance of why I was contacting her. Being it was a holiday, I'd have to wait until Tuesday to contact my accountant. Tuesday morning rolled around so I called her and sure enough she was my accountants sister in law and the name inside was her maiden name. She couldn't believe I had found her class ring and told me she would call her and give me her my phone number. All day went by and I was beginning to think she didn't care about it, so, I thought to myself, Oh well, I tried.
About noon the next day I get a message from her daughter letting me know that my accountant never called her, her daughter gave me her e-mail address so I could contact her directly.
I sent the e-mail and about 2 hours later she called me. She was absolutely flabbergasted that I had found her ring. Her husband to be was wearing the ring on his little finger while they were at the soccer field walking the dog and had lost it while playing with the dog. 40 years later I come along and find the blasted thing on the first day out with my MXT !!
She sent me her address and I have the ring boxed and ready to send out tomorrow. I tell you, you just never know what's going to pop out of the ground, but, being able to hear from the owner exactly what lead to the ring being lost was an extremely satisfying feeling. Thanks for reading.
---
Dan(NM), proud to be a member of Treasure Classifieds Forum since Mar 2015.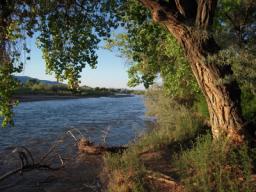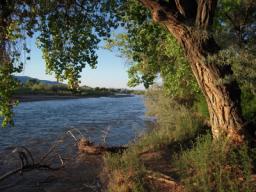 09-09-2015, 09:58 PM
Post:
#2
RE: Class ring returned.
Always like to hear those stories and commend you for returning it versus going for the gold. A shame the ring is damaged.
Capitan or Tor C?
---
Dusty, proud to be a member of Treasure Classifieds Forum since Aug 2013.


09-09-2015, 10:02 PM
Post:
#3
RE: Class ring returned.
I'm in Alamogordo, I have the rest of the ring, it broke when I tried to straighten it out

---
Dan(NM), proud to be a member of Treasure Classifieds Forum since Mar 2015.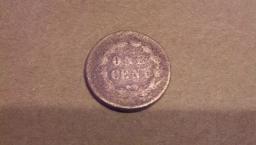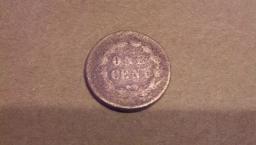 09-09-2015, 10:59 PM
Post:
#4
RE: Class ring returned.
That's awesome. Great story Dan.
---
PittsburghWill, proud to be a member of Treasure Classifieds Forum since Jul 2013.
"A little nonsense now and then is relished by the wisest men"  Willy Wonka

I've lived. Not always well, but long enough.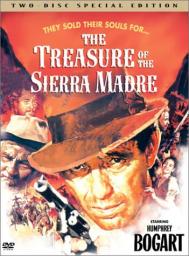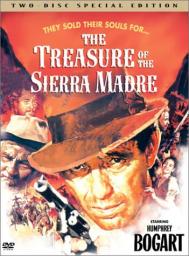 09-10-2015, 06:53 AM
Post:
#5
RE: Class ring returned.
Awesome story! Good looking piece, too

Thanks for representing the hobby in such a fantastic way

Joe
---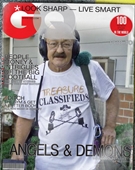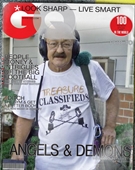 09-14-2015, 12:42 PM
Post:
#6
RE: Class ring returned.
Great story Dan!!! Makes our hobby a standout in everyone's eyes!!!!

ODF
---
MineLab SE Pro
w/11" Pro, 12x10 SEF, 8x6 SEF, Explorer 1000
Garrett AT PRO
, w/8.5x11, 5x8, Deteknix Wireless, RnB Recharge (2).
Delta 4000
, w/8" concentric, 13" Ultimate, 5x10 DD.
Garrett PP, & Pro Pointer AT
.
Leusch, Hori Digger (2), Sampson Ball Handle Shovel.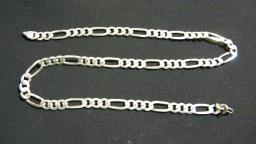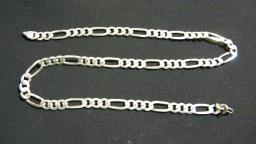 09-14-2015, 02:00 PM
Post:
#7
RE: Class ring returned.
Great find and return.
---
Have a Great Day!
Thank you,
CMan1

AT Pro XP Deus

User(s) browsing this thread: 1 Guest(s)