Cleaning coins/relics without using water?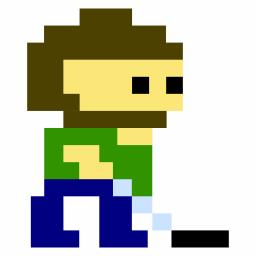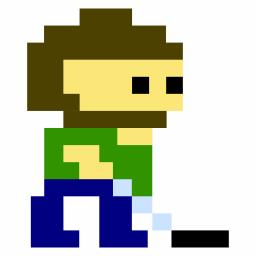 11-10-2015, 01:27 PM
Post:
#1
Cleaning coins/relics without using water?
So I'm big on trying to clean my finds. I do make sure the coins are not key dates because those I wouldn't want to mess up.

A problem I seem to have sometimes is that water and soap will do more harm than good as happened to me with a large cent I found the other day that started flaking after using water. (my bad). I also run into a problem on Indian heads where I can never seem to get all of the dirt off especially around raised points. What methods do you guys use that doesn't require water to remove the dirt off of coins and relics?
---
Detectors used: XP Deus ws4 11" coil, Minelab Sovereign GT


11-11-2015, 04:31 AM
Post:
#2
RE: Cleaning coins/relics without using water?
Dry toothbrush and then you can pick at it and rub with a wooden toothpick. Time consuming but it can look great when done with patience!!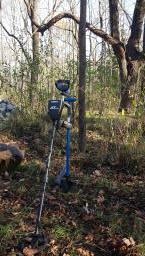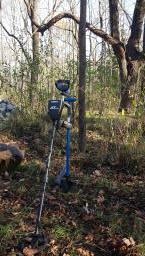 11-11-2015, 09:37 AM
Post:
#3
RE: Cleaning coins/relics without using water?
Congrats on the find digdug. I'm here because I had the same question haha. Thanks for the answer ron. 
Hh
---
Zachbl92, proud to be a member of Treasure Classifieds Forum and detectorist since Nov 2015.
Garret At Pro(12x13, 8.5x11, 5x8, 4.5") Garret At Pinpointer, GG original headphones, Predator Piranha/Little Eagle T shovel, Lesche hand digger.
Button Count FTY: Lost count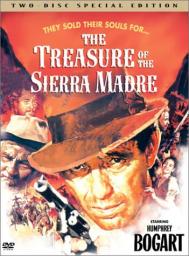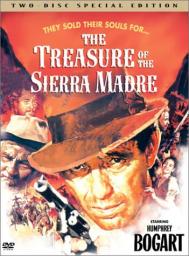 11-11-2015, 01:36 PM
Post:
#4
RE: Cleaning coins/relics without using water?
(This post was last modified: 11-11-2015 01:37 PM by NjNyDigger.)
This is a touchy subject, for several reasons...
First and foremost, as others said, you have to be careful the coin you're cleaning isn't a rare one, with any historical/monetary value.
Second, even if a coin has little value, there are many who prefer to keep their found coins in "as dug" condition, aside from a gentle warm water bath. They feel it is natural, and adds substance to the piece. Then there are others who would rather a coin with no value look good for display purposes. I would fall into the latter category, as I like to look at and enjoy my finds, as well as show them off to friends, family, etc.
Silver coins obviously clean up pretty well with just a water rinse, but coppers are the main problem, and probably what you're asking about.
A lot of guys use the toothpick method Ron described, others let the copper sit in an olive oil bath for a week or two to help loosen any dirt/crud which they can then more easily remove, and there's even a trick where you can put the copper in a bowl of heated hydrogen peroxide for 10 second intervals. The last method mentioned is VERY harsh on the coin however, and could remove big flakes of surface from the coin, so, you have to be extra careful when doing it. It's perfect though, for old coppers which are so encrusted you cannot make out any details on the piece.
It really comes down to the individual, if the coin has any type of value, the type of coin, and a few other factors. If you know you have a coin that isn't worth anything, just experiment, and see what works best for you

Joe
---


11-11-2015, 02:07 PM
Post:
#5
RE: Cleaning coins/relics without using water?
I have used Joe's method and it works good, but I don't clean everything. I only clean coins that I want to see the date and or more details.

The coin you talked about might have been ready to flake due to being in the wet ground for so long.
Many coins I find come apart after they are dug up - soil conditions can and do erode coins.
Well drained soils or arid region with little rain probably wont damage coins as much.

I also use a tumbler for cleaning clad, just separate copper pennies from nickles, dimes and quarters. If not then the copper will attach to the clad coins and they will look stained
---
Bigtony, member of Treasure Classifieds Forum since Jan 2015. Took some time off
but back now in 2018.


11-11-2015, 02:16 PM
Post:
#6
RE: Cleaning coins/relics without using water?
I'm with Joe on this. I tend to clean my finds and display the nicer stuff. Silver coins I try to get back to silver without giving it the HIGH POLISH look.
Copper coins-- not many come out of the ground that will hold their book value!! You might have some great detail but copper in the ground = environmental damage. In most cases I will give the copper a cleaning.
Heated Peroxide is a good way, soap and water, a little baking soda rub between the fingers and I have even used a dremel with a plastic bristle wheel and a brass wire wheel when they are really smooth and I am trying to pull any detail off a coin.
I am by no means a coin snob and probably even clean coins that people say I shouldn't. But I have been ultra careful with coins I have found and when evaluated they almost always have environmental damage from being in the dirt. Micro scratches when looked at under the loop, other ground damage etc.
Even the gold coins we found (non key date) that we did not touch in the field had these scratches and would probably only get bullion value if we tried to sell tehm to a collector. You might get more off ebay to the casual collector who just wants s a gold coin.
Since I do not sell anything, I prefer to have a nice display item/bragging rights/ego boost etc. If I do clean it maybe it will "tone" a little before I die and when my kids sell all this crap on ebay, they will get a few extra bucks!!

Right or Wrong: If you find it, you can do whatever the heck you want with it or to it!!
DISCLAIMER: This is only MY Opinion.


User(s) browsing this thread: 1 Guest(s)