*Club Area Guidelines*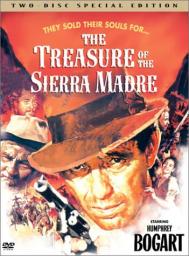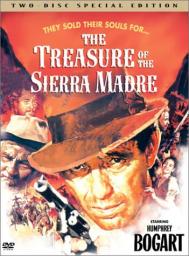 12-21-2014, 01:39 PM
Post:
#1
*Club Area Guidelines*
(This post was last modified: 12-21-2014 06:24 PM by NjNyDigger.)
This is a PRIVATE area, reserved specifically for metal detecting clubs and their respective members. Please take a few moments to familiarize yourself with our simple user guidelines...
1. As our website is advertiser/sponsor free, any form of marketing is not permitted on this forum. This includes, but is not limited to the following; advertorial links, paid sponsorships, banners, affiliate marketing, etc. While a member can certainly make mention of a vendor they use, or post an innocent link to a manufacturer, retailer or other such outlet, doing so repeatedly, or in a obviously spammy fashion is not allowed. It is up to the moderator to use personal judgement on this.
2. We consider ourselves a free, democratic community. As such, we do not break chops about foul language...to a point. We understand that most members of our hobby (like myself) are regular joe, salt-of-the-earth people. Therefore, we don't expect you to speak like priests. Communicate freely, as you're comfortable. However, extremely vulgar, unnecessary, out of context language that is casually and/or repeatedly tossed around will NOT be permitted. Remember, we do consider ourselves a family friendly forum. Further, always remember that anything that is put into words on any website, is available for all to view publicly online. So, again, do use common sense. Anything outside of an f-bomb or similar types of "salty language" will surely be removed.
3. All members of their respective club forum will report directly to their moderator, which will be listed prominently in the main categories, in respect to issues pertaining to YOUR specific club. If there are any issues, questions or concerns that need to be addressed for the MAIN Treasure Classifieds forum, members should contact myself, NjNyDigger (Joe Grasso), Owner/Administrator of this web property, or, Gilden (Gil) our Technical Support Superstar.
4. Regular Treasure Classifieds forum members will NOT be able to access any club area without first becoming a member, which must be done on a case by case basis. However, ALL club members have the ability to freely make use of any section of our forum. Aside from your club area, we encourage you to become familiar with, and make yourself at home in our general forum, too, as we reward our most active members with an array of assorted detecting gear, prizes & contests throughout the calendar year.
This website was started as a way to give something back to a hobby that has been so wonderful to me. I consider users family, and don't even like the word forum, I prefer community. Just like where you live, a community is only as strong as its weakest members. So, be kind, be considerate, and be of service to your fellow detectorist. Most importantly, HAVE FUN!!!
---

User(s) browsing this thread: 1 Guest(s)