cold weather



12-06-2017, 09:19 AM
Post:
#1
cold weather
being new to metal detecting I was wondering ,does cold weather affect detectors say 32 or below ? also are coil cover really necessary ? if thiese questions have been answered anywhere on here . please forgive still getting to know the site thanks
---
looking 62, proud to be a member of Treasure Classifieds Forum since Nov 2017.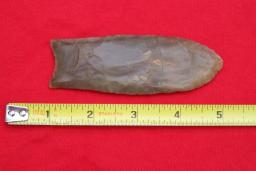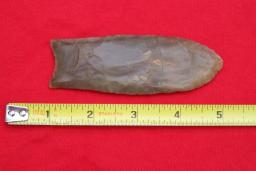 12-06-2017, 08:10 PM
Post:
#2
RE: cold weather
I have seen this or a similar question a number of times here and on other sites. You can just google your question and get all kinds of responses, without having to search through the archives. Some are very technical, others more practical. I have been out many times in cold weather, but I was more concerned for my own comfort and the difficulty of cold weather hunting than I was for the condition of my detector. Walking around for hours bundled up is not fun, nor is kneeling on cold hard ground. Wind chill makes muscles stiff and fingers and toes numb. And digging a plug in rock hard frozen ground is almost impossible. I also didn't like trying to find all my tools with bulky clothes on. So I tend to go with the practical rather than the technical in cold weather. I guess what I'm saying is that if I have to worry about the cold harming my detector, then it's too cold for me to be out anyway.
My biggest technical concern with cold weather was battery drain. I always carried spares so I could get good reliable performance. I know this didn't address your question fully, and I hope someone else with more electronic knowledge will step up for you. Just a few ramblings that you might find useful. Good luck if you venture out in the winter!
---
shadeseeker, proud to be a member of Treasure Classifieds Forum since Oct 2015.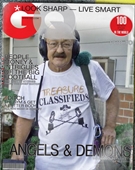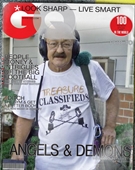 12-07-2017, 12:48 AM
Post:
#3
RE: cold weather
Detectors are basically specialized radios that send and receive signals. As such they are pretty tough in cold weather. As would a good walkie talkie or a transitor radio. And as Shade says, battery performance is about the only problem. I usually take my battery pack out during cold weather and keep it in the house, putting the battery cover back on, but keeping the detector in the truck strapped down with the seat belt in the rear jumpseat of my extended cab and covered with an old but dry bath towel. I do that to try and prevent any condensation that may occur. With a water proof machine the only way for water or condensate to get in would be the battery compartment. With non waterproof machines I used to take them in the house in real cold weather. But then you have the problem of condensate getting into the machine when you take it out in cold weather. Warm detector. Cold humid air. As far as the batteries are concerned, I keep my spares in my interior shirt pocket, to stay warm. That's worked well for me and I've been out in 24 F surface weather. Now the coil cover is something which makes me kind of disturbed as the coils should come with them. You shouldn't have to buy them extra. But, needless to say, I would be very careful detecting the way I do without a cover. For serious detectorists who are out in the woods and nature like I am, I'd rather see a $20 broken coil cover than a $200 broken coil. But if all you are going to do is grass in parks, staying away from bare ground and gravel, you may get away without a coil cover.

Hope this helps and Happy Hunting!

Ed
---
MineLab SE Pro
w/11" Pro, 12x10 SEF, 8x6 SEF, Explorer 1000
Garrett AT PRO
, w/8.5x11, 5x8, Deteknix Wireless, RnB Recharge (2).
Delta 4000
, w/8" concentric, 13" Ultimate, 5x10 DD.
Garrett PP, & Pro Pointer AT
.
Leusch, Hori Digger (2), Sampson Ball Handle Shovel.
12-07-2017, 04:00 PM
Post:
#4
RE: cold weather
I agree with previous replies. Only thing cold in my area is the water and with a wet suit it is not too bad.

---
updownup, proud to be a member of Treasure Classifieds Forum since Oct 2015.

User(s) browsing this thread: 1 Guest(s)