CTX Test in Heavy Contaminated Soil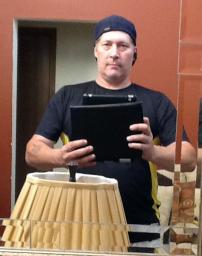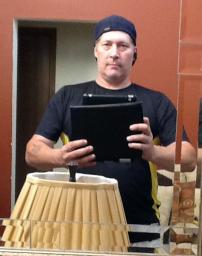 12-24-2014, 01:52 AM
Post:
#1
CTX Test in Heavy Contaminated Soil
50 degrees IN Michigan on Dec. 23rd!?
Took the CTX to the old VA Hospital site I've been diggin off and on for the last few yrs this eve for 1.5 hrs to test it on deep fringe targets reading in iron range both visually and tonally.
I wasn't looking for any "specific" target/s --- the entire objective of the hunt was to see what non-ferrous targets I could find at depths of 8 inches and beyond.
The soil is heavily contaminated with iron, alum. and garbage from the past 130 yrs as it had a morgue & receiving building at one time, a storage building, and 2 different houses at one point over the course of that time not to mention the bums throwing liquor bottle caps, beer caps, etc. all over plus everyday joes/kids tossing whatever they feel like onto the grounds (approx. 2 acres)
Every one of these targets was 8 inches to 10 inches deep and did not read anywhere near like you would expect them to - both visually nor tonal wise.
In fact - to my surprise - every one of these targets read as iron VID and TID almost exclusively,
even the target trace feature did no good - it was splatter pattern all over the screen,
the only reason I dug any of these targets is because as I swept the coil - if I got a hit with even the slightest non ferrous chirp to start with - I stopped to investigate and IF I could get the target to hit with even just a blip of a good tone in any direction whatsoever - I then dug to see what it was.
Again - these are targets that read as complete junk/iron, constant grunting, splattered target trace, no repeatable tone at all, DEFINITELY not solid and #s in the 25/30 range that most guys would immediately write it off as iron/junk without any hesitation (mainly based on SOUND) I'm talkin here.
But - as I said - if there was even the slightest bit of a chirp in any direction that was not iron tone - I then dug and that's what each one of the these targets did/how they acted.
Anything even remotely worth digging at this site is very deep and heavily masked by tons of garbage & iron --- this is definitely one of the worst sites I've ever worked and a serious eye opener as to just how bad the depth relative to iron reading both VID and TID can be as well as targets being masked by junk can be too (and I've worked some doozies over the yrs) = believe me!
P.S.
not shown are 2 bottle caps, a pulltab, a tiny chunk of cut up brass, and an aluminum nail all found at the same depth ranges and all sounding/reading like iron too.
---
MichiganRelicHunter, proud to be a digger since 1977
12-24-2014, 10:17 AM
Post:
#2
RE: CTX Test in Heavy Contaminated Soil
(This post was last modified: 12-24-2014 10:26 AM by IndianaBones.)
Nice group of finds MRH, i realy like the button.
and always nice to pull a merc.
i use the Etrac, but i too will dig a lot of targets that ID as trash.
and made a few decent finds i may not have gotten because of it .

Bones ...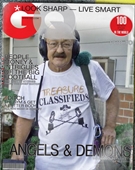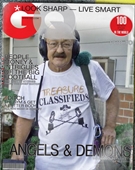 12-24-2014, 11:48 AM
Post:
#3
RE: CTX Test in Heavy Contaminated Soil
Good investigation Wayne.
I see you turned up a Merc and a Wheat by the "chirp". On the SE I will do that same thing but I really cross sweep it a lot and sometimes change settings and do it again before I decide to dig. I do dig a lot of nails and bolts and bits and pieces of copper pipe and fittings. (And Doorknobs) I notice that you found a lot of brass and copper. They are always foolers. You were in AM I suspect. I do AM from time to time when the nulling isn't too bad. I feel for ya on sites like that. You can get really depressed digging trash all day. Especially one with a history like you have there. But you pulled a silver and a Wheat so you at least got on the board for the day. I go some days without anything but a few clads and a ton of trash. Detecting is like the insurance business. If you know you can sell 2 out of ten people a day, then you start talking to 20 people a day to up your sales. So getting out and covering ground combined with experience and some research pays off. That goes for digging iffy targets as well. I just got a Sampson ball handle (aka: Ed's cane)

so I'm going to be upping my digging time and quantity.
I hope you get more time to hunt this winter. I'm home bound with Christmas stuff today. Maybe Friday and Saturday I'll get out again and lift your spirits!!!
Ed
---
MineLab SE Pro
w/11" Pro, 12x10 SEF, 8x6 SEF, Explorer 1000
Garrett AT PRO
, w/8.5x11, 5x8, Deteknix Wireless, RnB Recharge (2).
Delta 4000
, w/8" concentric, 13" Ultimate, 5x10 DD.
Garrett PP, & Pro Pointer AT
.
Leusch, Hori Digger (2), Sampson Ball Handle Shovel.

User(s) browsing this thread: 1 Guest(s)