Detecting in Germany



08-12-2015, 06:55 PM
Post:
#1
Detecting in Germany
Happy Hunting. But be smart about it.I go there every year and almost always meet Americans (and Germans) Detecting in Fields, the woods and around Castles. Most of them never ask any one for permission. Usual response is - I never had a problem eventually ,you will have a problem and worst case have your Machine confiscated,. Farmers get real pissed if you dig around in seeded Fields. ALL land belongs to some body. Plus a lot of states have what's called a Treasure shelf(schatzregal) which means By Law if you for example find a old Roman coin you must leave it ,Protect it and notify the Historic society. Most people would now say, why tell any one (exactly) . I Am just stating the Law. There are many. For example It is unlawful to Hunt for WW2 Ammo. Not to Ruin your well deserved vacation. Here s how to do it.Most Farmers also own a Gasthaus (Bar). Go there, have a Beer and maybe a bockwurst    introduce your self  have a chat ,tell him or her about your Hobby and they will most likely tell you where you can Hunt. Last year one Farmer ask me to check out a corner of his field where he thought his grandpa filled in a hole with 2 Flier Bombs. Lord and behold, we found them. Make it short ,he was a happy men .Go to any city hall Building department. They have a map of all the land the own and they will tell you where you can go and Hunt. They may even ask you to find something for them. Like old power lines etc. Some people will come and ask what you are doing. Don't be a smock, thy are just curious and interested. I have been ask to find some lost Jewelry in there Backyard. This is how you get invited to a BBQ and meet others that may tell you where to Hunt.  Enough said,  just follow some simple rules like most of you do .and you will have a good time. Happy hunting
---
winfried Veith, proud to be a member of Treasure Classifieds Forum since Aug 2015.


08-12-2015, 11:02 PM
Post:
#2
RE: Detecting in Germany
Hello winfried Veith, you make very good points.

My wife would never leave the USA - so I can only read about the finds and enjoy what others like you are finding.
Good hunting!
---
Bigtony, member of Treasure Classifieds Forum since Jan 2015.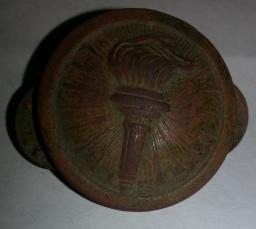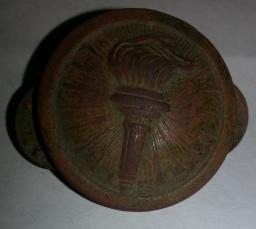 08-13-2015, 09:15 AM
Post:
#3
RE: Detecting in Germany
I'll admit I'm jealous you got to detect over there.
---
I have 3 best friends. Their names are Ace 350 , AT Pro ,  and a Fisher F 75 but I like people too.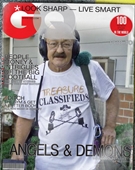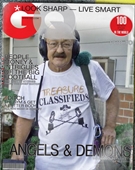 08-16-2015, 07:40 PM
Post:
#4
RE: Detecting in Germany
Welcome to the forum from NE Ohio! Been down there in FL many times during the Winter. Jacksonville and Ft.Lauderdale. Last time I was down there for Christmas it went down to 21F!

Just my luck I guess. Looking forward to seeing your finds!
ODF
---
MineLab SE Pro
w/11" Pro, 12x10 SEF, 8x6 SEF, Explorer 1000
Garrett AT PRO
, w/8.5x11, 5x8, Deteknix Wireless, RnB Recharge (2).
Delta 4000
, w/8" concentric, 13" Ultimate, 5x10 DD.
Garrett PP, & Pro Pointer AT
.
Leusch, Hori Digger (2), Sampson Ball Handle Shovel.


09-23-2015, 07:31 AM
Post:
#5
RE: Detecting in Germany
I have a lot of family in Germany.  Used to go there a few times a year, but that was before I started detecting.  I did inquire about metal detecting there and was told it was either not allowed, or very difficult to get permission.  Thank you for this information, its made me think about making another trip over with my machine this time.  I don't think I would have any problem finding permissions, and the family lives mostly in farm country.  Fortunately they were far up North, almost into Denmark, so only 2 bombs dropped there during the war, and most of the homes in the town date from the 1600's or earlier (brick lasts a long time).  Oh, I am so thinking about this right now!!!!
---
Detecting Diva, proud to be a member of Treasure Classifieds Forum since Sep 2015.

User(s) browsing this thread: 1 Guest(s)