Digging Strategy?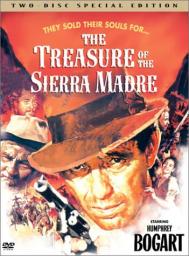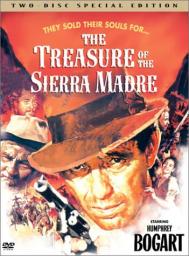 06-28-2014, 01:41 PM
Post:
#1
Digging Strategy?
(This post was last modified: 06-28-2014 01:43 PM by NjNyDigger.)
Guys, curious as to how others approach their hunting. There are many strategies we can use; gridding, cherry picking, digging it all, digging everything above iron, working in all metal, discriminate, hunting open areas, hunting off-the-beaten-path spots, etc., etc., etc. I'll kick start it...
I hunt with my Safari exclusively in all metal. I like to hear everything in the ground - the good, the bad & the ugly. I can count on one hand the times I've hunted in discriminate. Reserved only for the trashiest of trashiest of spots.
As I've mentioned numerous times already, I'm a cherry picker going after the high conductors. Unless it's a very old site, free of modern trash, I generally prefer to dig signals that are a minimum of 5+ inches. Here in NJ, that's a pretty good starting strata of where the older coins start popping up. Anything shallower is clad 95% of the time. Now, I will & do dig some shallower targets if the dirt is very compact (less sinkage), if I'm near a tree or the soil is quite rooty (roots prevent coins from sinking far), or if a shallow target simply has 'that tone', the one that sounds mighty good. In general though, I'm mostly digging deep high tones.
I'm not a gridder. My strategy is to roam around freely, looking for 'hot spots'. If I start finding wheats, a silver or two, buffs, Indians, or, even just indicators (objects from the era of old coins I'm looking for) like makeup compacts, bullets, etc., I will then slow down to a crawl and investigate every signal I get from that general area. If nothing else is coming up, I start roaming outward again, and repeat the process as needed.
Some of my favorite spots to hunt are hills/slopes & around very old trees.
Here's a tip: I've trained myself to be aware over there years, when driving somewhere new, to look for open areas with old, big trees WITH THE ROOTS SHOWING (no fill dirt). So, I occasionally try and take different routes to work, to the mall or whatever. I've run into more little picnic groves, small parks & lots to shake a stick at, by doing this. Just be aware. If I pass a good looking spot, I'll break out my phone and jot the intersection down in the notes section. I found a killer spot last year this exact way, and wound up finding a seated dime, a seated quarter, an Italian lire, and numerous other stuff over the course of a few hunts

Joe
---
06-28-2014, 02:36 PM
Post:
#2
RE: Digging Strategy?
Very interesting, i am kind of a roamer myself. i now have a couple good hunting spots that i may not have discovered if i had stuck to a path or grid.
i will bounce between these holes giving each one a few days break and thus far each return has yielded more great finds. i will swing my way from spot to spot as they are not too far from one another, within a couple mile radius. and in doing so have discovered some other good hunting spots. i have marked my best locations to return to, i will hunt them for a day or two, then wander a bit more in search of another good spot, if i dont get a good hit in a day or two that keeps me digging, i will make my rounds back to these spots where i know i will dig some goodies. just to feel the rush, then ill wander some more ... even though sunny Florida is really nothing but a big swampy mucky mess under your feet. i have actually been finding almost all of my colonial and civil war era finds in 6 to 8 inches, as you said about the roots, i wonder if this is due to the heavy rooted area i dig. i cannot explain this, and the area is not farmed or has not been since the beer can was invented, so it has not been turned, but i find beer cans and pop tops 10 inches deep under colonial era artefacts ... kinda frustrating ill dig up a button or something old, sweep the hole again get a deeper signal, dig it and pull up a can ... 

Colonial era Budweiser ...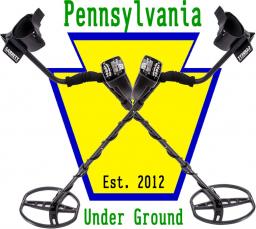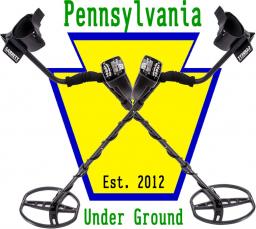 06-28-2014, 06:51 PM
Post:
#3
RE: Digging Strategy?
(This post was last modified: 06-28-2014 06:52 PM by PAunderground.)
Well joe, as a coin hunter I can't really say I do much different from you. I run my detector wide open no discrimination. Sensitivity usually cranked all the way up unless there is a lot of interference. I roam around also till I start getting good targets then I half-ass grid little sections of it off and slow down. Like you, I dig deep high tones until they run out
---
PAunderground, proud to be a member of Treasure Classifieds Forum since Mar 2014.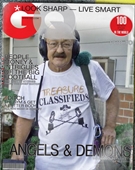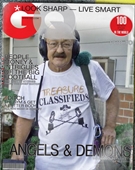 06-28-2014, 11:50 PM
Post:
#4
RE: Digging Strategy?
About the same here Joe. I tried imaginary gridding but my right leg always seems to have a little longer reach and I end up in a gridded 15 degree arc in 100'. I have the string lines and could get "anal" category to grid out an area, but I don't have an honorary degree in that yet so I don't bother. And then if the grass was mowed, I can't see where I was by my track and I end up "free roaming". Kinda like a those new, healthy for you, kind of chickens.

I do like trees. I often use them as a reference in my track pace and hunt journal before I leave. As far as the machine is concerned, I run wide open with iron mask about half in the real old trashy park areas but not in the trails or open areas in the woods. I still dig a lot of iron and nails. Today I got a long ago rusted 8 inch deep railroad spike 1 foot next to a tree 1/4 mile from the old rail line. A sign maybe? I think about those things.

But unless I have visual reference points I'm a wanderer and the same as you are. If I find specific targets like wheats, for example, I'll cover that area every which way but loose with the machine. In some instances, I've dug up whole areas, piece by piece within a 4 x 4 foot space, but being that I'm an aficionado in the grass business with the soccer job, except for a couple of slit marks here and there, I leave the place looking pretty good. And gave them a free aeration job as well.
---
MineLab SE Pro
w/11" Pro, 12x10 SEF, 8x6 SEF, Explorer 1000
Garrett AT PRO
, w/8.5x11, 5x8, Deteknix Wireless, RnB Recharge (2).
Delta 4000
, w/8" concentric, 13" Ultimate, 5x10 DD.
Garrett PP, & Pro Pointer AT
.
Leusch, Hori Digger (2), Sampson Ball Handle Shovel.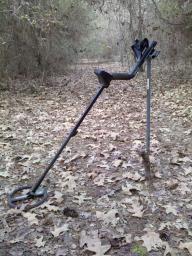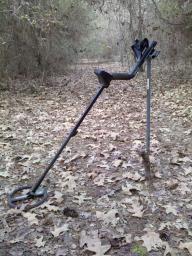 06-29-2014, 09:46 PM
Post:
#5
RE: Digging Strategy?
(This post was last modified: 06-29-2014 09:50 PM by Slowdown.)
My take on the advantages/disadvantages of the roaming approach or a grid, mostly depend on the size of your hunting area and the amount if time you have to spend on hunting your spot. As an example lets say that your working a field that's size along with your swing speed, will allow you to cover say 10% of the field per hour.
Now with the roaming method you will just get out there and walk, without overlapping your swings(at the start of the hunt you wont overlap anyway) and in one hour you will have successfully have covered the full 10%.
On the other hand, the grid search approach is to walk a girded out pattern and overlap swings by 50%(optimal but can overlap less). So by doing a grid at the end of your one hour you would have only(yet thoroughly) covered 5% of you hunting area(or if you only overlapped you swing by say 25% you would have covered 7.5% of the site).
The results are, if your just going to be hunting a
short time
the random walk will get your coil over more surface area and probably produce more finds, that is only until you cover more than half the field, after more the half has been searched and as the time you have spent hunting increases, then your roaming will get less and less productive, the reason is, when you started out you were hunting at the full 10% per hour speed and everything was good, but as you randomly cross over ground that you have previously covered, the rate of covering new un-hunted ground decreases. Eventually you will start going over the same unproductive area 3 or 4 or more times, at that point the roaming method is no longer efficient and overlapping grid would have been a better approach.
So really it comes down top how long your going to be able to work a site, so if its just a one time hunting opportunity, I would go with just using a "gut feeling" walk, looking for the "hot spots", but if you have full access to a sure to be unchanging spot grid that baby out...there is actually a little longer write up about this here
http://www.hunterdepot.com/tips/random-walk-vs-grid/
it goes in to the math of it a bit more and different kind of grid
(full disclosure..that is my site- I am new here and I don't know it posting links to outside sites is a "No No" I didn't see anything in the rules about it, but if it is please accept my apologies and mods please delete.)
Slowdown
---
Wrote a
note said be back in a minute
. Bought a boat and I sailed off in it. Don't think anybody gonna miss me anyway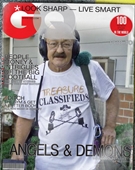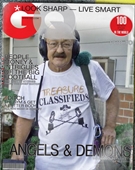 06-29-2014, 10:03 PM
Post:
#6
RE: Digging Strategy?
(This post was last modified: 06-29-2014 10:05 PM by Ohio Dirt Fisher.)
No Slowdown, posting helpful and insightful sites is AOK! Our site here is for the newbie and the semi pro detectorist. We are all here to help and make our hunts as productive as possible. We all pretty much live outside the domains of other members and even those that do live close hunt as a team or a party. All for one, one for all.

I've recognized the math of that type of search before and with the web site you kindly offer. Trouble is ground conditions vary seasonally, some machines can pick it up in one direction but not another, and gridding really only works when you "double back" and then "Cross at 90" with the next grid. So effectively, in order to cover a spot, you have to take your sweep dimension and cover it from 4 directions. So a sweep of 4 feet with an 8x6 coil, for example, takes 6 sweeps long or 24 sweeps total for each direction in a 4 x 4 foot area.

I free roam best guess areas to start. But when I start to hit good targets, I visually mark out by walking pace 10 x 10 or 20 x 20 foot squares and repeat the process from all four directions. That way I know I've covered it. Good reference btw.

Ed
---
MineLab SE Pro
w/11" Pro, 12x10 SEF, 8x6 SEF, Explorer 1000
Garrett AT PRO
, w/8.5x11, 5x8, Deteknix Wireless, RnB Recharge (2).
Delta 4000
, w/8" concentric, 13" Ultimate, 5x10 DD.
Garrett PP, & Pro Pointer AT
.
Leusch, Hori Digger (2), Sampson Ball Handle Shovel.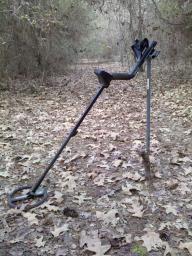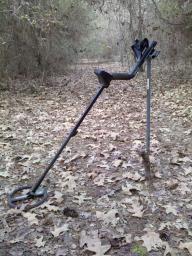 06-29-2014, 10:49 PM
Post:
#7
RE: Digging Strategy?
(This post was last modified: 06-29-2014 10:50 PM by Slowdown.)
Yes sir, Dirt Fisher I totally agree, the most optimal and productive search is a thorough grid search, worked just like you describe, in say a North to South direction then following up in the same section in an East to West direction. (actually I probably need to go back and edit the full article to say as much) That type of grid accompanied with a generous overlap will always produce well.
My original post was not to intended to say that a random walk was superior to a well thought out and executed grid, because its not, the grid will always win, however if say your working a construction site that will be gone tomorrow or traveling and know you will not be able to return to completely hunt a large site, then I personally am going to "roam" as much of the ground that I can, as opposed to girding out just one corner
---
Wrote a
note said be back in a minute
. Bought a boat and I sailed off in it. Don't think anybody gonna miss me anyway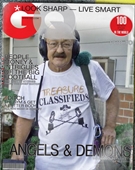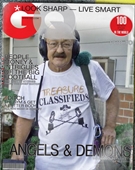 06-29-2014, 10:59 PM
Post:
#8
RE: Digging Strategy?
Slowdown, I agree about the time component but for the sake of brevity, shortened it a bit. Quote me if you like! Treasure Classifieds will suffice.
---
MineLab SE Pro
w/11" Pro, 12x10 SEF, 8x6 SEF, Explorer 1000
Garrett AT PRO
, w/8.5x11, 5x8, Deteknix Wireless, RnB Recharge (2).
Delta 4000
, w/8" concentric, 13" Ultimate, 5x10 DD.
Garrett PP, & Pro Pointer AT
.
Leusch, Hori Digger (2), Sampson Ball Handle Shovel.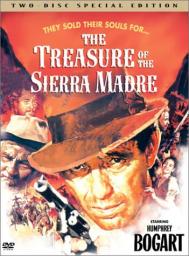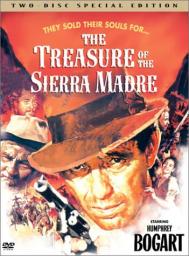 06-30-2014, 06:51 AM
Post:
#9
RE: Digging Strategy?
(This post was last modified: 06-30-2014 06:54 AM by NjNyDigger.)
Slowdown, as Ohio Dirt Fisher, mentioned, posting an occasional link is perfectly acceptable

As long as you're a valued member of our community, any external information that can be shared is a plus for our members. I invited you over based on the excellent write-up's on your site, and didn't have a chance to give you a 'shout out' yet, so, your link should suffice

Yes, I agree 110%, that only TRUE way to get most of the keepers at a site
over the long haul
, is by gridding. And even then, it is next to impossible to clear out a spot. Full coverage from every direction (N,S,E & W) is optimal. Obviously, if one has a killer site that is producing great finds consistently, a grid will help ensure very little is missed. However...
Short or long haul, it's been my experience over the years that, from a coin hunters perspective, as I mentioned above, most of the older coins in the majority of spots are spread out into little pockets or 'hot spots'. Meaning, one might get a few wheats & a merc or two in one general area, and then nothing. Maybe 40 feet away, you'll hit another of these little areas, etc., etc. Because of this...
Methinks it is almost always better to meander around looking for the hot spots, first. Take all of the easier, 'no brainer' signals out,
and then go back and work it in a tighter fashion
. Why? Couple of scenarios as examples...
If you're hunting with another detectorist (a gridder) in the same area, he/she will likely stumble upon a hot spot sooner or later. Once that happens, they will then go into grid mode, and work that area extremely finely for a while. Usually (most of the time), there's only a few high conductors (coins) per hot spot, the rest is junk. While the gridder is wasting away time digging it all in that one little hot spot, I can bounce around and clear out 3 or 4 of these pockets while he/she is still working on the original one. Additionally...
There is a LOT of competition in our hobby nowadays. I've been to parks where it's common to see a few other hunters in a single day. Time is of the essence. One needs to work quick to find those precious few coins before the competition does. Working the hot spots ensures you'll get most of the easy, 'good stuff' fast, which is key. We can then go back and work on those iffy, borderline, whisper signals that other hunters won't hear or won't care about, due to lack of experience. But, get the fairly obvious stuff first! A
BIG
component of this hobby is T-I-M-E; Competition can hunt a place before you, a site might be off limits soon (redevelopment, foliage overgrowth, etc.). So, the gridding approach isn't always the best strategy. However...
If one ISN'T playing with time or competition, gridding is the most sensible approach to take to effectively clear a site of most finds

Joe
---

User(s) browsing this thread: 1 Guest(s)