Discovery Treasure Baron Metal Detectors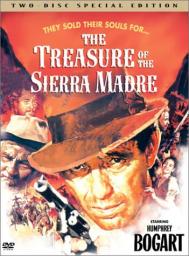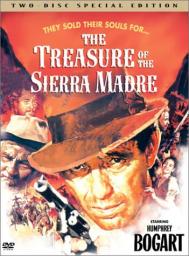 07-14-2016, 10:55 AM
Post:
#11
RE: Discovery Treasure Baron Metal Detectors
I've heard about those TB's over the years. They were supposed to be legendary, in their time, and still have a big cult following.
Sven, here's a question...
With all of the computer technology we have now, with all of the capability we have to cheaply produce parts via 3D printers, with the easy availability of things like circuit boards, inexpensive tools from China, etc., why can't someone theoretically go into their garage and custom create a detector to their own satisfaction? What's really stopping them? Is it the software driving the performance? Even that can be outsourced to some genius coder kid, I'm certain. Look at guy's like Troy Galloway, George Payne, Eric Foster, and the many others who've successfully built small runs of fantastic detectors, basically out of their wood shop's.
It's already being done now by countries like China. From what I've heard, their T2 & F75 knockoff's are pretty damn good for the money. Who's that foreign fella on Nasa's that always tests those cheap machines? Ziggy, maybe? I believe he's showcased some of them.
I think in 10 or 20 years time, this is where things are headed. Maybe, instead of doing it on our own, we can go direct to the manufacturers and put together our wish list detectors.
Since you follow a lot of those sites, I know there are several places online that offer kits, where someone can build their own machines. From what I've seen, some of them get monster depth, and are very capable. Of course, once you start getting into VDI screens and things of that nature, it probably falls out of the DYI area, which is why the big manufacturers will always be around.
But I think it's interesting where the hardware part of hobby has the potential

P.S. - On the P.I. machine you use, the one built from a kit, what's a realistic depth on something like a dime sized target?
Joe
---
07-14-2016, 07:33 PM
Post:
#12
RE: Discovery Treasure Baron Metal Detectors
Well those guys are not your ordinary back yard tinkers. There are the electronics engineers of the the big detector companies in the past.
George Payne probably along with Dave Johnson detector circuits designs exist in most VLF detectors today in one form or another.
Eric Foster is the father of the PI detectors, his last designs were incorporated in the White's TDI.
Troy G. worked as an electronics engineer for the military.
These guys have the brains and intelligence to design that detector(s).
The average person without electronics experience couldn't design a detector.
Most could not even assemble a kit. Even a so electronics tech who as no knowledge of how a detector works might find it difficult to complete a working detector from a kit. I am going to venture in saying about 50-60%+ who attempt building a detector from a kit fail. Highest failure rate are those attempting to build a VLF detector. Success rate is better by those who attempt building a PI from a kit. One of the easiest is the Surfmaster PI, perfect for the first timer. If you can't build a working unit, then that person should not attempt building another. Geotech Forums is the #1 place on the web for any person thinking about building a detector be it a very simple PI, VLF to the very advanced with target ID. Join and read if you get the urge to build.
[url=http://www.geotech1.com/cgi-bin/pages/common/index.pl?page=main&file=main.dat]http://www.geotech1.com/cgi-bin/pages/common/index.pl?page=main&file=main.dat
[/url]
It has been said if the big manufacturers could lure a young  hot shot electronics engineer(s) out of school who new digital coding could possibly develop a super duper detector. The biggest problem is money, those hot shot kids are usually snapped  up by the Silicon Valley companies who pay 10 times what a detector company would for salary. Yeah, too bad there are no young minds working as engineers at the detector companies.  Most of the engineers are all old foggies now, retied, deceased and or moved on to other things. I know one big name detector company is looking to hire someone with extensive digital coding skills
to join the team designing a ......
I do offer my Mirage PI as a kit when someone inquires. As for depth on a dime,
its not relevant as it was not designed as a general purpose machine. It was designed for finding small, large gold rings and jewelry items. Not for silver, clad coins. So there are trade offs, if you want the gold, you give up depth to silver, copper, clad coins..... A general purpose PI falls in the middle which only trumps a VLF in highly mineralized soils. My PI is a niche machine. I will say on a 14kt old wedding band I calibrate my PI with a 7" coil to pick it up at 12", the 8.5" coil is around 13-14".  The 10.5" coil fares only a bit deeper than the 8.5, just covers a larger area faster. Think it was Eric Foster who said coin sized targets reach max depth with a 11-12" coil.
http://www.tekneticst2.com/tekfiles/dave...erview.htm
Below is a post George Payne made on another forum a few years ago in response to a question about which Compass models he designed.
I designed the Coin Scanner Pro and Coin Scanner Jr while working for Compass in 1991/92. The Coin Scanner Pro was based on the Big Bud detector that I had designed for Teknetics. The circuit designs were very similar. The main difference between the two designs was the discrimination range. The Big Bud stopped at salt water / foil discrimination. However, the Coin Scanner discrimination range went way down into the ferrous quadrant. The Target ID circuits were for practical purposes identical. Also, both of these designs were (very) simplified versions of the Teknetics Mark 1.

George Payne
http://www.whiteriverprep.com/vintage/bh...ntage.html
http://www.dankowskidetectors.com/discus...3649,33649
There has been talk about a new Mini Mark 1, smaller advanced version of the Teknetics Mark 1. George Payne said there a many improvements to the circuitry that would rival todays detectors. The project was spear headed by another, not sure if the project moved from the project board. Think George is about 71 years old these days, think he took up another sport.
---
Nokta Impact, Deteknix Quest Pro,Teknetics Mark 1
Self built Mirage PI's --- they work great!!
Free Vintage Metal Detector Catalog Downloads, Tips, Mods
http://www.treasurelinx.com/home1.html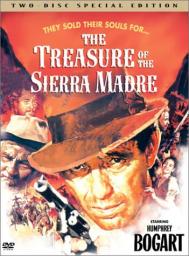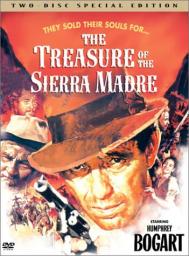 07-14-2016, 08:35 PM
Post:
#13
RE: Discovery Treasure Baron Metal Detectors
Sven, I'm with you on hiring the best. It needs to be done in this industry, and it's not. The fact is, there are 14 and 15 year old kids out there who can bypass the security systems of major banks, stock markets, even the government. They are hackers, coders, web engineers, etc. If a manufacturer could get, and harness, this type of mind for the purposes of programming the software for a detector, watch out!
As I always say though, advancements in this hobby come extremely slow, and incrementally...by design. If they give away too much too fast, they back themselves into a corner, and have nowhere to go. If for instance, they were to magically produce an FBS detector tomorrow, capable of achieving an extra 3" in depth (with the same i.d. abilities as now), they would never release it. Much better, and fiscally rewarding, to release THREE separate detectors, over time, with each capable of achieving an extra 1" in depth

As for kits, I have indeed toyed with the thought of putting one together, but after thinking it through further (and coming to my senses), I usually forget about it. Though, I do believe that's closely the future we are heading towards. Imagine being able to custom design your detector online, along with your specific needed functions, similar to a salad bar or something. Create your own. Not as wild as we may think. If I told someone 10 years ago that they could import a sketch into a printer, and it would then create a 3D version of that sketch in minutes, they would've laughed. Look at Moore's Law, and how quick technology is progressing.
Take something like the Deus, where one can dial in the exact frequency they wish to run on, the smaller control housing which can be removed, etc. Wild. But I agree with you, the detector companies need to go back to the drawing board, and start thinking outside the box.
I've never used one, but I know a few who have, and what the creative team who designed the Deus came up with was nothing short of astounding. We need a few new models produced like that every year, and then things will get interesting. But it seems like the great, phenomenal machines tend to happen every 5 to 8 years. Minelabs, Fisher F75's, Deus', and so forth.
I had an interesting conversation with Gary Storm, this afternoon. He told me they stopped manufacturing the Headhunter PI's due to poor demand. Yet, from everything I heard, they were fantastic units. To me, they were innovative, got great depth, and were among the most affordable PI's on the market. Wonder what happened? Only thing I can think of is...
Sometimes the hardcore in this hobby expect the world, but, in reality, there's only a very small segment of this pastime that are true fanatics. And this is a niche hobby to begin with. So, guess they need to focus more on the mass market customers, the one's who maybe like to grab a detector once a month or something, to while away time, or get some exercise. As much as us diehards spend on top-of-the-line gear, I'm sure the manufacturers have made a LOT more selling the Ace's and Bounty Hunter's. They gotta go where the real profit is.
Joe
---
07-14-2016, 10:40 PM
Post:
#14
RE: Discovery Treasure Baron Metal Detectors
Think that is what G. Payne had in mind, build the detector you wanted.
You had the base Baron and you would order the various modules you wanted to add the options you wanted and plug them in.
This maybe of interest
http://compass-metal-detector-forum.5481...82666.html
George Payne on the Treasure Baron & Teknetic
As many have observed the Baron with an installed CoinTrax module is just that. All the original Baron features are still present. I designed the CoinTrax module several years ago. As I recall most all of the features are spelled out in the available documentation. However, the GoldTrax module has several undocumented features.
The BH coils that were build by Teknetics in the 1980's will work fine on the Mark I. However, the newer BH coils may not work as well or not at all. One of the best coils ever made by Teknetics was the thin 10 inch coil. It's only about 3/8 inch thick and is white in color
The 9000 and 8500 series were also fine detectors. But they have limit depth. Here in Oregon the mineralized ground will limit the detection depth for a 9000/8500 to about 4 or 5 inches. The Mark will do better than that. In low mineralized ground the difference is even more. I used to take a (modified) Mark I with me when I went on trips. In Mississippi, where I grew up, I was amazed at how well the Mark performed. I also perferred the Mark's Target ID over the 9000/8500. The Mark's single sweep ID accuracy reading is far superior to the 9000/8500.
A Baron with a CoinTrax module installed can not be used with any other "front installed" module. The CoinTrax module becomes the actual detector. As you observed all the components not needed are removed from the main board. However modules can still be installed in the back. Deep Hunter and battery recharge for example. Discovery will discontinue making modules in the future. If you are interested in any module you might consider contacting the factory as soon as possible.
The Mark I is really a 1 and 2 filter detector. The circuit automatically measures the ground mineral magnitude and decides which filter to use. If for example you make an "air test" on a target it will always use the 1 filter mode. However, as soon lower the loop to the ground it switches to 2 filters automatically. It will continually switch between the two based upon the ground mineral strength.
A analog signal can be converted into digital form for processing using "digital signal processing" or DSP for short. The DSP term is a very general and broad discription for manipulating analog signals digitally. In many cases using a DSP approach will cut parts count and cost but add little to actual performance. This is not to say that using DSP is no better than using conventional analog circuitry. Here is an example. It is possible to design analog filters in a digital format using what is called IIR filtering. There is a direct correlation between these two approaches. If we were to stop here the clear winner would be the analog circuit because it's generally cheaper. However, there is a lot more to "going digital" than designing analog filters in an IIR digital format. There are many other types of data manipulation that can be done digitally that can not be done in the analog world. For example, implementing a FIR filter is easy using DSP but for all practical purposes, impossible in the analog world. Here is now I look at the advantages of using DSP. There is a certain amount of analog circuitry required in all metal detectors. The Oscillator,front-end and audio circuits are analog. Additional circuitry is required to change the analog target signals into digital for processing. Once the input signals are within the microchip the degree of filtering, processing or anything else you want to do is only limited by the amount of available chip memory and the designers skill. It's really quite amazing what can be done. Before you can answer the question about which is best you must know more about what how the designer is using DSP inside the microchip. That may come down to how much you trust the manufacture and their engineering crew.
Anytime you add discrimination you might block (reject) targets that you may want. For example, assume you adjust the discrimination so that a target is not rejected in an air test. However, if you now bury that same target and try to find it with the discrimination set as before, you might not be able to locate it. This characteristic is due to the ground mineral effecting the target's phase. The greater the ground mineralization the worse this problem will be. The ground mineralization effect may force the target's phase into the discrimination zone where targets are rejected. Motion detectors like the Baron help reduce the negative effects of the mineral moving good targets into discrimination zones. However, they are not perfect. The deeper the target the weaker its signal and greater are the odds that the mineral will distort its phase to the point where it will be discriminated out. If you want to increase your odds of finding deep targets use the least amount of discrimination possible. Some will say use zero discrimination and you want miss anything. That's true, just use the "all metal" mode and you will get everyting. However, when I designed the Baron I wanted to find a better compromise. I designed the "iron reject" on the Baron to add the least amount of discrimination possible and still reject most iron. This will increase your odds of finding coins.
The original Baron detector was designed as a analog (non-digital) circuit on a printed circuit board or pcb. This board, which we call the "Main" board uses the entire space inside the case. The original circuit on the Main board was a totally functioning All Metal and Motion detector. The modules were apart of the original concept. However, at the time it was designed we had no plans to incorporate a microchip into a module or on the Main circuit board. It was only later that we decided to design a Module directed toward gold hunting using a Microchip. The main purpose of the module was All Metal mode operation with AutoTrax ground balancing. This type of design is best done using a Microcontroller or Microchip.The GoldTrax All Metal mode operation was programmed into the microchip. All other detector operation uses the standard analog circuitry on the main printed circuit board. The CoinTrax is completely different from the GoldTrax module. Remember how I said that for the GoldTrax module, detector operation is split between the module and the main board. Well that's not the case with the CoinTrax. The CoinTrax module is a complete metal detector all on that little module board. Except for the loop oscillator, power supply and audio output the circuitry on the main board is not used. The actual metal detector circuitry is on the CoinTrax module board and all the processing is done in the Microchip. The Microchip program completely operates the All Metal and Motion Modes.
Teknetics was started by several individuals who left White's Electronics. Since we had designed the coils at White's we, of course, knew everything about their characteristics. One particular characteristics about the Whites coil that we considered a negative was that the transmit coil was about an inch less than the diameter of the actual housing. At that time the White's transmit coil was about 7 1/4" in diameter. So, we reasoned that our Teknetics coil should have the same transmit diameter but with a newly designed housing. The overall housing diameter would be about 7 1/2". The result would be a coil with equal of better sensitivity (on a given target size and depth) but a physically smaller coil.
As most of you have observed a larger coil will pick-up more ground mineralization. Because of the coil size it is effectively closer to the ground than a smaller coil. Therefore, it may make more sense to use a smaller coil in high mineral. Keep in mind that a coil picks up the ground in a very non- linear way. Pushing the coil down against a high mineral ground may get you say 1/2" closer to the target. However, the increase in ground signal may be several times greater than a deep target's signal. In this case you would wind up with less sensitivity. For better results raise the coil 1 or even 2 inches and use a smaller coil in highly mineralized soils.
The push-push discrimination switch on the Treasure Baron changes the scaling or range allowed for the Discrimination control. In one position of the push-push switch you can scale the discrimination range to go from salt water to the rejection of screw caps. In this position all iron is rejected. This is considered to be the normal operating position for coin hunting similar to most detectors.
In the second position of the push-push switch, the discrimination range can go from iron accept to the rejection of screw caps. With the discrimination control counter clockwise many iron objects can now be picked up. When you choose this position you are in effect expanding the lower limit of your discrimination range. This is consider to be a relic hunting mode or when you are looking for objects that reside near the response of salt water. Thin rings for example. In both positions of the push-push switch the upper limit remains the same. That is, in the fully clockwise Discrimination control position screw caps should be rejected. This level of discrimination does not change with the selection of the push-push switch.
The confusion of the filters have to do with the Baron using three parallel double filters. The extra parallel filtering allows the Baron to incorporate the additional discrimination range when you select "iron accept" with the push-push switch. The two tone ID also works off of this same circuit. At the time of the Baron's design this particular discrimination approach was not used in the currently available products. I felt that it offered the customer greater detector flexibility and performance.
Incidentally, if you install the module with the notch feature then the Baron is operating with four parallel filters. Keep in mind that the Baron is still a two filter instrument as far ground rejection goes. The extra filters simply provide multiple discrimination settings or ranges. Multiple parallel filter processing was not a new concept when the Baron was designed. I had used this approach in the Teknetics 9000 and 8500B. However, for those products it was not used for the same reason or in exactly the same manner. One final point. In the case of Microchip designs like the GoldTrax and CoinTrax Modules parallel filter processing is used extensively to enhance design performance. It is more expensive to add parallel processing in analog designs such at the Baron. This is not the case for Microchip designs.
At the time of its introduction we felt that the CoinTrax module would eliminate the need for some of the basic Baron features like the iron accept/reject mode. Needless to say we made a mistake in that assumption.
---
Nokta Impact, Deteknix Quest Pro,Teknetics Mark 1
Self built Mirage PI's --- they work great!!
Free Vintage Metal Detector Catalog Downloads, Tips, Mods
http://www.treasurelinx.com/home1.html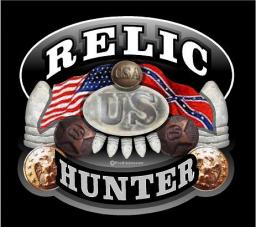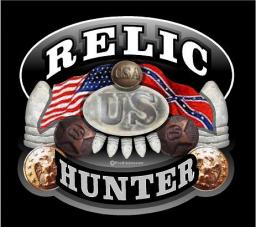 09-25-2016, 10:09 PM
Post:
#15
RE: Discovery Treasure Baron Metal Detectors
(This post was last modified: 09-25-2016 10:13 PM by Steveo.)
Hello Sven, Can you tell what model this treasure Baron is , and any information would be nice any clue on age. It seems to work.. I will have to try it again
It will be up for sale but don't even know what something like this goes for
Thanks
---
Steveo, proud to be a member of Treasure Classifieds Forum since Jun 2013.
09-26-2016, 06:17 AM
Post:
#16
RE: Discovery Treasure Baron Metal Detectors
Will look it up after work.
---
Nokta Impact, Deteknix Quest Pro,Teknetics Mark 1
Self built Mirage PI's --- they work great!!
Free Vintage Metal Detector Catalog Downloads, Tips, Mods
http://www.treasurelinx.com/home1.html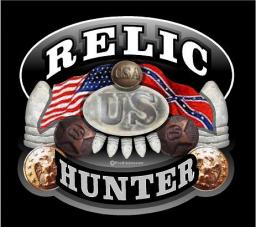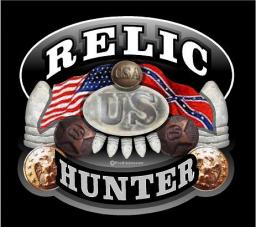 09-28-2016, 08:38 PM
Post:
#17
RE: Discovery Treasure Baron Metal Detectors
thanks
---
Steveo, proud to be a member of Treasure Classifieds Forum since Jun 2013.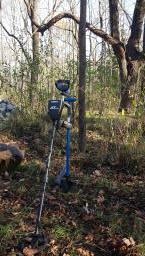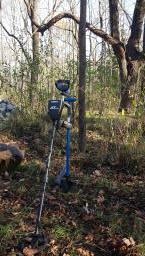 09-29-2016, 02:12 PM
Post:
#18
RE: Discovery Treasure Baron Metal Detectors
I've followed most of this and read almost all of it since the beggining. Interesting stuff in this post.
Pretty cool detector as well steveo, I hope you figure it out. I'm sure Sven will let you know soon!

I've also read and was always curious about making my own PI or VLF. I wish I had the knowledge to do so. Maybe one day!
---
Zachbl92, proud to be a member of Treasure Classifieds Forum and detectorist since Nov 2015.
Garret At Pro(12x13, 8.5x11, 5x8, 4.5") Garret At Pinpointer, GG original headphones, Predator Piranha/Little Eagle T shovel, Lesche hand digger.
Button Count FTY: Lost count
09-29-2016, 06:47 PM
Post:
#19
RE: Discovery Treasure Baron Metal Detectors
It one of the newer versions with the plastic control box. To see what it has in it to figure it out. You will have to peak inside and see what modules have been installed.
---
Nokta Impact, Deteknix Quest Pro,Teknetics Mark 1
Self built Mirage PI's --- they work great!!
Free Vintage Metal Detector Catalog Downloads, Tips, Mods
http://www.treasurelinx.com/home1.html
09-29-2016, 08:06 PM
Post:
#20
RE: Discovery Treasure Baron Metal Detectors
Did some more snooping its the SST model.
http://www.lonestartreasure.com/cgi-bin/.../read/2090
From a post by JB:
The Treasure Baron SST is darn good detector. For coin hunting and skipping junk targets it's as good as any detector I've seen, and while it's not as deep as the Cointrax models or ProHunter with the DeepSearch module installed it gets good depth in the mild ground here. My main hunting buddy has 15 detectors, including some of the top end high priced detectors, but he uses the SST at least 80 percent of the time.
The other Discovery Electronic detectors also work exceptionally well in the mild ground here. I've had and used every model they made and still own four. One of them, a base Baron with notch and ground balance and threshold post added, is my main detector for hunting coins and I use a Goldtrax for jewelry hunting, finding lost objects for people and also finding the markers on athletic fields for the park and rec department. I moderate the dinky little Treasure Baron forum, although not by choice, and along with Reg Sniff tested all the prototype chip upgrades George Payne programmed. The Cointrax versions with the 2.2 chip installed and the DeepSearch mode activated gets amazing depth.


Some more info regarding the Baron SST clone:
http://compass-metal-detector-forum.5481...82666.html
---
Nokta Impact, Deteknix Quest Pro,Teknetics Mark 1
Self built Mirage PI's --- they work great!!
Free Vintage Metal Detector Catalog Downloads, Tips, Mods
http://www.treasurelinx.com/home1.html

User(s) browsing this thread: 1 Guest(s)