Does this qualify as a Bucket Lister???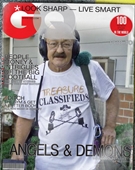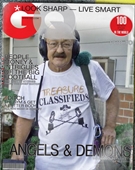 06-07-2017, 07:07 PM
Post:
#1
Does this qualify as a Bucket Lister???
(This post was last modified: 06-07-2017 07:09 PM by Ohio Dirt Fisher.)
I never even considered this to be in any kind of a Bucket List but what do I know!!!!
It blew a solid 65 on the AT Pro and I thought either a pull tab, shotgun headstamp or maybe a fat 10 gram gold ring! Not deep, at 3 inches! Weighs in at a whopping 1.12 grams!!!
I showed it to the wife. She said it's a cigar wrapper!
I said who the hell puts sterling silver rings on cigars? Besides, it has a slight taper, like the cone of a thimble and one edge has a bevel bent into it!
And then the thought came to me, what about a pipe bowl stem!
It's from a Cutty type, William Demuth Company, Pipe! The company history can be found here:
https://pipedia.org/wiki/William_Demuth_Company
From further research, it in particular, from all examples I could find, has a patent applied for date prior to 1915! V nickel in there for size reference!
So keep your skills honed because you never really ever know what you can find in the woods!!!
Have fun out there Guys and Gals and HAPPY HUNTING!
Ed
---
MineLab SE Pro
w/11" Pro, 12x10 SEF, 8x6 SEF, Explorer 1000
Garrett AT PRO
, w/8.5x11, 5x8, Deteknix Wireless, RnB Recharge (2).
Delta 4000
, w/8" concentric, 13" Ultimate, 5x10 DD.
Garrett PP, & Pro Pointer AT
.
Leusch, Hori Digger (2), Sampson Ball Handle Shovel.


06-08-2017, 04:09 AM
Post:
#2
RE: Does this qualify as a Bucket Lister???
Nice find and great research to figure it out!!
Not sure about a bucket lister but definitely a Bowl Lister



06-08-2017, 08:08 AM
Post:
#3
RE: Does this qualify as a Bucket Lister???
I don't have such a thing on my bucket list , but finding it would make me happy. I am not sure I would have connected the dots as well as you , it probably would have
been chalked up as a sterling silver whatsit if  I had dug it.
  Great find and great research !
Pat
---
Digsit, proud to be a member of Treasure Classifieds Forum since Feb 2016.
Remember for the good of the hobby It is better to ask for permission than to beg for forgiveness.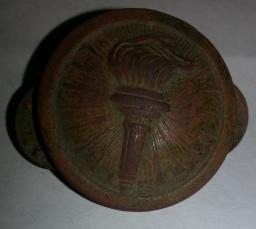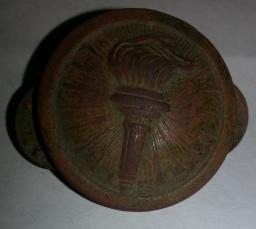 06-11-2017, 07:35 AM
Post:
#4
RE: Does this qualify as a Bucket Lister???
I would say yes on bucket lister being such an unusual find. Way to go ODF. You never fail to surprise.
---
I have 3 best friends. Their names are Ace 350 , AT Pro ,  and a Fisher F 75 but I like people too.

User(s) browsing this thread: 1 Guest(s)