Dumpster Diving, Anyone?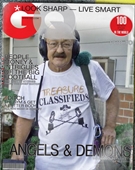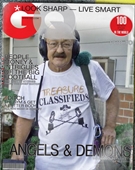 04-01-2014, 10:00 PM
Post:
#2
RE: Dumpster Diving, Anyone?
(This post was last modified: 04-01-2014 10:08 PM by Ohio Dirt Fisher.)
I think you referenced the incorrect link BUT..............
And you live so close to Manhattan. When companies change floors in one of those high rise buildings or leave for another section of flooring in another building, the employees take their personal items, the company records and the rest goes into dumpsters in the loading dock area. I half furnished my flat in Scarsdale with stuff in those dumpsters. You could make a living out of it if you had an office thrift store. They weren't too happy about the move on Metro North.

---
MineLab SE Pro
w/11" Pro, 12x10 SEF, 8x6 SEF, Explorer 1000
Garrett AT PRO
, w/8.5x11, 5x8, Deteknix Wireless, RnB Recharge (2).
Delta 4000
, w/8" concentric, 13" Ultimate, 5x10 DD.
Garrett PP, & Pro Pointer AT
.
Leusch, Hori Digger (2), Sampson Ball Handle Shovel.

User(s) browsing this thread: 1 Guest(s)