E-Trac or CTX 3030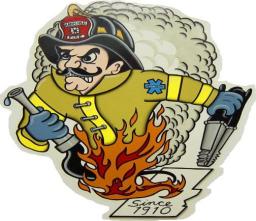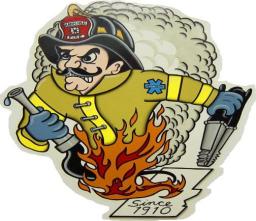 11-25-2015, 12:56 PM
Post:
#1
E-Trac or CTX 3030
Hey guys its been awhile since I posted, been busy at the department.  Just got a quick question, do i need to ditch my E-trac and go for the CTX?  Sometimes i just get the feeling that I'm walking over things I'm not reaching.  Or not digging because of sound or target info.  I know they say the only way to not miss something is to dig everything and i agree with that if thats something you have time to do, but I have been told that the CTX target ID at depth is exceptional and unmatched? LOL I may just be paranoid for nothing.  Just your thoughts an opinions from experience or something you have read.  Thanks in advance guys for your replies

---
CTX 3030, TRX Pin Pointer, and an understanding wife.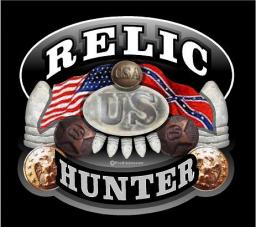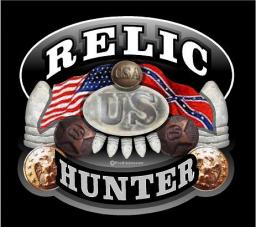 11-25-2015, 07:58 PM
Post:
#2
RE: E-Trac or CTX 3030
I have used the CTX for a little over 2 years And I love it I have got some deep targets and shallow ones. I know once I break the halo on the deeper ones I lose the signal I get used to it and just stick the pin pointer in the bottom of the hole. Love the way minelabs don't get the small iron, most of the time.
The Etrac is a good machine also. when I go to England everyone uses the etrac,. Dehus , and CTX that's it nothing else. Depends on the person using the detector But they all seem to find the targets
Most use the CTX I like it so much I am going to get a new one for this years trip
---
Steveo, proud to be a member of Treasure Classifieds Forum since Jun 2013.


11-25-2015, 08:12 PM
Post:
#3
RE: E-Trac or CTX 3030
If funds are of no issue then get the CTX.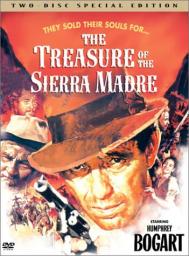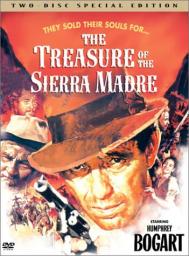 11-25-2015, 08:26 PM
Post:
#4
RE: E-Trac or CTX 3030
I've never used either machine, but I'd like to throw my two cents in the ring...

Whenever people compare 2 machines in the same family, within the same price range, it's really splitting hairs, IMO. It's like an F75 versus a T2, they're so close in performance, I think the REAL edge comes down to hunting location and knowing your machine. Or a Corvette versus a Porsche. Unless one is a race car driver, and can tell the difference, they're both going to deliver roughly the same experience.

I'm not saying the CTX isn't better, or vice versa, but I really believe that either can do 95% of the same things. Now, if you were comparing an Etrac to a Bounty Hunter for a comparison, that would be an entirely different matter. Or a GPX to an Ace 250.

I'm sure there are plenty who use the CTX and love it. Or the Etrac. But the truth is that they're BOTH top-tier, killer units. The rest comes down to personal preference.

The reason I said all this is, don't think if you don't have a CTX that you're losing stuff, or at a disadvantage. Even if that were possible, it would be so miniscule it wouldn't matter.

Much can be accomplished by simply slowing down, while using any machine. Not being so selective on digging signals helps also. And a million other things. Mostly though...

It comes down to the spot & knowledge of one's unit.

Joe
---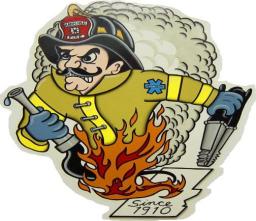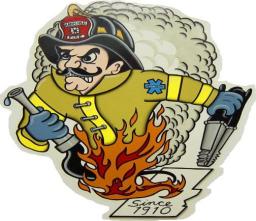 11-25-2015, 09:33 PM
Post:
#5
RE: E-Trac or CTX 3030
Hey thanks guys for the replies! I think i'll hold on to the e-trac a little longer and see if the price comes down on the CTX(probably not)!  I think i'll keep putting effort into learning more about the E-trac and digging a little more iffys!  Thanks again guys!!!
---
CTX 3030, TRX Pin Pointer, and an understanding wife.


11-26-2015, 04:09 AM
Post:
#6
RE: E-Trac or CTX 3030
(This post was last modified: 11-26-2015 07:05 PM by Ron (CA).)
The CTX really is a step up.

Faster in the Iron (if you hunt heavy iron sites it is a plus)
Waterproof
Ergonomically it is way better--still heavy but balanced in a way that you will swear it is lighter
I like the wireless module just so I am not tethered to the machine.

Huge downfall-- no Sunray probe for the CTX--if you use a Sunray with the E-Trac it is a real bummer when you don't have it!

But....

Depth is similar and ID is similar so if you park/turf hunting not going to be too much of a difference either way other than you can swing the CYX longer with less arm fatigue

King of Turf in my opinion is still the Explorer 2. JMHO !

CTX is a bit pricy and if you already have an ETrac you won't miss much!!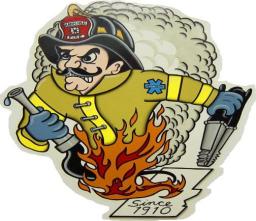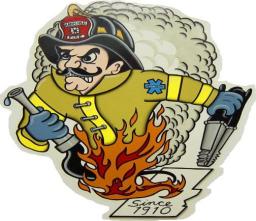 11-26-2015, 04:40 AM
Post:
#7
RE: E-Trac or CTX 3030
Good info Ron!  I really appreciate it! Would love to have one, but I'll try to hold out a bit longer. Gonna be tough though!  The part about the iron is me all the way. I can handle it pretty well with the trac keep the null at a minimum but the faster recovery time would be awesome !
---
CTX 3030, TRX Pin Pointer, and an understanding wife.


06-18-2016, 07:39 PM
Post:
#8
RE: E-Trac or CTX 3030
My thoughts on the matter....
I guess the only thing preventing me from saving up for a CTX is 1) the price and 2) lack of variety for aftermarket coils.  I probably have bought way too many coils for the SE and Etrac, but any coil I buy works on both of them.  This gives me a tremendous variety of options I can use when detecting with either machine.  I have some that I regret buying, as performance was less than what I wanted, but they all work and give superior depth for what they're intended to do.  I take care of my detecting equipment, so if I should decide to sell any surplus coils, I know I'll get something for them.  The other thing with the CTX is every accessory you buy for it is VERY expensive, like extra batteries or shafts.  It's a lot of money to invest to outfit the machine with back ups  I am also wondering if the depth is really that much better than the Etrac.  My buddy has one and when we compare signals, I've always been able to pick up what he found with his CTX.  I applaud Minelab for pushing the envelope and developing the CTX, but at some point, even for seasoned experienced detectorists, price is going to be a serious deciding factor for many.  I'm all for getting the latest and greatest, but it's moot point if my budget just won't allow it.
---
Knipper, proud to be a member of Treasure Classifieds Forum since Jun 2016.
Minelab Etrac
Minelab SE Pro
Minelab Excalibur II
Troy X-5
Tesoro Tejon
WIDE assortment of coils for the Minelab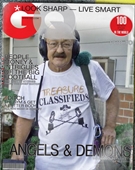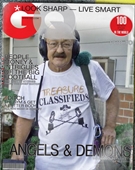 06-19-2016, 08:29 PM
Post:
#9
RE: E-Trac or CTX 3030
(This post was last modified: 06-19-2016 08:32 PM by Ohio Dirt Fisher.)
I agree with Knipper. I have the SE Pro and four coils. I've heard the Etrac is being discontinued the middle of 2017, but, as far as I'm concerned, being on somewhat of a limited budget, I'd take an Etrac "used" simply because I can have the same coils I already own. Right now I feel that the CTX was an introduction machine to top tier detectorists who needed waterproof and a few more logical settings based on what locations they hunt in. Well as Joe said, that's splitting hairs, but from my standpoint it's based on the cost of the machine. When I see Minelab introduce the Go machines at the price they are selling them for, well, I think somethings up honestly. Although the SE Pro is a dinosaur now and the Etrac soon to become one, I'm wondering what they have up their sleeve to replace, excuse my French, "Professional Use Machines"!! Of which both the SE Pro and Etrac are really about the best you can get in their class. Personally, I will never go back to a single digit display, 4 tone machine. There's just too much tech out there to override that concept anymore. No matter how it's advertised or what they think you can do with it. Interfaced user/machine discrimination is the future of metal detecting. (Period!) The more information the machine can give you, the more you will find.

Keep your Etrac. You're young. Look for the next Etrac. It's not the CTX.

Ed/ODF
---
MineLab SE Pro
w/11" Pro, 12x10 SEF, 8x6 SEF, Explorer 1000
Garrett AT PRO
, w/8.5x11, 5x8, Deteknix Wireless, RnB Recharge (2).
Delta 4000
, w/8" concentric, 13" Ultimate, 5x10 DD.
Garrett PP, & Pro Pointer AT
.
Leusch, Hori Digger (2), Sampson Ball Handle Shovel.


06-20-2016, 03:20 PM
Post:
#10
RE: E-Trac or CTX 3030
Knipper and Ed, good discussion on these two minelabs. After reading posts about the CTX - man you just want to get one but the price is stopping me to. To think of that kind of money just to find some stuff - I don't know it is a tough one for sure.
Maybe if I didn't have these responsibilities and was able to coin shoot more than I am doing - then probably a used one at that.
You talked about dinasaurs - well my Exp II is no baby.
I was able to purchase extra aftermarket coils And turned the darn thing into a spring chicken.
---
Bigtony, member of Treasure Classifieds Forum since Jan 2015.

User(s) browsing this thread: 1 Guest(s)