FANTASTIC Idea!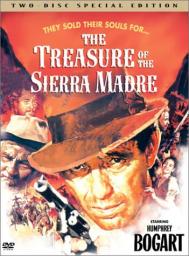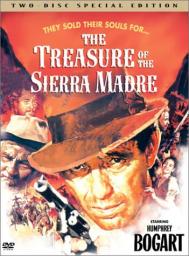 09-09-2014, 01:44 AM
Post:
#1
FANTASTIC Idea!
(This post was last modified: 09-09-2014 01:53 AM by NjNyDigger.)
You know, it takes a lot to move me, but, the video in the following link did it. I literally stumbled across this program via a google search, and was blown away! Leave it to the innovators at Minelab to have their hand in something like this. 'This' being a program whereby detectorists actually work side-by-side with archeologists in the field, for one week, at a major historical site, where each side learns from one another, and gains an understanding that each side does this for the same reason, our mutual love of history. No butting heads, no hostilities, just history romantics in the field, getting dirty and enjoying this wonderful hobby. It almost bought a tear to my eye seeing the guys in the video swooning over an old square nail.
Yes, we've all had our hangup's about the 'archie's' before, including myself, however, does it need to be this way? Can we not work together for the common good of our hobby?
Scroll down the page and click the video with the guy in the blue jacket. It's about 20 minutes long, but, trust me, it'll fly by.
I would love to take part in this program. What say you guys? Would y'all do it?
http://www.montpelier.org/research-and-c...-detectors
Joe
---


09-09-2014, 04:19 AM
Post:
#2
RE: FANTASTIC Idea!
(This post was last modified: 09-09-2014 04:25 AM by Ron (CA).)
Joe,  Now I know you pay no attention to me!!
I did this in March.  I briefly posted about it but I guess in one and out the other!!
I got the US buckle 
and
 the Breast Plate right after the Montpelier Dig.
We dug very little non ferrous targets.  About 98% of everything we marked and dug were square nails.  It was still a very cool experience.  Their is another group trying to bridge the gap between Archaeologists and detectorist but they failed to take our input and in my opinion are pushing their methodologies on us without taking any input from us.  That is my early impression of APP (Archaeologist Partnership Program.)  
Matt Reeves at Montpelier actually sees the benefit of a skilled detectorist and has a detectorist on staff.  Man I want that job!!
if you want more detail let me know and we can chat.
09-09-2014, 08:32 AM
Post:
#3
RE: FANTASTIC Idea!
Wow Ron!! That sounds like a great experience. I cant think of a better representative for us either.Cool man!
---
My empire of dirt.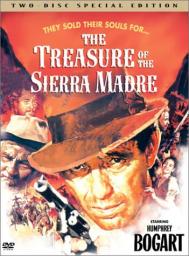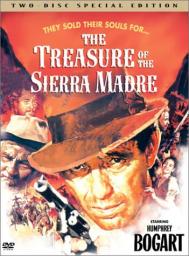 09-09-2014, 09:07 AM
Post:
#4
RE: FANTASTIC Idea!
(This post was last modified: 09-09-2014 09:08 AM by NjNyDigger.)
(09-09-2014 04:19 AM)

Ron (CA) Wrote:

Joe,  Now I know you pay no attention to me!!



[size=small]I did this in March and briefly posted about it.
Ron, I'm lucky if I remember to take my detector when I leave a hunting spot. SIX MONTHS ago is an eternity in my world!
So, are you saying that Mr. Reeves is more open & flexible himself, versus the entire program as a whole? Of the week you were there, what percentage was spent detecting?
Interesting question...
As we know, masking is a big problem. Were there any instances where you weren't finding anything with your detector, yet, were finding stuff via sifting, or simply digging?
While the program itself might have some wrinkles, Ron, I do believe it is a major step in bringing the two factions together. It helps close the gap...even if just a little.
What was your favorite part of the program, or best memory of the week up there, Ron?
Kudos to Minelab for thinking outside the box and being involved in something like this. It is also VERY smart. Unless the two sides can make peace, WE are the ones who would eventually face bans, restrictions, etc., not the other guys, as they have more clout/pull behind them. Why risk our putting our hobby in jeopardy, when all that is needed is a bit of mutual understanding.
Joe
---
09-09-2014, 12:00 PM
Post:
#5
RE: FANTASTIC Idea!
(This post was last modified: 09-09-2014 01:59 PM by IndianaBones.)
Excellent video. and congratulations Ron i remember you mentioning working with some Archies not long back, very neat experience i bet.
i think it is a great program and does help to bridge the gap between the two groups, in some way. but does it really benifit our hobby or just their work. interesting to see the archies using the detectorists skills to make their jobs easier.  i heard mention in the video that the history that is found belongs to the public, yet i saw everything locked away in rooms in sliding drawers for their eyes only. i am the public, when do i get to go into that room and enjoy seeing the finds, or get to learn from them. how long will they be locked up ???
Ron mentioned his archy group had one detectorist on staff, it makes no sense to me, if their job is to find history in the dirt and preserve it, there is no better tool than the detector to locate potential hot spots without digging up the whole property. why only one detectorist.
the metal detector should have always been a primary tool for their work.
but i guess when you have knocked metal detectors for so long as a history robbers tool.
you would have to ease your way into its use without seeming like an asP ...

my question is, in what way does it really help our hobby just because some archies used a detector
other than to show that it is a worthy tool for their hobby as well ...
it is also a great tool for finding nails in your walls and wires.
and underground pipes or land minds, law enforcement, airport security.
but none of those uses help our hobby, or have put it in a better light.
as long as it serves them it is a useful tool.
but when we choose to use it alone for enjoyment in our hobby,
it is seen as nothing more than a history robbers tool .

seems like a great program, and i would be all for assisting in the recovery efforts of the archies
as long as what is found can be seen and enjoyed by all of us ...
unfortunately, it usually is not ...

sorry to seem a little negative, but does it really help us or only them ...
my 2 cents ...


09-13-2014, 06:59 AM
Post:
#6
RE: FANTASTIC Idea!
Wow, Ron.  Looked interesting
---
Boots, proud to be a member of Treasure Classifieds Forum since Jul 2013.

User(s) browsing this thread: 1 Guest(s)