First Hunt for 2016

02-03-2016, 08:42 PM
Post:
#1
First Hunt for 2016
Couldn't believe it, first time in three months the weather was excellent today.
Temps went up to 56 degrees F (14C), sun was out, fantastic morning. No snow on the ground, ground was thawed. Decided to take advantage of the afternoon to get out and use the new Berkut. may not get another chance, back to freezing temps after tonight.
Scooted over to the local soccer field, been there many times, just down the street so it makes a good spot to test machines. Just not a lot in there any more. Always can find something.
Got out there about 1:30PM, a cold front was starting to come thru, good thing I was dressed for the cold. The wind was incredible, nearly blew me over a number of times. Wind noise was pretty loud inside my headphones. By 4:30PM is was getting pretty cold, my gloved fingers said it was time to quit.
Just to get used to the Berkut once again, I reset the detector. Ground balanced, took a few seconds. Then hunted in program 3 for most of the time, at least that's what I thought. Somewhere along the hunt I accidentally switched to program 4. About an half hour before I quit, I noticed the switch. Oh well, switched back to program 3 for the remaining time. I had a environmental cover over the detector housing. Makes the screen glossy, so in the sun, didn't notice the change.
I had the 6" 14khz coil on today. Worked flawlessly. I was digging all sorts of targets as I wanted to compare ID numbers, tones and Hodograph images. One thing I learned, the juice bottle liners, sound good, ID about 50 and the Hodo line is just about vertical from the screen bottom straight to the top.
Found some coins $2.77, a whistle, small button, surprisingly no bottle caps.
All in all, good to get out, cured some cabin fever.

1454546558_berkutjan2016.JPG
(Size: 378.73 KB / Downloads: 13)
---
Nokta Impact, Deteknix Quest Pro,Teknetics Mark 1
Self built Mirage PI's --- they work great!!
Free Vintage Metal Detector Catalog Downloads, Tips, Mods
http://www.treasurelinx.com/home1.html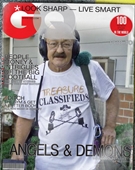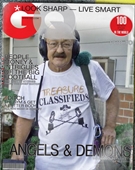 02-03-2016, 09:23 PM
Post:
#2
RE: First Hunt for 2016
Nice test!! That's what you have to do to get used to the machine, as you know. But I can see by the pile that you were on a soccer field. Man, Sven, same stuff here. Pugg goal pins, elastic wrap clip, air needle and those bloody juice foil caps!!! Glad you had some nice weather to get out!!

Ed/ODF
---
MineLab SE Pro
w/11" Pro, 12x10 SEF, 8x6 SEF, Explorer 1000
Garrett AT PRO
, w/8.5x11, 5x8, Deteknix Wireless, RnB Recharge (2).
Delta 4000
, w/8" concentric, 13" Ultimate, 5x10 DD.
Garrett PP, & Pro Pointer AT
.
Leusch, Hori Digger (2), Sampson Ball Handle Shovel.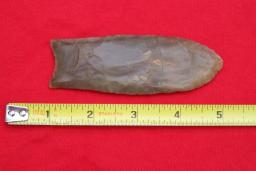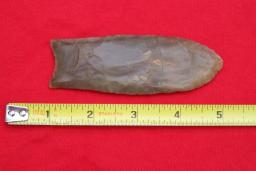 02-04-2016, 12:08 AM
Post:
#3
RE: First Hunt for 2016
I can see you were busy during your trial hunt. Looks a lot like my last effort as I try to learn the Omega ID/tone system. It will be interesting to see how your newbie works once you learn the programs and how it compares to U.S. detectors. Hope you can do more soon.
---
shadeseeker, proud to be a member of Treasure Classifieds Forum since Oct 2015.
02-04-2016, 09:31 AM
Post:
#4
RE: First Hunt for 2016
Nice to see you got out Sven. Sounds like you confirmed a few things about the identifying targets. GL, HH!
---
updownup, proud to be a member of Treasure Classifieds Forum since Oct 2015.

User(s) browsing this thread: 1 Guest(s)