***Forum Rules*** NEW MEMBERS, PLEASE READ!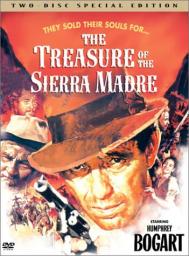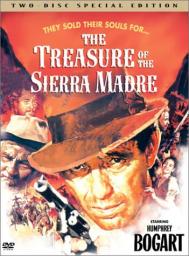 02-12-2015, 11:33 PM
Post:
#1
***Forum Rules*** NEW MEMBERS, PLEASE READ!
(This post was last modified: 02-12-2015 11:35 PM by NjNyDigger.)
***The short list below, represents rules which

EVERY

member of our forum must adhere to, no exceptions***
1. If you're new to the community, please fill out your profile
BEFORE
posting, or shortly thereafter. It is a nice touch, which lets us know you plan on taking your membership seriously, and helps your fellow hunters get to know you better
2. If you're new to the community,
DO
put up an introductory post
BEFORE
you do anything else, or shortly thereafter. As we value each & every member, it helps us to know more about you, while at the same time, promotes good will between the group
3. A community cannot thrive on the output of only a few members, so, please do your part and get involved. Start threads, reply to posts, discuss ideas, thoughts & opinions, and help others when needed. Be a good steward of the village
4. We run a VERY open, liberal community. There isn't much that can put you on the hot seat, however, mean-spirited, extremely vulgar, rude behavior of any kind will not be tolerated. Purposeful, ongoing activities like these will first be met with a warning, and then a ban, if necessary
5. Our community is the only one that rewards members with free gifts just for posting. This does
NOT
mean however, that you should go on a posting spree, replying to tons of threads with useless, random replies. This MIGHT work in the short term, but it will NOT win you any friends, or the respect of your fellow members.
Instead, all members should add value to our community.
This is a very small hobby, please do not embarrass yourself in front of your peers
6. Like most forums, we run our fair share of contests & promotions. These are meant as a reward for our most active, helpful, loyal, consistent members.
Therefore, if we are running any kind of contest/promotion, to be eligible, you must have a minimum post count of 20 for the preceding month the contest takes place in. Additionally, at least half of your posts MUST be new threads, started by you. Yes, we can easily track this. If you have 100 posts, but they are all replies to threads, sorry, you will not be eligible. This community takes a lot of effort to keep humming, from both mods/admin's & members. If starting 2 or 3 original threads per week is too much for you, this community mightn't be your cup of tea
7. We have a
ZERO TOLERANCE
advertising policy here. Aside from personal sites, such as; blogs, youtube pages, twitter accounts, Facebook pages, etc., there shall be NO obvious, crass, overt mentions for free advertising gain. If you're a dealer that is a member, please keep such activities subtle to non-existent. Use common sense
8. By posting your information on Treasure Classifieds, you grant Treasure Classifieds full publishing and redistribution rights to it. Please do not post copyrighted materials, unless you are the author
9. Just like the many links of a long chain, each member here is important, and adds strength to our community. On that note, we do not care if you've been a member here for 2 hours, or 20 years.
EVERYONE
is treated equal.
EVERYONE
is afforded the same respect & civility. You will find no big shot's or indian chief's here. Our community golden rule: Act onto others as you yourself expect to be treated
10. If you're encountering a technical issue or problem regarding your account or the site itself, please refer first to the HELP section located at the bottom of the forum. If the answer to what you're needing assistance with is not found there, feel free to PM
(NjNyDigger)
or
(Ohio Dirt Fisher)
---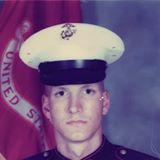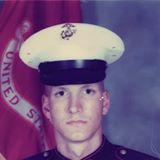 03-30-2015, 03:49 PM
Post:
#2
RE: ***Forum Rules*** NEW MEMBERS, PLEASE READ!
Hello, I am new to this site and learning how to maneuver through it.  I like the site and am looking forward to reading the many posts.
---
Captainblack1, proud to be a member of Treasure Classifieds Forum since Mar 2015.


03-30-2015, 11:09 PM
Post:
#3
RE: ***Forum Rules*** NEW MEMBERS, PLEASE READ!
Hello CaptainBlack1 - welcome to the forum but redo this post in the "Introduce Yourself" folder it's at the top of the list of folders.
---
Bigtony, member of Treasure Classifieds Forum since Jan 2015. Took some time off
but back now in 2018.

User(s) browsing this thread: 1 Guest(s)