Found a Stash of Cash

05-22-2016, 11:17 PM
Post:
#1
Found a Stash of Cash
Quest Rocks with 5" Coil -- Found Huge Heavy Gold & Silver
I adapted a 5" search coil to the Quest and took it out for a hunt this morning after the rains ended.
Hunted for about 3 hours before I got hungry and thirsty and decided to quit.
It works excellent, think better than the NEL Sharpshooter.
I was kind of cherry picking and not digging any numbers under 50.
Digging a signal produced a silver prayer chamber, turned out to be plated.
Not too far away found the gold cross, dreams of buying a new car zinged thru my brain.
Too bad it was not the real deal. Just plated. Maybe next time.
Walked away with about $7.00

1463973347_questmay22a.JPG
(Size: 189.93 KB / Downloads: 33)

1463973361_questmay22b.JPG
(Size: 257.08 KB / Downloads: 33)
Second Hunt for Today Nabs Cash
Went back out in the afternoon to test the brought back to life White's IDX Pro detector. The one I also modified using Mr. Bill's Mods.
Had the Blue Max 600 6" coil on it. Not as deep as the 950 coil but, amazed how well it did on Canadian clad coins.
I headed out to school I nick named Canslaw City. I found my share of canslaw and no small foil, no iron. The meter works very well. I also had disc set at just to the point a Can clad nickel pops in. Hunted in all metal mode, if the meter signaled on a nickel and flashed to iron, the bulk of the time is was 100% foil or some small canslaw.
No reason to dig those signals. But if it didn't flash to iron and checking in all disc mode got a pop, it was always a nickel. Same held true for the most part if the signal signaled in the gold ring pull tab zone and flashed to iron, it was larger canslaw. Cool thing was if a good target locked on and flashed to a higher conductive portion of the meter, it was a good Canadian clad coin. The very latest composition Loonie will signal on the meter as iron then flash all the way over to high conductor dollar setting on the meter. Think I passed up digging a couple of those targets thinking it was iron. By the end of the hunt, I dug a lot of trash to learn the detector. This detector, reminded me of earlier White's detectors I have owned, so setting it up was very easy and a blast to use, especially since I used a wireless headset. I like this no wires deal.
Found one penny glued to a piece of green jade rock or colored glass. Some keys as well.

1463973432_idxmay2216.JPG
(Size: 237.09 KB / Downloads: 34)
---
Nokta Impact, Deteknix Quest Pro,Teknetics Mark 1
Self built Mirage PI's --- they work great!!
Free Vintage Metal Detector Catalog Downloads, Tips, Mods
http://www.treasurelinx.com/home1.html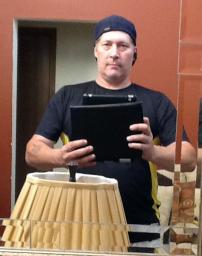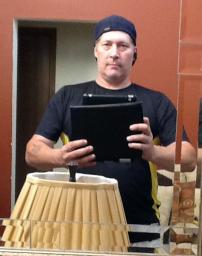 05-23-2016, 06:28 AM
Post:
#2
RE: Found a Stash of Cash
Nice haul!


---
MichiganRelicHunter, proud to be a digger since 1977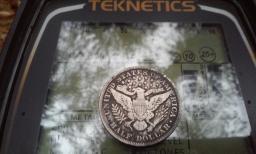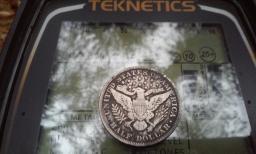 05-23-2016, 07:41 AM
Post:
#3
RE: Found a Stash of Cash
Great hunt Sven.
---
Detecting is more than a hobby, it is a passion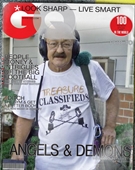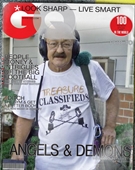 05-23-2016, 08:23 AM
Post:
#4
RE: Found a Stash of Cash
Nice stash Sven! Even the oldies are still great in your capable hands!!

Ed
---
MineLab SE Pro
w/11" Pro, 12x10 SEF, 8x6 SEF, Explorer 1000
Garrett AT PRO
, w/8.5x11, 5x8, Deteknix Wireless, RnB Recharge (2).
Delta 4000
, w/8" concentric, 13" Ultimate, 5x10 DD.
Garrett PP, & Pro Pointer AT
.
Leusch, Hori Digger (2), Sampson Ball Handle Shovel.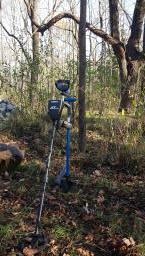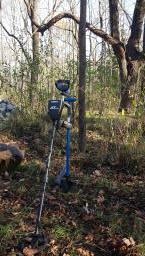 05-23-2016, 01:22 PM
Post:
#5
RE: Found a Stash of Cash
Not a bad day! A ton of keepers!!! Keep it up

---
Zachbl92, proud to be a member of Treasure Classifieds Forum and detectorist since Nov 2015.
Garret At Pro(12x13, 8.5x11, 5x8, 4.5") Garret At Pinpointer, GG original headphones, Predator Piranha/Little Eagle T shovel, Lesche hand digger.
Button Count FTY: Lost count
05-24-2016, 10:58 AM
Post:
#6
RE: Found a Stash of Cash
Looks like a good hunt. You sure know how to feel the pouch. Thanks for giving us details on the machines and sorry the cross wasn't gold. Maybe next time! Gl HH!
---
updownup, proud to be a member of Treasure Classifieds Forum since Oct 2015.

User(s) browsing this thread: 1 Guest(s)