Friday at Edgewater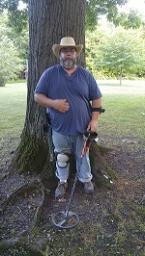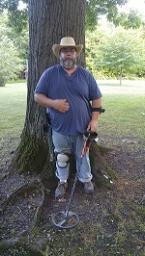 10-14-2016, 05:19 PM
Post:
#1
Friday at Edgewater
4 hour hunt on the Lakefront so much clad so little time! Using the 7 inch widescan on the Tesoro.
---
Cladjunky From Cleveland

Makro Racer with 7x11 coil
F75 with 11 inch and 15 inch coil DST
RT6DETECTORS.COM for the best deals!
AT Pinpointer and Lesche 31 inch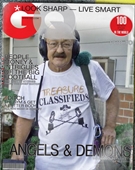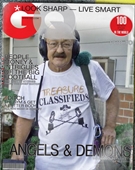 10-14-2016, 06:48 PM
Post:
#2
RE: Friday at Edgewater
Cool!


Did you try that treed spot I suggested? That whole place is loaded with clad from the 4th fireworks crowds. Keep your ears tuned for solid nickel signals too! But I see you got a pile of nickels so you must be. What you doing this weekend? Me a BD Party on Sunday but Saturday I got all day. Wanna go hit it again? Haven't been there in over a year. First time I went there I got 6 wheats in a half hour. The place is huge but you gotta hunt the spots that are older first. I'll call you tonight.

Ed
---
MineLab SE Pro
w/11" Pro, 12x10 SEF, 8x6 SEF, Explorer 1000
Garrett AT PRO
, w/8.5x11, 5x8, Deteknix Wireless, RnB Recharge (2).
Delta 4000
, w/8" concentric, 13" Ultimate, 5x10 DD.
Garrett PP, & Pro Pointer AT
.
Leusch, Hori Digger (2), Sampson Ball Handle Shovel.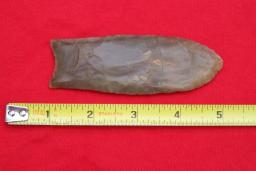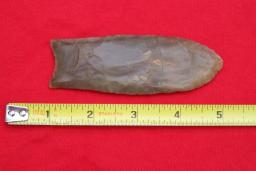 10-15-2016, 08:29 AM
Post:
#3
RE: Friday at Edgewater
That's a lot of digging Cladjunky. I'd be tempted to bring a grandkid along to do the digging for a small cut. You could afford it with all that loot.  You're hitting so many good targets, there's bound to be some silver in your future. Keep on digging and posting.
---
shadeseeker, proud to be a member of Treasure Classifieds Forum since Oct 2015.

User(s) browsing this thread: 1 Guest(s)