Garrett At Pro or Ace 400??? Help Plz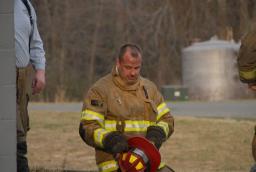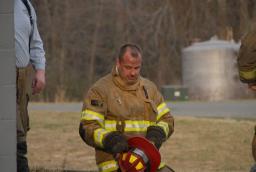 01-29-2018, 10:57 PM
Post:
#1
Garrett At Pro or Ace 400??? Help Plz
Hey everyone!! I've been looking at getting a metal detector. I'm exactly a beginner, but far from an expert. I've had an Ace 350 and upgraded to a Etrac
(which was too much of an upgrade for me), so i traded a buddy of mine to a XP Deus. I wasnt happy with that, so he bought it from me. Now i'm looking to purchase
another detector. I have it narrowed done to the Garret At Pro or the Ace 400. What are some opinions out there?

Thank you
---
hosedragger996, proud to be a member of Treasure Classifieds Forum since Dec 2014.
Garrett Ace 350, Minelab E-Trac


01-30-2018, 07:05 AM
Post:
#2
RE: Garrett At Pro or Ace 400??? Help Plz
Ive never owned the ACE 400 but have owned the AT Pro. The pro is a great machine for beginners and a lot of "experts" use them also. If there is a chance of detecting in water or rain I'd go with the pro.. I've found a lot of goodies with the pro.
---
ohioturkeyhunter, proud to be a member of Treasure Classifieds Forum since Aug 2016.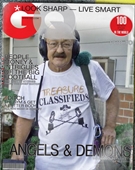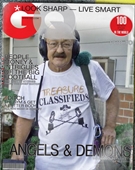 01-31-2018, 12:49 AM
Post:
#3
RE: Garrett At Pro or Ace 400??? Help Plz
(This post was last modified: 01-31-2018 10:54 AM by Ohio Dirt Fisher.)
Hi hose! From what I can see you have had a good deal of pretty good detectors. I actually wish I could own an Etrac or a Deus. Each detector has it's own uses in it's own sort of ways. I have in my possession a Delta 4000, an AT Pro, and 1 toasted Minelab Explorer SE Pro and one really great used one which I bought recently.
The Delta was my first machine. Equivalent to an Ace 300. I found many silver rings and some gold as well as enough clad to pay for extra coils and a new pinpointer. But only one 1944 Mercury dime.
The Minelab Explorer SE Pro was my next machine used. With 3 coils and shafts. Bought here used off the classifieds. That was quite a move up from a Delta 4000, but I took on the challenge and went for a machine that covered the bases. In 2015 I found 107 silver coins with it (Plus a whole lot of stuff not posted). And then it died because of my lack of attention to it's lack of capabilities in all weather. I hunt in all kinds of weather unless there's a foot of snow on the ground.
Knowing that I had the problem with my SE Pro, my brother bought me an AT Pro for my birthday in 2016. (He's not rich, just concerned I'd go CRAZY if I wasn't out detecting.) And even though I had a machine I was completely unfamiliar with after my experience with the SE Pro, I made it a challenge to myself to make it work. During the 2017 season I found 72 silver coins plus numerous clad ($320), silver rings, relics and misc gold with the AT Pro.
I just recently bought another used Minelab SE Pro. I did that because I feel that I may have missed something in those same areas that I couldn't find with the AT Pro.
Detecting is all about location. Almost any machine will find it. It takes a lot of time consuming research, searching and digging to hit a spot that produces. Since I was pretty proficient with the Delta the AT Pro was an easy transition. The SE Pro was a learning experience and even though I studied the manuals and thoroughly integrated the info it took me about 6 months to really get the feel of the machine and define settings that I liked.
After years of detecting, I really would like to add a XP Deus to the mix of my tools in the shed.
The AT Pro or MAX will do just fine. But you have to USE it. And I go sometimes for weeks without finds. Just like a Porta Power, Ax, Saw or Foam. When it comes down to the wash Hosedragger, it's all about location, location, location.
I hope I helped and didn't discourage you. You have the motivation. Now you have to learn the tool! Swapping tools all the time makes you efficient in knowing different tools but doesn't really get results. Knowing one tool at a time over years of experience with it makes you a detectorist. Ergonomics and software are a benign issue if you have the spark.
Best of luck and HH!





Ed/Ohio Dirt Fisher
---
MineLab SE Pro
w/11" Pro, 12x10 SEF, 8x6 SEF, Explorer 1000
Garrett AT PRO
, w/8.5x11, 5x8, Deteknix Wireless, RnB Recharge (2).
Delta 4000
, w/8" concentric, 13" Ultimate, 5x10 DD.
Garrett PP, & Pro Pointer AT
.
Leusch, Hori Digger (2), Sampson Ball Handle Shovel.


01-31-2018, 02:10 AM
Post:
#4
RE: Garrett At Pro or Ace 400??? Help Plz
I have a AT pro and must say it is a decent machine for the money. Also waterproof - I would say get a used AT pro and don't look back.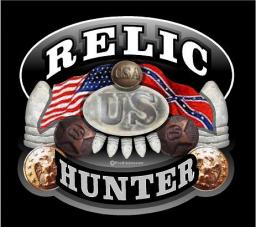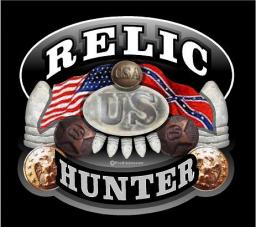 02-02-2018, 08:28 PM
Post:
#5
RE: Garrett At Pro or Ace 400??? Help Plz
Too bad you didn't stay with it and learn the etrac its a great machine. I would suggest the at pro
---
Steveo, proud to be a member of Treasure Classifieds Forum since Jun 2013.


02-02-2018, 10:50 PM
Post:
#6
RE: Garrett At Pro or Ace 400??? Help Plz
I have no experience with the ace 400 , but I love my AT Pro, it goes in the water and does well on land also. Both machines being from Garrett means they are decent detectors. I have been around an ace 250 and the AT Pro , both are great.
Pat
---
Digsit, proud to be a member of Treasure Classifieds Forum since Feb 2016.
Remember for the good of the hobby It is better to ask for permission than to beg for forgiveness.

User(s) browsing this thread: 1 Guest(s)