Got a flat button today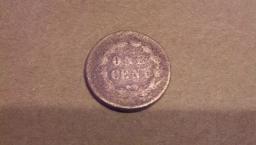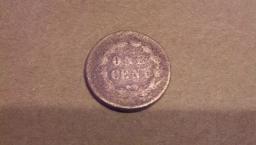 08-09-2013, 11:06 PM
Post:
#1
Got a flat button today
Put fresh Duracells in the T2 today and took it out to play in the yard. Was using the five inch coil. The best find was an old flat button. I think these are 1800s, right? Also one clad dime and a religious pendant. Oh yeah I can't forget all those nails.
---
PittsburghWill, proud to be a member of Treasure Classifieds Forum since Jul 2013.
"A little nonsense now and then is relished by the wisest men"  Willy Wonka

I've lived. Not always well, but long enough.
08-09-2013, 11:35 PM
Post:
#2
RE: Got a flat button today
Now that's how you do it Will! Dig  all the crap that is masking the good stuff. 

---
My empire of dirt.


08-10-2013, 03:27 AM
Post:
#3
RE: Got a flat button today
Yeah, those flatties are usually 1800's.  That is a good job of working through the junk to get the goodies.   With that much stuff a good coin is bound to pop up soon!

User(s) browsing this thread: 1 Guest(s)