got lucky-it works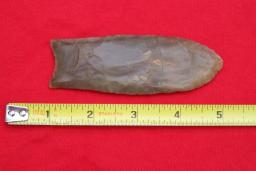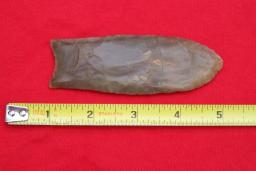 01-05-2016, 11:59 PM
Post:
#1
got lucky-it works
Bought this Coinmaster a few days ago for next to nothing. Seller said it didn't work at all but it didn't look abused or even hardly used. Found the potentiometers frozen internally, corrosion on wires at PCB attachment, loose solder connection. Freed and cleaned the pots, resoldered, and cleaned wires to good contact. Put it together and got a good tone. Went out in yard and found a clad coin right away. Need to replace disc. pot but other than that I think I got lucky. Whites rep checked serial # and said it was a 1977 unit that sold new for $329.95. I'm happy!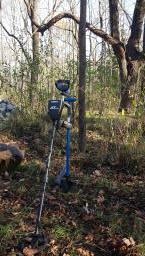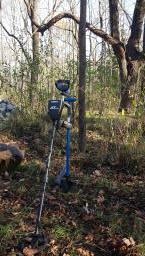 01-06-2016, 12:14 AM
Post:
#2
RE: got lucky-it works
(This post was last modified: 01-06-2016 12:15 AM by Zachbl92.)
I have to agree, it looks excellent for being 39 years old!
No idea about all that electrical stuff but that's awesome you were able to fix her up. I bet it was a treasure on its own hearing it beep and picking up that clad coin!
---
Zachbl92, proud to be a member of Treasure Classifieds Forum and detectorist since Nov 2015.
Garret At Pro(12x13, 8.5x11, 5x8, 4.5") Garret At Pinpointer, GG original headphones, Predator Piranha/Little Eagle T shovel, Lesche hand digger.
Button Count FTY: Lost count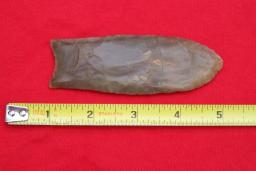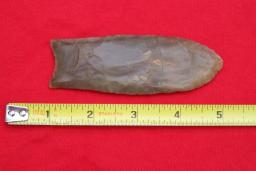 01-06-2016, 09:59 AM
Post:
#3
RE: got lucky-it works
Yes it was a treat to see it operating again. To some of you younger guys, this old machine is just a curiosity, but when I first used a detector over 30 years ago, this (or perhaps a 4000 if my memory is correct) is the one I swung for years. That's why I wanted to try to bring it back. If I can make sure it's up to spec, I'll give it to my daughter who has said she'd like to detect with me.
---
shadeseeker, proud to be a member of Treasure Classifieds Forum since Oct 2015.
01-06-2016, 11:18 AM
Post:
#4
RE: got lucky-it works
(This post was last modified: 01-06-2016 11:24 AM by updownup.)
Glad you brought it back to life. I have a 1985 6000 di pro I modded with a S handle shaft.
I could not let my daughter use a machine like yours. It would kill her wrist, heck those old machine had horrible ergonomics and hurts mine too. But as far as finding things it does pretty good. Good luck!

Note: My machine is a 6 volt machine not 9 volts.
---
updownup, proud to be a member of Treasure Classifieds Forum since Oct 2015.
01-06-2016, 12:21 PM
Post:
#5
RE: got lucky-it works
Always liked the White's. Think it was all about the blue color, knobs, switches, meter. I swang and swung one of those plus an earlier big box version for years in the 70's. Lots of coins and cool stuff found with them.

Surprisingly, many of those old suckers can be rejuvenated if they appear not to work. Most of the time its just stick, dirty or frozen pots and switches, broken battery-speaker wire, a box rivet part floating around-shortening a circuit out.
A good thing to do is power an oldie up and let it run for about 4 hours. The electrolytic capacitors dry up inside over the years with no power running thru them. They may still be good to use and not leakers if you power them up and they recharge. These are usually one of the first parts to look at and replace.

have fun
---
Nokta Impact, Deteknix Quest Pro,Teknetics Mark 1
Self built Mirage PI's --- they work great!!
Free Vintage Metal Detector Catalog Downloads, Tips, Mods
http://www.treasurelinx.com/home1.html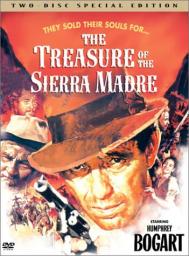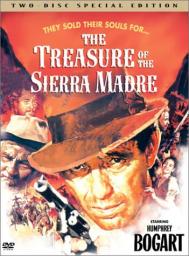 01-06-2016, 07:48 PM
Post:
#6
RE: got lucky-it works
As you probably know, there is quite an active marketplace for vintage units. Many people are surprised by this. Some guys just like the way the older units sound/handle when hunting, some use them for parts, and yet others collect them.
Many dated units like the Troy Shadows, the Nautilus', the Los Banos CZ's, and a bunch of others, command stiff premiums on the secondary marketplace. So, I'd say you got a pretty sweet deal on that

Joe
---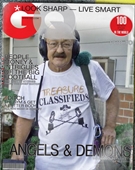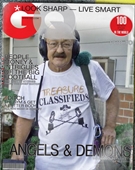 01-06-2016, 11:09 PM
Post:
#7
RE: got lucky-it works
Nice find! I see them now and then at yard sales but don't pay too much attention. Guess I'll have to start!

Ed
---
MineLab SE Pro
w/11" Pro, 12x10 SEF, 8x6 SEF, Explorer 1000
Garrett AT PRO
, w/8.5x11, 5x8, Deteknix Wireless, RnB Recharge (2).
Delta 4000
, w/8" concentric, 13" Ultimate, 5x10 DD.
Garrett PP, & Pro Pointer AT
.
Leusch, Hori Digger (2), Sampson Ball Handle Shovel.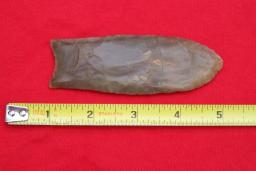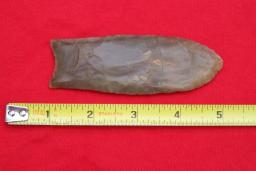 01-09-2016, 10:27 AM
Post:
#8
RE: got lucky-it works
Not much activity on the forum with bad weather shutting down many of the diggers. So I wanted to take a minute to thank those who offered comments and tips on my Coinmaster restoration. Got a new 12v battery pack to replace the shattered original. My 9v supply was underpowered but it seemed OK for testing.
Been looking at Sven's site and links right much lately. His comments on home builts and his projects led me to think I could handle an attempt to revive an older unit. Don't really want to get into salvaging older machines, but if the opportunity comes along I might try again.
I have really enjoyed my brief membership here, and I'm hoping that the warm weather hunters will keep giving us something to read and view. Each find shared is a motivation to me.
---
shadeseeker, proud to be a member of Treasure Classifieds Forum since Oct 2015.

User(s) browsing this thread: 1 Guest(s)