Ha, Kicked Out!!!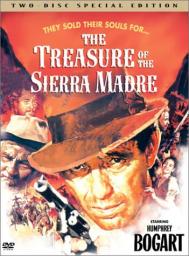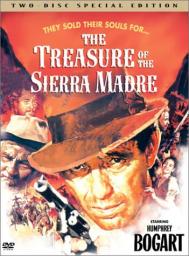 07-09-2014, 06:49 PM
Post:
#1
Ha, Kicked Out!!!
(This post was last modified: 07-09-2014 06:50 PM by NjNyDigger.)
Met up with Gerry F. this morning. We've been hitting a killer spot where the rules on detecting are very vague. Now, I have a personal rule of thumb in this hobby...
Aside from obvious off limits places like; graveyards, historic sites, etc., (which I would never hunt) if I don't see any signs posted, specifically prohibiting digging and/or metal detecting, I dig. It's that simple. I don't ask ANYONE permission on public property. Why? It's asking to be told 'no', IMHO. I simply dig, and if someone with the proper authority tells me to split, I'll do so. Anywho...
I've spoken to guys over the years that have hunted this place with no problem, others got kicked out, yadda, yadda, yadda. So...
Gerry & I take a gamble last Saturday, and not a peep of trouble. We were hunting right out in the open, and even had a few cops watching us. This place is like a dream, basically the next best thing to a virgin site. Since Saturday I've gotten multiple silvers, rings & relics. I went back Sunday without Gerry, and one of the county Sheriff's was watching me. Thought he was gonna tell me to leave, but, this guy drives right up on the grass where I'm swinging, and starts asking tons of questions. Turns out, he collects coins, bottles, and always wanted to try detecting. I even let this guy try my Safari & was giving him tips! Lol. Well...
After meeting this dude, NEVER thought we'd have a problem at this spot...even if it WAS prohibited, since we had an 'in'. Cut back to this morning, Gerry and I are digging all types of great shit, and out of nowhere, one of the grounds crew guys rolls up to us on a golf cart, like Bill Murray in Caddyshack. He asks us if we found anything, and of course, we show him all the junk we're taking from the ground. He then tells us we can't be there, strictly prohibited. So...
I throw out this coppers name, and it doesn't do squat, hahaha. This guy says he's the supervisor of the grounds crew, and he didn't want to risk losing his job for us. Not wanting trouble, and knowing the vague history of rules on this place, we decided to cut out. Now for the good part...
When I was talking to this sheriff guy on Sunday, he took my number, saying when he gets a detector he wanted to go out with us. I've heard this a million times. Most people just bullshit. Anyways, I get home after hunting today & have a text from an unknown number. It was the sheriff!!! I tell him what happened, and described the grounds crew guy, and he says; "That's Vito! You should've called me". Now, I'm hoping that this sheriff is going to call Vito to straighten him out. Maybe throw him a little beating, or leave a horse's head in his bed. If that doesn't work, Gerry said we should try slipping a fifty into the grounds keepers hand

Other than that debacle, good hunt...
6 wheats
1907 D Barber dime
Steele & Johnson officers eagle button
Pewter spoon handle
Broken pewter eagle ring
Sterling silver class ring - Haven't found a class ring in a loooooooooong time
Joe
---
07-09-2014, 07:03 PM
Post:
#2
RE: Ha, Kicked Out!!!
(This post was last modified: 07-09-2014 07:06 PM by IndianaBones.)
Sweet, very nice dig ...  that ring looks to have a little age to it .
this sheriff may be able to get you into some other good digging spots
once he starts going out detecting with you. sounds like one hell of a good deal to me.

just noticed the pewter ring has the same civil war emblem as the button, that is phukin sweet ... really nice find ...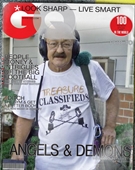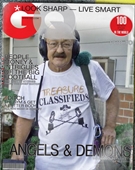 07-09-2014, 08:02 PM
Post:
#3
RE: Ha, Kicked Out!!!
(This post was last modified: 07-09-2014 10:30 PM by Ohio Dirt Fisher.)
Or it would have been me in my Toro Workman cart telling you the same thing at my soccer fields. "I don't care if your good friends with the mayor, Get Out!"
Actually I tell the guys to stay off the playing field part, and do the sidelines, but hand trowel only and leave it the way you found it. I give them my card and tell them about Treasure Classifieds and the forum. A lot of them are newbies. They don't know that we have a renewable lease for the property from the city so technically it's private property. But I'm only there 30 hours a week tops. So what goes on behind my back is a big question.

Although I have detected the living hell out of the place.

You had some really good finds there Joe. It's too bad you may not be able to go back.

Spots like that are once in a lifetime.

Good Luck with the Sheriff!
Ed
---
MineLab SE Pro
w/11" Pro, 12x10 SEF, 8x6 SEF, Explorer 1000
Garrett AT PRO
, w/8.5x11, 5x8, Deteknix Wireless, RnB Recharge (2).
Delta 4000
, w/8" concentric, 13" Ultimate, 5x10 DD.
Garrett PP, & Pro Pointer AT
.
Leusch, Hori Digger (2), Sampson Ball Handle Shovel.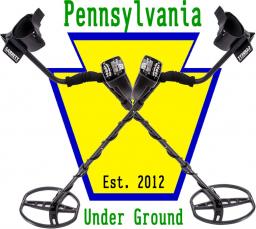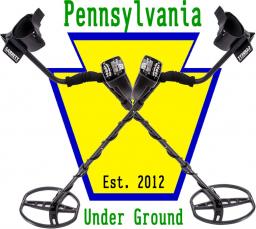 07-09-2014, 09:06 PM
Post:
#4
RE: Ha, Kicked Out!!!
Dude that's a bummer you got the boot you have been killing it there! Hopefully the sherif gets back to you in a day or two and says don't worry about that guy I took care of him! Congrats on a good hunt cut short though!
---
PAunderground, proud to be a member of Treasure Classifieds Forum since Mar 2014.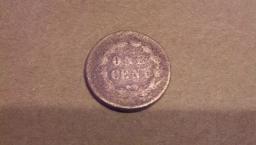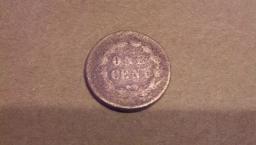 07-09-2014, 09:54 PM
Post:
#5
RE: Ha, Kicked Out!!!
Great hunt.  Sounds like you got that spot locked down now.  I need to find a place like that.
---
PittsburghWill, proud to be a member of Treasure Classifieds Forum since Jul 2013.
"A little nonsense now and then is relished by the wisest men"  Willy Wonka

I've lived. Not always well, but long enough.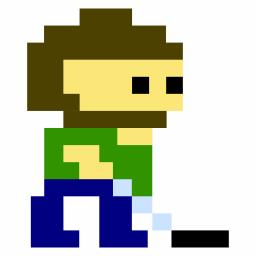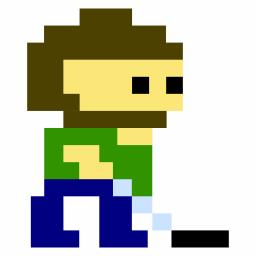 07-09-2014, 10:19 PM
Post:
#6
RE: Ha, Kicked Out!!!
Awesome hunt nonetheless Joe! Hope you get to keep hitting it though. Thats whats starting to frustrate me these days is the "rules" on detecting. I don't know why people have to be so against it
---
Detectors used: XP Deus ws4 11" coil, Minelab Sovereign GT

User(s) browsing this thread: 1 Guest(s)