Happy Thanksgiving!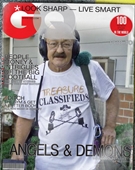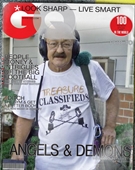 11-26-2014, 12:31 AM
Post:
#1
Happy Thanksgiving!
(This post was last modified: 11-26-2014 12:34 AM by Ohio Dirt Fisher.)
Hey guys, 11-25-2014

I do know some of it, but really don't know how some of you guys really feel about detecting. This could be titled ,"Why I Love Detecting", as Joe posted several days ago, but I'd like to call it a supplement comment and thread.

This is the way I think about metal detecting.

I know that sometimes I feel as if I am so far into a site, in "that" specific place, I'm almost there, right there, where that history passed long before my existence. Much as that kid in the video with the old Colt Army pistol. And sometimes I go back to that site over and over and over again to make another find, trying to make a connection again, trying to make the feeling come back. Attempting to understand why this thing/find is there. I cover a ton of ground. A ton. Other detectorists were there. It may be goofy on my part, or maybe a little nuts from another perspective, but to me it's almost like I am looking for a base, a target that gives me insight into where those people were, why were they there, was that find they lost important, did they make it through the day without it. Did it make a difference to them? What did they do? But in my heart I know overthinking a site can be just as foolhardy as underthinking it. A balance is needed. (And different coils and different detectors.) Imagine....a silver quarter and three dimes at one site, all separate, all alone in a 40 x 40 foot well overgrown area. Re-detected five times. Nothing but wheats and memorials. A walker half and a quarter on the side of a steep slope? A 1902 Barber dime plain out buried 4 inches down on a path in the woods in the year 2014. A 112 year old coin! Who was there? Why? Is there more I can find about that area? Questions abound.

These questions and areas sometimes bother me a great deal. You? Maybe I'm just sensitive and should take it for what it is. But then, where would the mystery be? Where would the spirit of discovery be that I find so, so much in metal detecting?

I understand more about my roots in metal detecting now more than I have ever before. Not exactly mine specifically, but those people on this site and those that were there, on those areas, at 4, 6, 8 and 10 inches down. It's opened my eyes in many ways.

Yeah, I know it may be a little quirky, but I think the real base for us as detectorists is much more than a terrific find. It's a challenge to our skill, our perseverance and our personal determination that we actually "are" detectorists. Really. And also why we do it, and search it, and find it, when the odds against it are absolutely phenomenal! I discovered that it is not much of a mystery to me as is the desire to know that it is out there. Everywhere. The finds are great; super nuggets, LC's, buckles, buttons and silver and so many others that the page here would be full of categories.

I can't believe it. But I've done it. And still can't believe it.

The hole is open, the find photographed and posted. But the thrill is never over. It remains in the next hunt, the next excursion into the past, the next piece of our own history as detectorists, finding things that will never ever, never be found again, in that spot, in that place. Our special individual place. The find we find.

Our find.

Believe!

Keep on swinging.

Happy Thanksgiving!!! We are all alive to live it!

Ed
---
MineLab SE Pro
w/11" Pro, 12x10 SEF, 8x6 SEF, Explorer 1000
Garrett AT PRO
, w/8.5x11, 5x8, Deteknix Wireless, RnB Recharge (2).
Delta 4000
, w/8" concentric, 13" Ultimate, 5x10 DD.
Garrett PP, & Pro Pointer AT
.
Leusch, Hori Digger (2), Sampson Ball Handle Shovel.
11-26-2014, 01:12 AM
Post:
#2
RE: Happy Thanksgiving!
(This post was last modified: 11-26-2014 01:14 AM by IndianaBones.)
First : Happy thanksgiving to everyone ...

i find myself doing the same thing, i try to imagine what was taking place on my sites that would leave a particular find in that location, on foundations i try to imagine what direction did they have their home facing. what factors in the surrounding landscape would add to the conclusion of my theory, which way did they travel to get to this site in the middle of nowhere in the woods. did they take the most direct path. how many people lived in the area, what did they do. why where they there. it is endless. for example the sword handle i recently dug, why was it there, who was the owner, was it used in battle or defense. did it take a life or many. and then to hold it in my own hand, dug by me, in the middle of nowhere. with all those thoughts running through my mind, am i holding a sword from a soldier that was used in battle. it is a very rewarding and exciting hobby, and really works the imagination. every find has a reason behind its being where it is. its up to us to figure out why sometimes hundreds of years later.
there is nothing like detecting and digging history, it is the discovery of the foundation of who we are, and why we are who we are. every piece has a role and played a part. every piece is an important piece of the puzzle .
and when your in the zone and focused on the hunt, you do become the detector,
the machine detects the metal in the dirt, but without the driving force of the hunter.
and everything that is put into the hunt by the detectorist the metal detector itself can find nothing alone, the metal detector is an extension of the detectorist and his abilities.
there are those who simply swing a detector and hope to find things, and there are those that use the power of the tool to its full extent, without the finely tuned abilities of the detectorist. the metal detector is like a hammer in a blind mans hands .
Have a great Thanksgiving. don`t eat to much. there`s detecting to do ...

BONES ...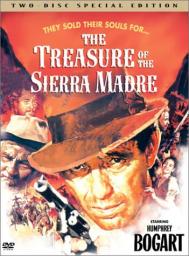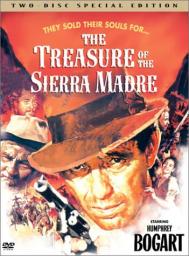 11-26-2014, 12:45 PM
Post:
#3
RE: Happy Thanksgiving!
(This post was last modified: 11-26-2014 10:25 PM by NjNyDigger.)
Keith, Ed...excellent write-up

Is a strange thing this hobby of ours. At the root of it, we're grown men simply digging through the dirt looking for lost objects. Very basic. Yet, in this age of gadgets, gizmos, electronics, the hustle & bustle, there's something extremely rewarding about the primitive nature of this hobby. To be out in nature, to feel the soil in your hands, to appreciate the earth in totality. Simplifies a chaotic world. Then too...
You have the excitement, the history, the stories, the chase, the friendships. To say this is a rewarding pursuit (and I don't mean in the financial sense) would be an understatement.
I consider myself VERY lucky to have found this hobby. Or, maybe it found me

Maybe someone, somewhere sensed I needed something to help fulfill my life a bit better. Whatever the reason, I'm grateful for it.
I'm also grateful for you guys. And I truly mean that. Wth so many personalities in here, it IS like a loony bin sometimes, lol, however, I'd have it no other way, for, if not for ya'll, we are just an empty forum on the internet. Your uniqueness, your finds, the time you take to post your stuff & all the hours we hang out bantering on here, THAT is what makes this a COMMUNITY, not just a forum.
Happy Thanksgiving!
Joe
---


11-26-2014, 04:05 PM
Post:
#4
RE: Happy Thanksgiving!
Happy Thanksgiving to all you nut jobs!!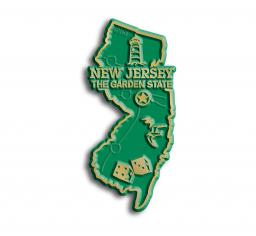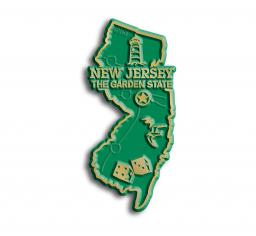 11-26-2014, 09:40 PM
Post:
#5
RE: Happy Thanksgiving!
HAPPY THANKSGIVING TO YOU ALL
---
proud to be a member of Treasure Classifieds Forum since Aug 2013.
11-26-2014, 10:31 PM
Post:
#6
RE: Happy Thanksgiving!
[attachment=4393]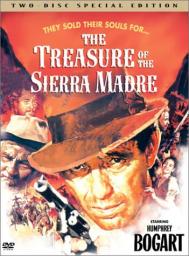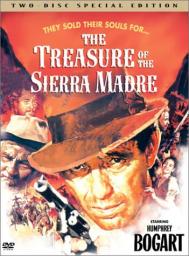 11-26-2014, 10:32 PM
Post:
#7
RE: Happy Thanksgiving!
(11-26-2014 04:05 PM)

Ron (CA) Wrote: Happy Thanksgiving to all you nut jobs!!
I am the undisputed KING of nutjobs!!! Speaking of which...
We will be awarding these nifty certificates to all TC members that have been a member here for at least 15 minutes

Joe
---

User(s) browsing this thread: 1 Guest(s)