Headphones give away



12-16-2013, 09:35 AM
Post:
#1
Headphones give away
Sorry to post this so late, I quite honestly forgot about this forum (I need to visit more often) anyways here is what I have posted on other forums and wanted to include it here..................  
I posted a post previously about offering to repair headphones for anyone that might have a set that isn't working properly, can't guarantee that I can fix them but so far so good on all that who has sent me phones to check out. I am sure that many of you have heard of Keith Southern and have seen some of his u-tube videos. Anyways Keith saw my post about offering to repair headphones at no charge other than parts and return shipping, he had a box of headphone parts that he sent to me. Between some of the parts that Keith sent and some parts I got I managed to make a decent set of headphones. The cord is a little stretched but they sound and work great. What I am wanting to do is give the phones away to someone in need as a Christmas present, I have been helped by many on the forums in one way or another and it is my way of saying thanks. What I am thinking is to have any of you that need or know someone that needs a set of phones, sent me a pm or an email message at skiwhiz1960@gmail.com or if you like I would pm you my phone number if you rather do it that way. I will take each reply in order and number them as so and so number 1, next so and so number two,.....etc. then on my birthday December 18th. at 6:00pm Eastern time I will have my son Adam pick a number out of a hat and announce the winner. I will pay the shipping to whoever wins. No offense to other parts of the world but this is for the U.S.A. only due to shipping,etc. If you can think of a more fair or better way to do this let me know as I am not the best at this kind of thing. Early Merry Christmas and good luck! Steve. P.S. I am posting this thread on all the forums I am a member of.

1387200937_Headphones 4 Someone.JPG
(Size: 71.26 KB / Downloads: 43)
---
SkiWhiz, proud to be a member of Treasure Classifieds Forum since Jul 2013.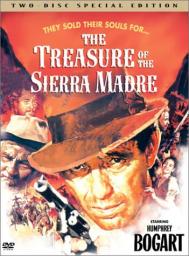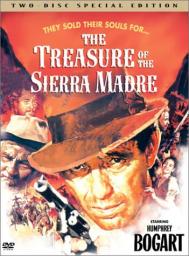 12-16-2013, 10:18 AM
Post:
#2
RE: Headphones give away
That's a heck of an offer! Thank you in spades for your kindness & generosity. Some of the better headphones like Sun Ray's, Rattlers, Killer B's, etc. are expensive. To replace a broken pair (especially in this economy) is tough for most folks. So, your service might come in handy for some. THANK YOU, once again 

Happy holiday to you & your family

P.S. - Hope you've put some mileage on that predator digger! Don't forget to post some of the goodies you've found!
Joe
---


12-19-2013, 06:52 PM
Post:
#3
RE: Headphones give away
Chestnut was the winner of the phones, thanks to all that entered the draw.
---
SkiWhiz, proud to be a member of Treasure Classifieds Forum since Jul 2013.

User(s) browsing this thread: 1 Guest(s)