Headsup on Whites TDI SL



04-23-2017, 12:10 PM
Post:
#1
Headsup on Whites TDI SL
If you're testing your TDI SL to determine how small a gold nugget it will detect, you have to use gold to do the testing. I've been testing mine and found it would only detect lead and/or nickel nuggets larger than about 4 grains. That was a little disappointing, but I got my hands on a 1 grain gold nugget and it could see that easily with either the stock 12", or 7 1/2" coils...at about 1 3/8" in an air test. The Miner John 5 x 9 folded mono did slightly better at 1 1/2". The reason these detectors are different has to do with the pulse width, or length of time the pulse is being generated.....that pulse width was designed to generate the max return signal in GOLD. So other metals, while detectable, have to be larger in size...like coins, etc. to be detected.
Jim
---
Idaho Jim, proud to be a member of Treasure Classifieds Forum since Apr 2017.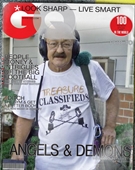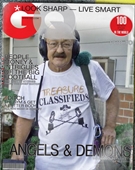 04-25-2017, 10:31 PM
Post:
#2
RE: Headsup on Whites TDI SL
That's some pretty useful info Jim. Now if they could only invent a machine that completely eliminates iron and iron mineralization, with no noise or overload, that would be historic. But to know that the Whites TDI can detect 1 grain of gold effectively, that's really something. I hope you have some luck with it. If it'll pick up 1 grain, I wonder what a 2 or 3 gram nugget would sound like?

Ed
---
MineLab SE Pro
w/11" Pro, 12x10 SEF, 8x6 SEF, Explorer 1000
Garrett AT PRO
, w/8.5x11, 5x8, Deteknix Wireless, RnB Recharge (2).
Delta 4000
, w/8" concentric, 13" Ultimate, 5x10 DD.
Garrett PP, & Pro Pointer AT
.
Leusch, Hori Digger (2), Sampson Ball Handle Shovel.


04-28-2017, 06:18 PM
Post:
#3
RE: Headsup on Whites TDI SL
Yes, Ed, that info shocked me, too. I actually bought that little bar to use with my GMT, but I'd been testing both detectors with various coils, and thought I'd try it on the TDI SL, too. That it easily detected it, and at more than an inch, was a pleasant surprise. Even the 12 DF coil easily detected it. I wouldn't be surprised if it could detect a bit smaller even. But, I hate to cut that piece of bullion into smaller pieces to find out. I imagine a 2 or 3 grain chunk would ring out pretty good! Hope I get to find out this summer.....assuming I can ever get into the mountains....there's an awful lot of snow out there, and it's not melting very fast. Temp this morning here at 4,500' was only 33.
Jim
---
Idaho Jim, proud to be a member of Treasure Classifieds Forum since Apr 2017.

User(s) browsing this thread: 1 Guest(s)