Help came the cry!

06-28-2013, 12:43 PM
Post:
#1
Help came the cry!
The first call came in around 9:30 at night. I was outside helping my daughter get her car into the driveway to keep it from being stuck in the road. Debbie answered the call and a man's voice asked to speak with Coinhunter. She explained to the man I wasn't available but could she take a message. Yes, he replied I need his help. I have lost my wedding band in this snow and I cannot leave Knoxville until I find it. Deb asked him to call me back around 10 pm as I should be inside by then. Just about 10 the phone rang and you could hear the misery in his voice. I lost my wedding band he told me while cleaning the snow off the windshield of my truck. Would you consider helping me find it please? I thought the man was going to start crying he sounded so depressed. We have been looking for it for 5 hours already and I cannot leave without it. Of course I will come look for it but just not tonight I told him. In the morning when we can see to drive and I can get out onto the main roads I will call you and see what I can do. The next morning my daughter took me to West Knoxville where I met the man and he showed me the general vicinity of where he thought it might be. I started looking and the ground was literally packed with metal. I couldn't use tone id to help as it was a nightmare of sounds. I figured the ring would be on the surface or right under the snow so I put it in all metal and started searching. I started seeing VDI readings for a quarter, dime, lots of pennies, pull tabs, iron, you name it was there. Then all of a sudden I saw a 48 show up that quickly jumped up to a 89 and locked in. Only problem it was showing 2 1/2 inches deep. A silver quarter I thought so I continued to scan. Something told me to go back over the target and I did. There was the 48 again. This time I scraped the snow back and there glistening in the grass lay the biggest man's wedding band I have ever seen outside of a store. I carefully set my machine down, knelt and slipped it over my thumb. I have large hands and the ring was flopping on my finger like crazy. I held out my hand and asked him is this it? His yell startled me and caught the attention of some folks near by. He grabbed me in a bear hug and wouldn't let go. All together it took me maybe 10 minutes to find the ring, an hour driving time to get there and another hour to get back home. Less than three hours to rescue a man from depression and turn him into a smiling happy guy once again. His name was Cleveland, lives in New York, and although his picture may not show how big he really is, trust me he is a whopper. His grand parents had recently passed away and he inherited their home and farm in North Carolina. He already owned land in Kentucky plus what he has in New York. He isn't married yet, but he had the ring on his right hand when he lost it. The wedding is set for next December 26, and he has invited me to come over to North Carolina and hunt the property there. It seems his grand father also had this thing about loosing rings. I did notice one small thing though when we had shaken hands earlier and that was the enormous gold and diamond ring with World Champions on the top. I have his autograph on a piece of paper that sadly I will have to turn in to the bank but I am going to copy and frame it. I may never meet him again but his ring is now back on his hand, he is happy and I am also. The ring was platinum and it was super heavy. I apologize for the picture of the ring in the grass, it is a lousy shot so I drew a red ring around it to show where it was.

1372437608_Ring.jpg
(Size: 90.42 KB / Downloads: 11)

1372437621_happy.jpg
(Size: 139.22 KB / Downloads: 11)
---
Coinhunter, proud to be a member of Treasure Classifieds Forum since Jun 2013.


06-28-2013, 01:40 PM
Post:
#2
RE: Help came the cry!
Nice Story and a great deed!!

Thanks for sharing!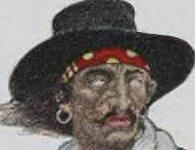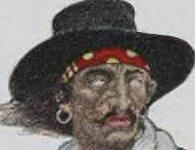 06-28-2013, 02:01 PM
Post:
#3
RE: Help came the cry!
Yes and good deeds in this hobby come full circle . You will be rewarded some how some way in the future . Thanks for posting this great story It just shows that we are not into this hobby for $$$$$ .

HH
Mike
---
Minelab Explorer ll
Fisher CZ6A (Los Banos Model)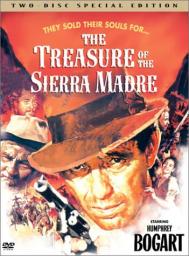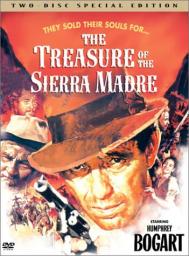 06-28-2013, 05:50 PM
Post:
#4
RE: Help came the cry!
Now THAT is class! As Rat said, your good deed will come back to you in spades

This is the kinda thing those dumbass tv shows never seem to highlight...the goodwill of this hobby. Helping folks find lost items, clearing parks and other spots of debris, aiding law enforcement at crime scenes, etc. Sure, we get out to relax, have some fun & hope to find some silver or gold along the way, but, many fine stories like this too. I can almost guarantee you won't remember the exact date & location of every nice keeper you've found, however, the friends & experiences one receives from this hobby will NEVER be forgotten

Thanks for sharing!!!
Joe
---
06-28-2013, 08:11 PM
Post:
#5
RE: Help came the cry!
Great story! And I agree with the others, your actions are good for our hobby, thank you. Ray
---
My empire of dirt.
06-28-2013, 11:18 PM
Post:
#6
RE: Help came the cry!
Thanks folks, this is what I love to do. This ring is my 6th found and returned in the last 2 years. My most difficult find was another wedding band lost in a local lake. I couldn't retrieve it by scooping as the water was too deep for me to stand plus the bottom was muddy and rocky. Once I located what I thought was the target I wound up diving to the bottom and used a waterproof light to try and see the ring. My buddy who is well over 6 feet came to my rescue. I guided him to the ring and he managed to rake it in. Meanwhile I tried to surface and the current had pushed me under a dock that was almost completely submerged. I found the smallest of air pockets got a fresh lung full of air and finally found the surface, That was a close call and scary. If you ever find yourself trapped under water don't panic. If you do you will drown for sure. By the way once the ring was safely returned we jumped back in and I found a pair of Oakley sunglasses with an ear piece broken off and a 10" cast iron Lodge brand skillet. Talk about an ear banger. It was in real good condition so I brought it home cleaned it up and it now hangs in the kitchen.
---
Coinhunter, proud to be a member of Treasure Classifieds Forum since Jun 2013.

User(s) browsing this thread: 1 Guest(s)